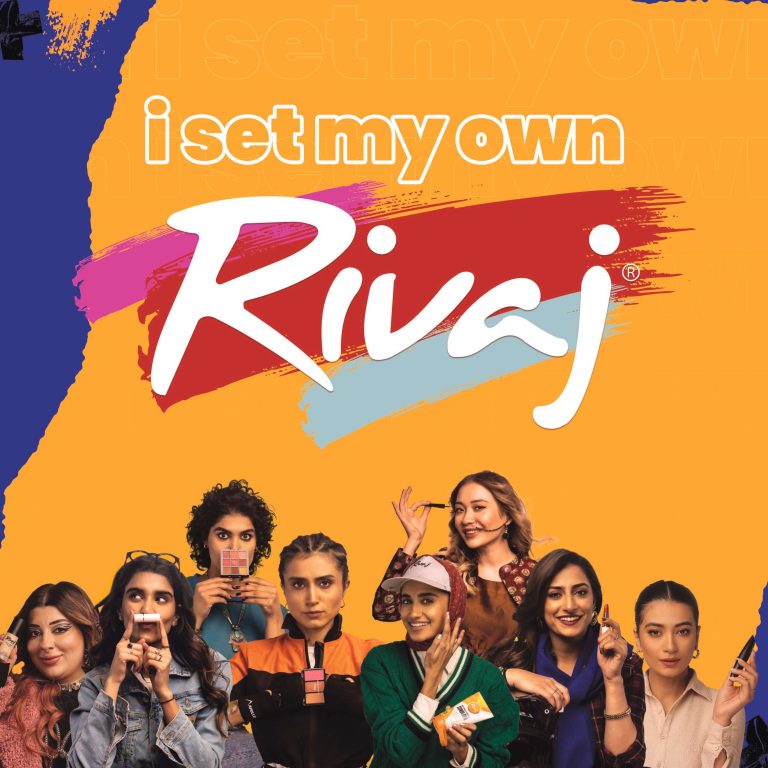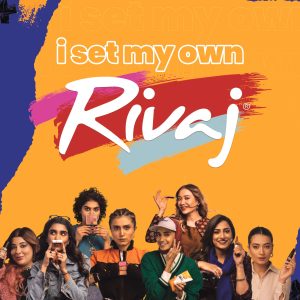 [Lahore, 12th February 2022]: Rivaj, Pakistan's most preferred beauty and personal care brand sets the foundation of its new era with its empowering & powerful brand manifesto 'I SET MY OWN RIVAJ'. 
For 15 years, Rivaj has been a household name in Pakistan. Rivaj is known for its affordable and wide range of beauty, skincare & personal care products. With its powerful legacy and strong consumer loyalty, Rivaj unveils a new brand identity reflecting how it celebrates the women of today and tomorrow's consumer. Today, they set the foundation of this new era! 
"#ISetMyOwnRivaj is not just a brand manifesto that establishes and transforms the brand's current narrative and connects with the relevant consumer of today, It is also reflects how we celebrate our women, who have been carved into different moulds according to the stereotypical thinking of society. But now is their time to set free from these moulds and stay true to their heart. No more are the conventional clichés of society dictating their truth and telling them about their passions, their dreams, their individuality, and their ambitions. They Stay true to their heart and #SetTheirOwnRivaj" Said, Hammad Sohail – Head of Marketing 
Rivaj (Previously known as Rivaj UK), a multi-category brand under the umbrella of SJS International (Pakistan's leading Importer, Wholesaler, Distributor & Manufacturer), was formed in 2008 and has made its mark in the industry by delivering everyday use beauty, fashion and personal care products for all consumers. 
The vision behind the brand is to establish it as the most preferred beauty and personal care brand in Pakistan and Beyond, a brand that understands our south Asian skin the best like no other. 
Facebook: https://www.facebook.com/RivajOnlineOfficial
Instagram: https://www.instagram.com/rivajonline/
YouTube: https://youtu.be/r4w2oK9RoX0
LinkedIn: https://www.linkedin.com/company/rivaj-uk/
Website: https://rivaj-uk.com/
#ISetMyOwnRivaj #Rivaj
Awareness
Beauty
Beauty Products
everyday makeup
Fashion
Makeup
rivaj