With temperatures rising and the humidity going nowhere, we needed the best way to keep our makeup from melting off this summer.  So, without further ado, here are your best tips to keep your makeup intact as you try to soak up the summer sun.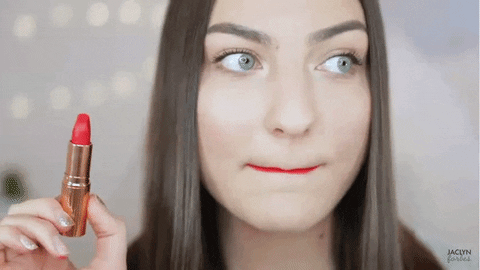 Go Au Natural:
"By applying no makeup." – @ariba.imrank
"Use less makeup." – @fattukins
"Focus on your skin that you should have such a skin that even wearing minimum makeup will look good." – @atsiahskhan
"Avoid foundation every day, switch to bb cream, tinted moisturiser or simply put on concealer and you're good to go." – @haf27
A Solid Foundation Is Key:
The secret to keeping your makeup in place throughout the day seems to be the prep! It also ensures that your skin is moisturised and ready for makeup application – so we'd call that a win-win. Here are your suggestions for skin prep:
"Icing before applying any product. Also, a little goes a long way. Toner, moisturiser, sunscreen, and a little bit of concealer here and there." – @agirlhasnonam.e
"First work on your skin start icing your face before going to bed everyday use less makeup especially foundation use light coverage one and that too in little amount and use setting powder." – @_esmeen
"Always prep your skin and warm your product on your palm first so it will stay longer." – @eshal_ig
"Primer + setting everything with translucent powder." – @kebbbyyy
"Setting spray after every layer!!!" – @ainalashari
"Ice cube before makeup, prep+prime fix from MAC will help a bit. Ice cubes post makeup. Melts makeup in skin and makes it sweat free." – @self_love_revolution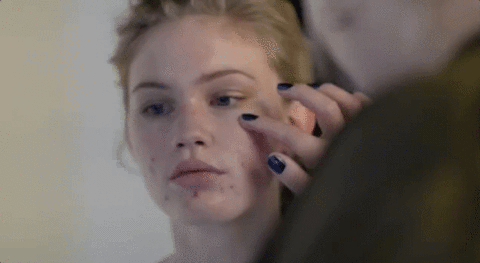 Product Recommendations By You:
"Powder foundation." – @faryalwahab
"Prep+prime fix from MAC." – @self_love_revolution
"Setting spray has been my life saver, especially Estée Lauder. Else setting powder with minimal makeup." – @hina.s.sultan
Some Other Tips That Work For Us:
Avoid thick, creamy foundations and anything dewy as the humidity will make you look extra shiny.
Swap heavy lipsticks and powder blushes for tints.
Set your eyeliner with an eyeshadow of the same colour and invest in a good waterproof mascara to prevent smudging.
Carry blotting paper in your bag to remove any excess oil without having to reapply your makeup.
Exfoliate your face on a regular basis (2-3 times per week) and keep it moisturised to avoid dry patches or texture, which will prevent makeup from adhering to skin.
Beauty Tips
Icing
Makeup
Setting Spray
Summer Makeup Tips
Word Of Mash