We believe that businesses should be supported, encouraged, and celebrated. That's why every month, we are going to choose a business that we feel deserves the limelight. Keep reading to find out more about the startup for this month and the innovators behind it – let's all lift each other up: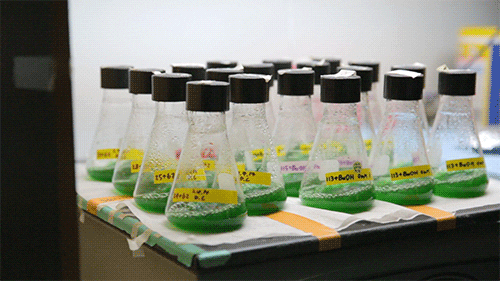 Science Fuse is a social enterprise working to promote science education among young learners. Their goal is to make science research an equally viable choice for youngsters to pursue in leisure time as is perhaps indulging in sports, music, and arts. To this end they offer young students a unique opportunity to learn science by 'doing' at their summer camps, extracurricular science workshops and after-school science clubs. Science Fuse is also working to eradicate barriers in science education for the under-privileged. Intrigued? Scroll down and read out exclusive interview with the founder and CEO, Lalah Rukh.
What inspired you to start Science Fuse?
I was 13 when I fell in love with the DNA molecule. This fascination with genetics was sparked by a children's magazine called 'Young World' published by Dawn. I was 17 years old when I first stepped into a charitable school in a slum in Karachi. In 2013, I conducted a workshop with 40 children at the Garage School in Neelum Colony, Karachi where children explored scientific concepts through play. We made slime and made water pop just like fireworks do! After the workshop, the children had big smiles on their faces and their heads were filled with questions. They also wanted to know when I'd come back to Pakistan. When I returned to Pakistan after working in the informal science education sector in Norway and the UK, I was inspired to start my own social enterprise so that we could strive to make great quality science education accessible to children from underserved communities.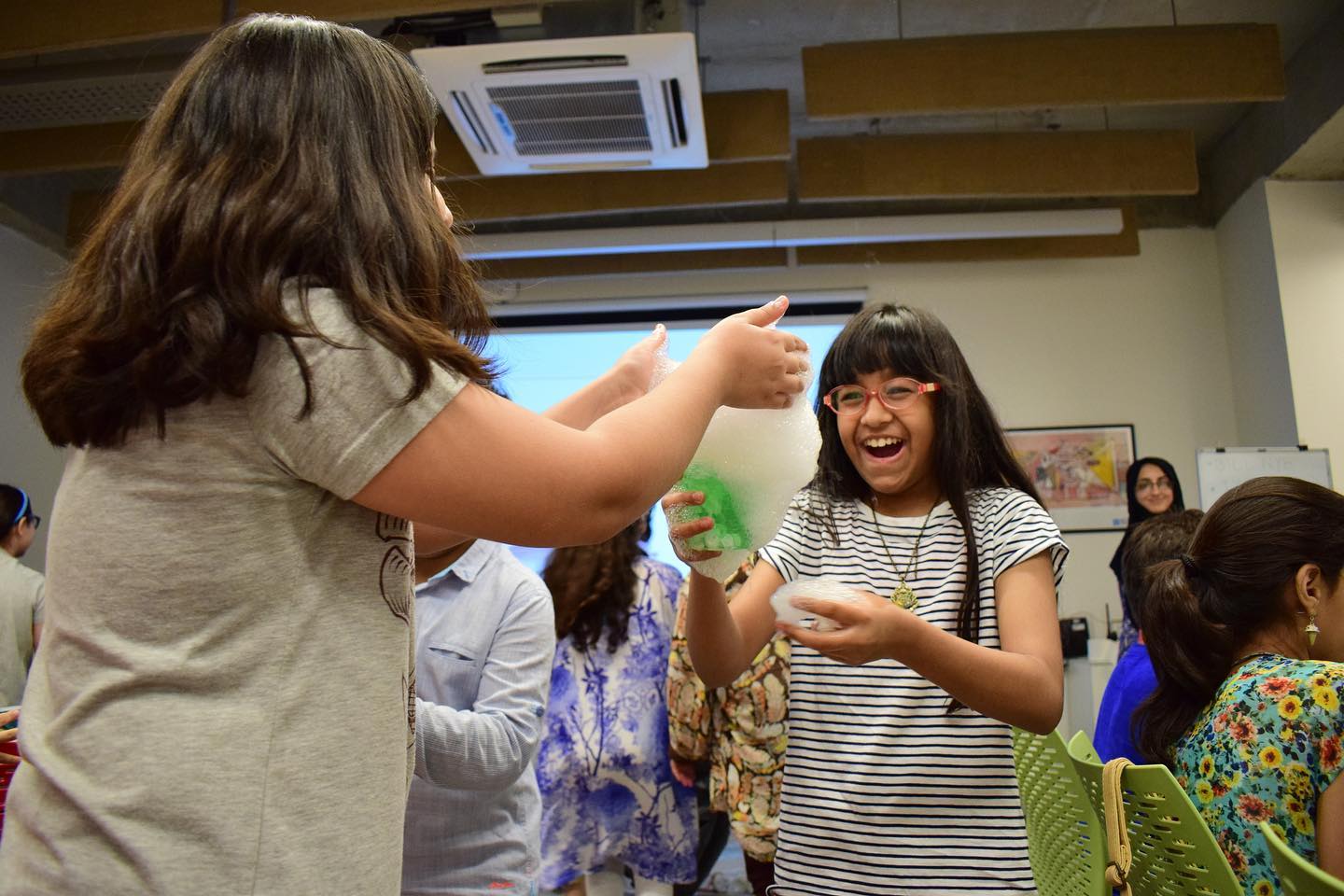 How exactly does Science Fuse aim to achieve its mission and vision?
Science should be exciting for young people, giving them skills and opportunities to improve their futures. But not all children and young people are inspired by science in Pakistan. Most children in our country are enrolled in government or low-income private schools where the quality of science and maths education remains dismal. We want to make sure that all children, irrespective of their gender and socioeconomic background have access to world-class science education.
Our programs allow children to make discoveries and learn by performing exciting hands-on science investigations. They let children realize that science isn't just a subject, it's their ticket to understanding the universe. In the last 3.5 years, we've worked closely with 250 schools and organizations, engaged 45,000 children, and trained 650 teachers across the country.
Who are some female scientists that inspire you and your team?
We have curated a collection of stories based on our favourite female scientists in STEM. These remarkable women have invented, researched, and collected their way to a place in scientific history. Our book series celebrates their lives and work. These stories are especially important for girls, because 'if they can see it, they can be it'. Females are underrepresented in STEM education and careers all over the world. One of the reasons for this is the lack of visibility of female role models.
Some of the female scientists whose stories are included in our books, include the legendary Marie Curie and Jane Goodall. We're also inspired by the Iranian Math genius, Maryam Mirzakhani who went to Harvard and won the Field's medal – the highest honour in mathematics. We're great admirers of Dr. Tasneem Zehra who became Pakistan's first physicist to dive deep into the world of String Theory! Another favourite is Margaret Hamilton, the computer scientist who sent the first man to the Moon and Rosalind Franklin who was the first scientist to photograph a DNA molecule. We hope that these stories will inspire Pakistan's children, especially girls to dream big!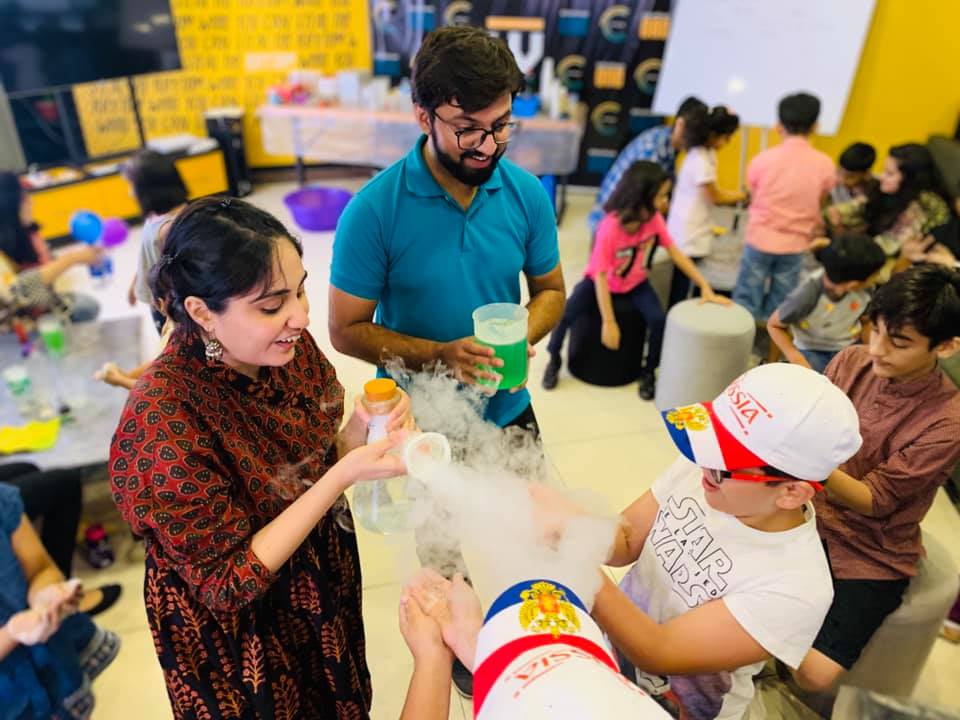 Why do you think there is a lack of female scientists in Pakistan, if at all?
In many countries in South Asia, women's participation in higher education has equalled or surpassed men's in recent years. However, this trend is not reflected in STEM (Science, Technology, Engineering, and Mathematics) subjects. Based on our conversations with researchers and other stakeholders we believe that there are three key reasons for this gap in Pakistan:
Females don't see themselves as competent enough to pursue STEM. STEM seems like an unachievable field to them.
Girls and young women have been conditioned to feel that it is not a feminine field and therefore it's not for them.
Young women and their families feel like they won't be accepted in societal structures if they pursue STEM. It is of particular concern that they will not be able to marry well and settle down early if they pursue STEM degrees and professions.
What are some life skills a young student will learn while studying science?
Scientific concepts permeate all aspects of life, and the different fields of science can teach us a lot of essential skills. From forming a hypothesis and learning to question concepts, to observing and analysing information, sharpening attention span, and applying knowledge. Studying science fosters creativity and imagination as it explores new concepts and innovative solutions to old problems and helps build flexibility.
As a science educator, what advice would you give to someone considering a career in science in Pakistan?
It is a field that requires a lot of tenacity and dedication, but it has its rewards in equal measure. I want upcoming scientists to be prepared to put in the effort, don't be discouraged or afraid of failure, even if opportunities are hard to come by. There is so much to left to do in Pakistan and they need to keep looking for resources by speaking to people in the field and exploring on the internet. Scientists should remember why entered this field, hold on to that motivation and most importantly, stay curious.
career opportunities
Female scientist
Innovators
Lala Rukh
Science Fuse
Stem