Pakistani-Canadian actress Iman Vellani has officially made her television debut as Marvel's first Muslim superhero. In this interview Iman Vellani talks to Maliya Naz about Kamala Khan's faith in the show, her Pakistani heritage, and Muslim representation in mainstream media. Keep reading!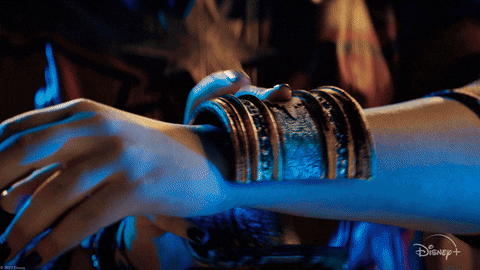 In what ways has your Pakistani identity shaped your acting in the series?
Iman Vellani: Yeah, I mean, a lot of it. I fully wanted to put all of myself into Kamala, although I did feel quite disconnected from my culture starting the show. You know, when I was reading the scenes of me being in a shalwar kameez, I was so angry because I hate wearing them in real life. However, my mom was just ecstatic by the fact that I had to do all these Bollywood references and wear shalwar kameez and have little bits of Urdu thrown in there.
I was kind of embarrassed at the beginning. But seeing Sana Amanat, our producer, and the woman who co-created Kamala's character in the comics, [I saw] how proud of it she was [which was] really inspiring for me because I admire and respect her so much. I just wanted to do this character justice. I think Kamala and I went on a very similar journey of rediscovering our roots, reconnecting with them, and realizing the value and importance of religion and faith. I was super happy. I got to learn a lot on this show honestly.
Do you believe the show's depiction of Muslims reflects some of your own experiences?
IV: I think just the way we were showing them as real humans, you know, so often you're generalizing Muslims in a very one-note way, and they don't really come across as real people. Anytime you picture a brown person you just imagine this serious guy with a big beard or something. But here we are showing Muslims on-screen celebrating Eid, having fun, dancing, making jokes, and just really humanizing the entire culture.
I thought that was just so incredible because I never see this on TV, and this is what my life is. I've been to so many cultural and mosque events, this is what I get to see. And the world never gets to. So, it's important that we're showcasing this in a respectful way, and in a way that's very true.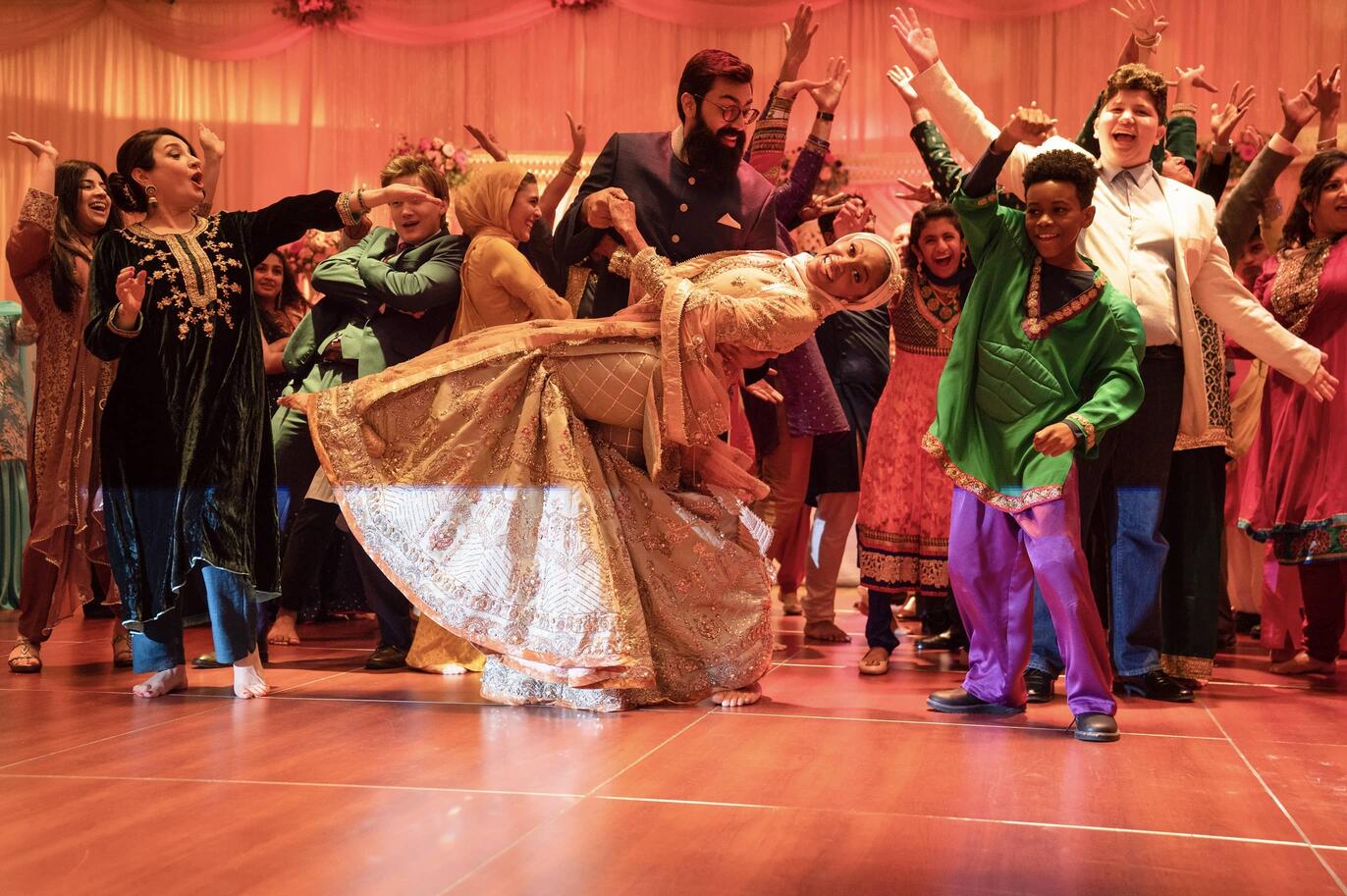 Right from the start, we see references of Kamala's faith in the series. Will religion continue to play a big part in Kamala's character development?
IV: I think we really wanted to use Kamala's faith and her culture to essentially, be her guiding voice on her journey. It's so important that we show children of immigrant parents who are proud of their culture, and I really think that is what grounds her. Her family and her culture are her rock, the entire community around her, they really support and motivate her. It plays a big part in her becoming her own version of what a superhero can look like and not some watered-down version of any other Avenger, right? That's kind of her whole arc in our show, just self-acceptance, and subverting all the expectations and labels that have been thrown at her. Realizing that you can marry all these fifty million things and when combined make Kamala, Kamala.
What message would you like viewers to take away from this character?
IV: I think we're reaching a lot of audiences here, just with the way that we balance fan culture, religion, coming of age, and action. I really hope that Marvel fans are motivated and encouraged by Kamala to keep living in Fantasyland and [that they] continue making art, cosplays, and videos that break down trailers frame by frame.
It's important to have something you're passionate about and I hope young people can connect to that awkwardness and confusion of growing up because we really wanted to lean into that coming-of-age undertone. And obviously, we're introducing an entirely new diaspora of fans to the Marvel Cinematic Universe, so I'm really excited because I think this is going to be a super accessible entry point for new Marvel fans.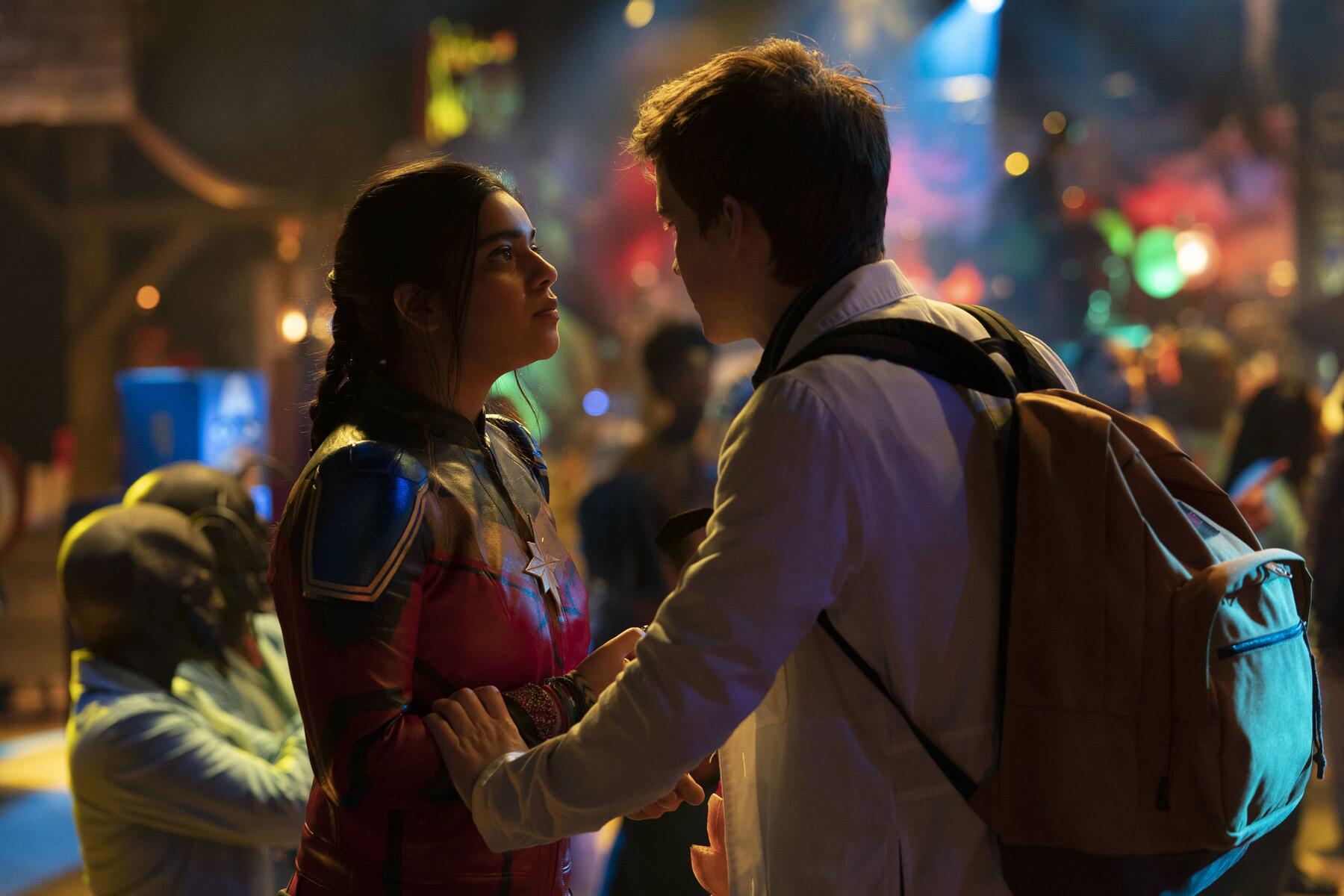 In Conversation with Ms. Marvel Directors and Co-Creator of Kamala Khan
What role do you believe your upbringing played in the series' development?
Adil El Arbi and Bilall Fallah: Everything. Adil and I are Belgian Moroccans, but we don't fully feel Moroccan in Morocco. We also don't feel Belgian in Belgium, so that's where we were at ages 15 and 16. It was like this identity crisis where we were searching for ourselves. Where do we belong? Who do we need to be? And that is something that's relatable to the journey that Kamala Khan is living through. Whether it's in the comics or in the TV show as this Pakistani American, where does she belong? Who is she?
Time and time again we see how mainstream western media outlets have continued to portray the narrative that Islam is 'holding us back.' Is this the case for Kamala's character? Does Ms. Marvel fall into this same trope?
Sana Amanat: No, absolutely not. I think this is a story about a young woman, her family. and her mother. It's about mothers and daughters. Any tension and misunderstanding is about that dynamic and the parents being protective. In our opinion, her family's very lovely, her community, and the sheikh is so unexpected.
I think we're leaning into the fact that she's embraced her culture and her religion. She's just navigating who she is and there's going to be tension along the way with some of those aspects. But at the end of the day, I think it is about celebrating these aspects of our identity because that's how we grew up. Like we didn't really reject it. We were just figuring out who we were. And I think at the end of the day it's a confluence of all those things that make you who you are.
Behind The Scennes
Disnep
Fawad Khan
Iman Vellani
Kamala Khan
Mehwish Hayat
Ms Marvel
Sharmeen Obaid