Of course Eid is an exciting time for children because they're all aware they'll receive Eidi from their families, however Ramadan is a great time to gift your kids with some knowledgable and educational presents that'll help them learn more about their faith and do it in an interesting way as well! If you'd like some Ramadan gift ideas for the kids in your life, keep reading.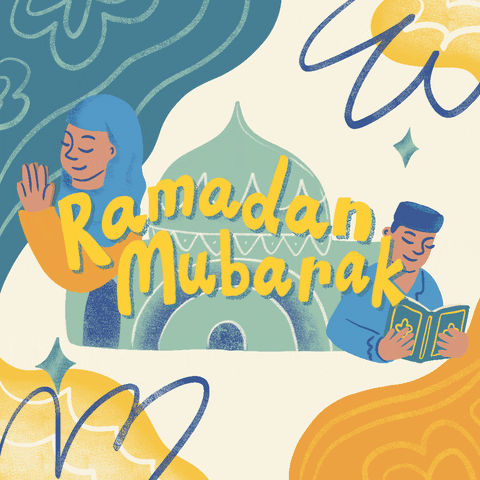 The Doodle Kit
This is the perfect ramadan doodle kit to gift your little ones to make your rozas easier, get them busy & eager to jump on the blessings bandwagon! This kit includes a DIY prayer mat, a good deeds tree, and lots more goodies for the kids.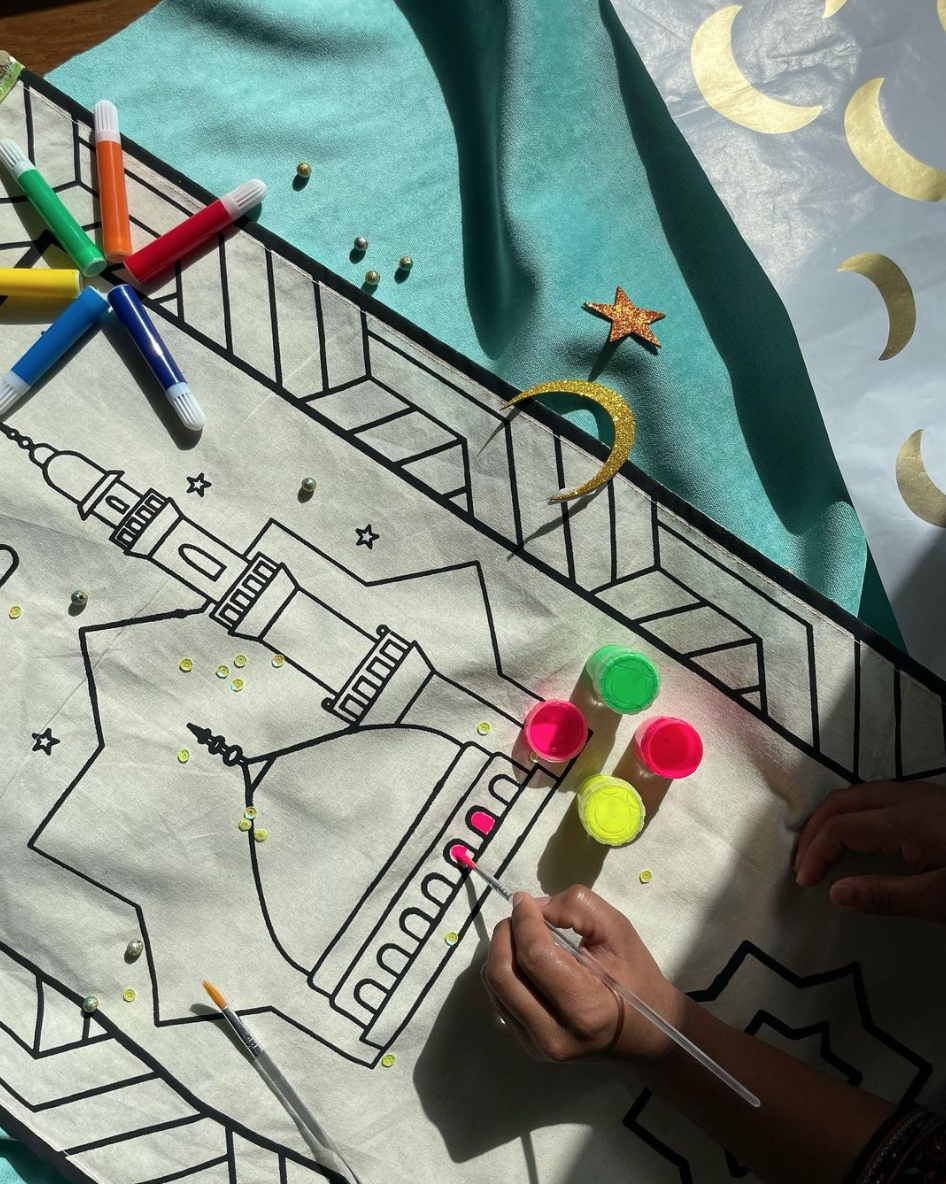 Good Deed A Day Challenge
Multiply the blessings this Ramadan with these fun and rewarding good deed activity cards for kids. There are 30 cards each with an idea for your kid to do on each day of the month, keeping them entertained all month and earning sawab!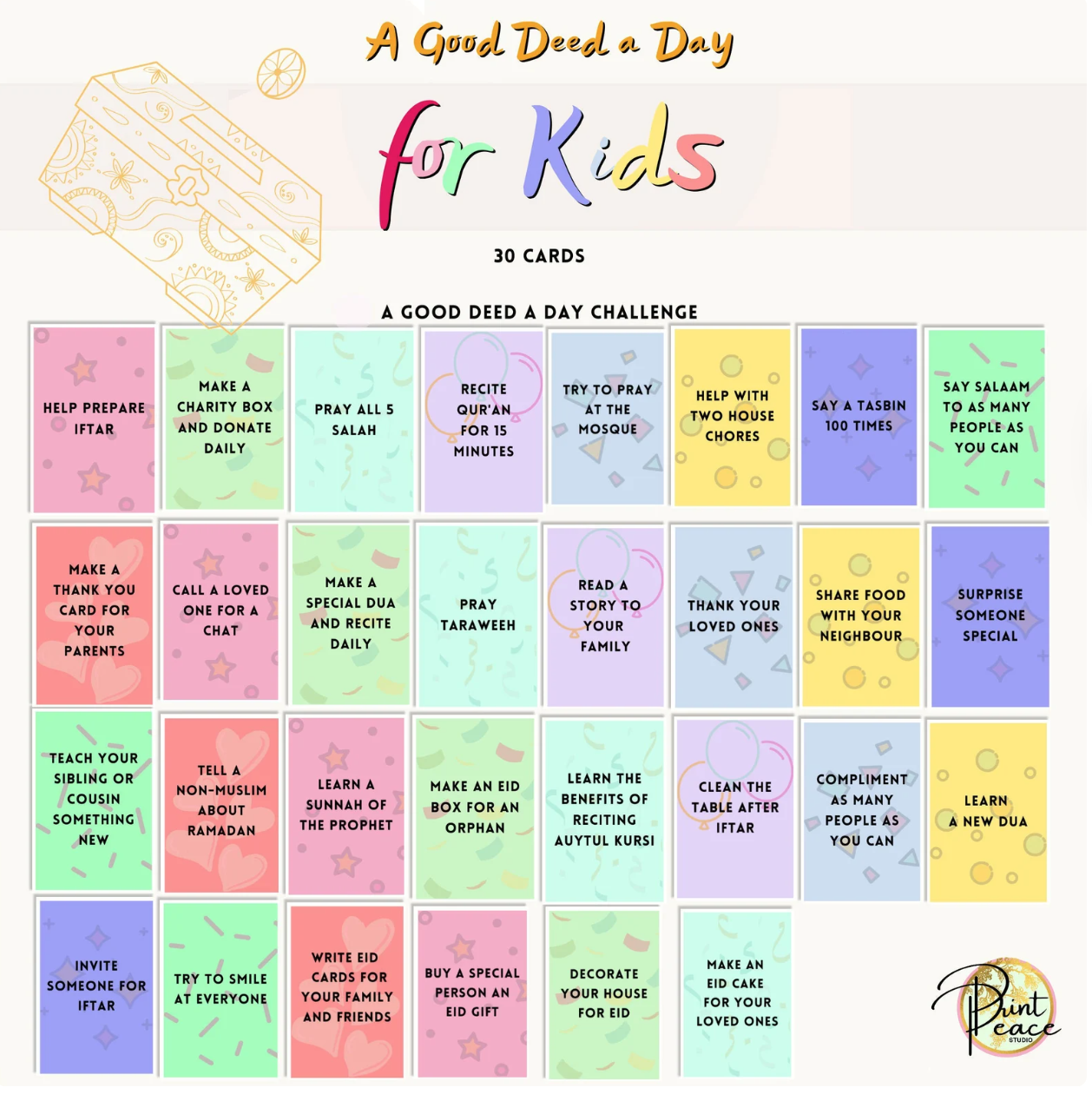 Ramadan Journal
A great way to keep the children occupied this month and have them learn new and interesting things about Ramadan. This gift is both educational and fun!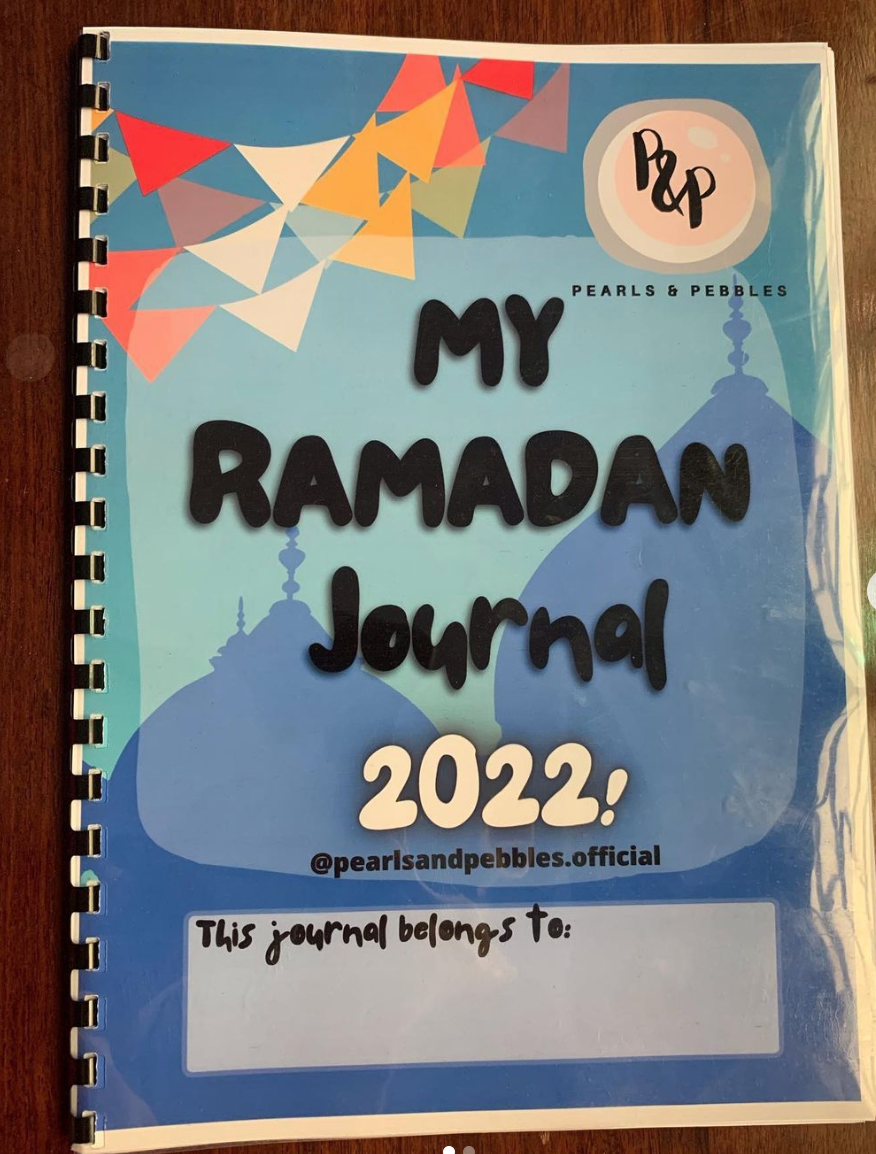 Book: Tell me more about Ramadan
This is a great children's book about the story of Laila, a curious young Muslim girl that wants to learn about Ramadan, and a good way to introduce Ramadan to your child in a fun, engaging manner.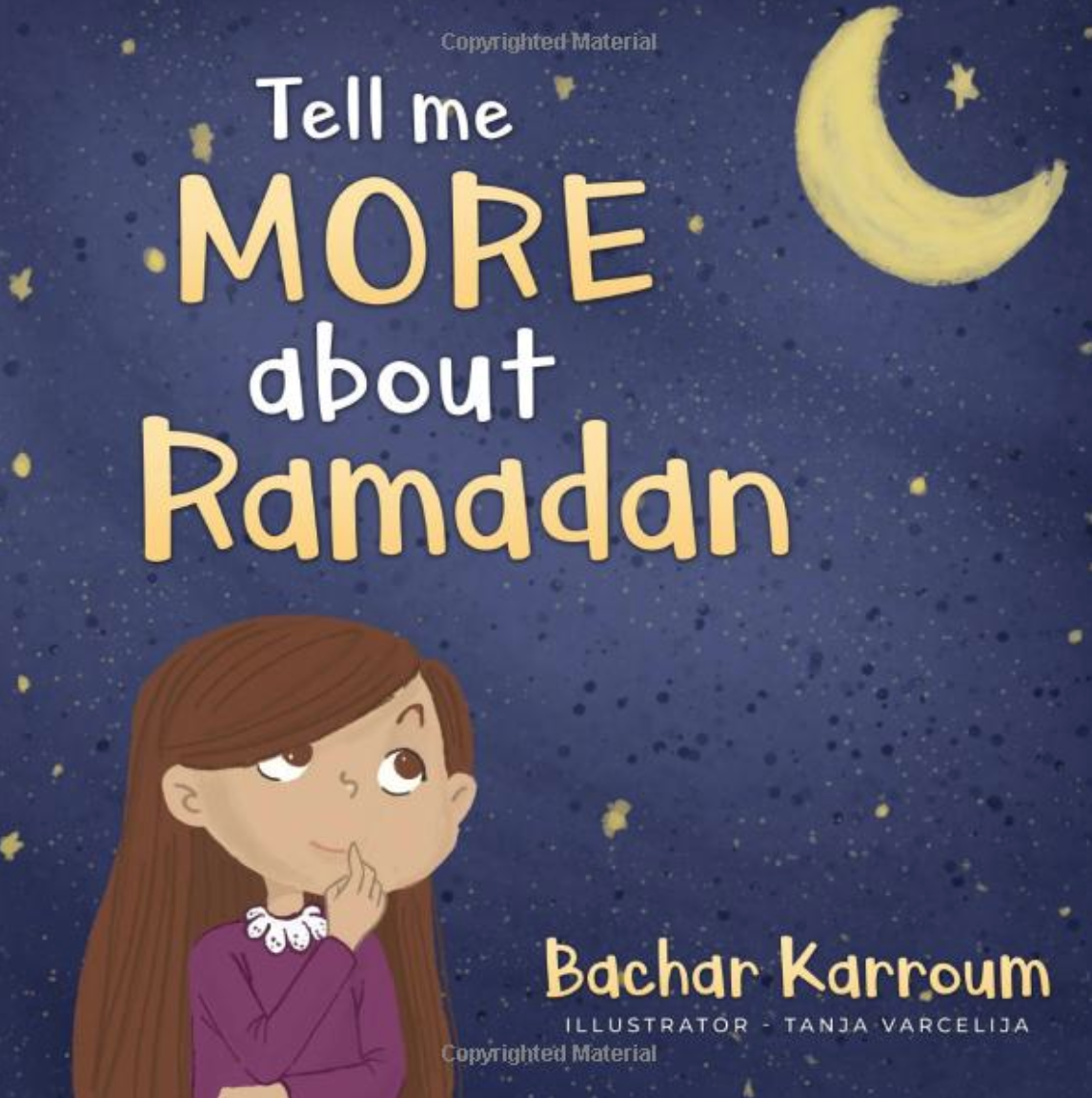 Islamic Reminder Stickers
These adorable stickers are a great gift for kids who love stationary, they're cute and colourful and they have an amazing message too!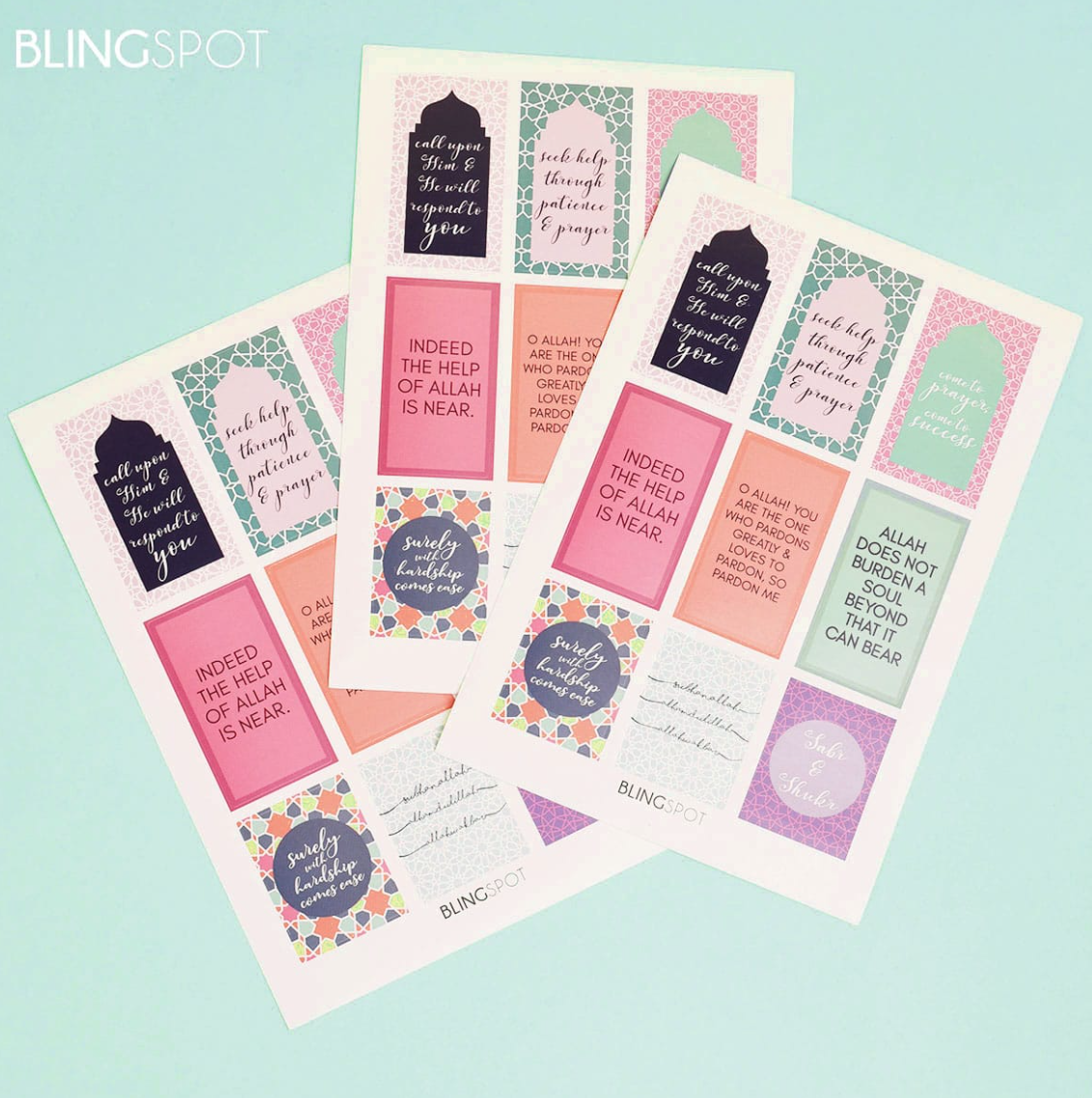 Festive Cupcakes
There's nothing kids love more than sweets! And these cupcakes from Batter & Dough are absolutely delicious, so get a bunch for the whole family so you can enjoy some too.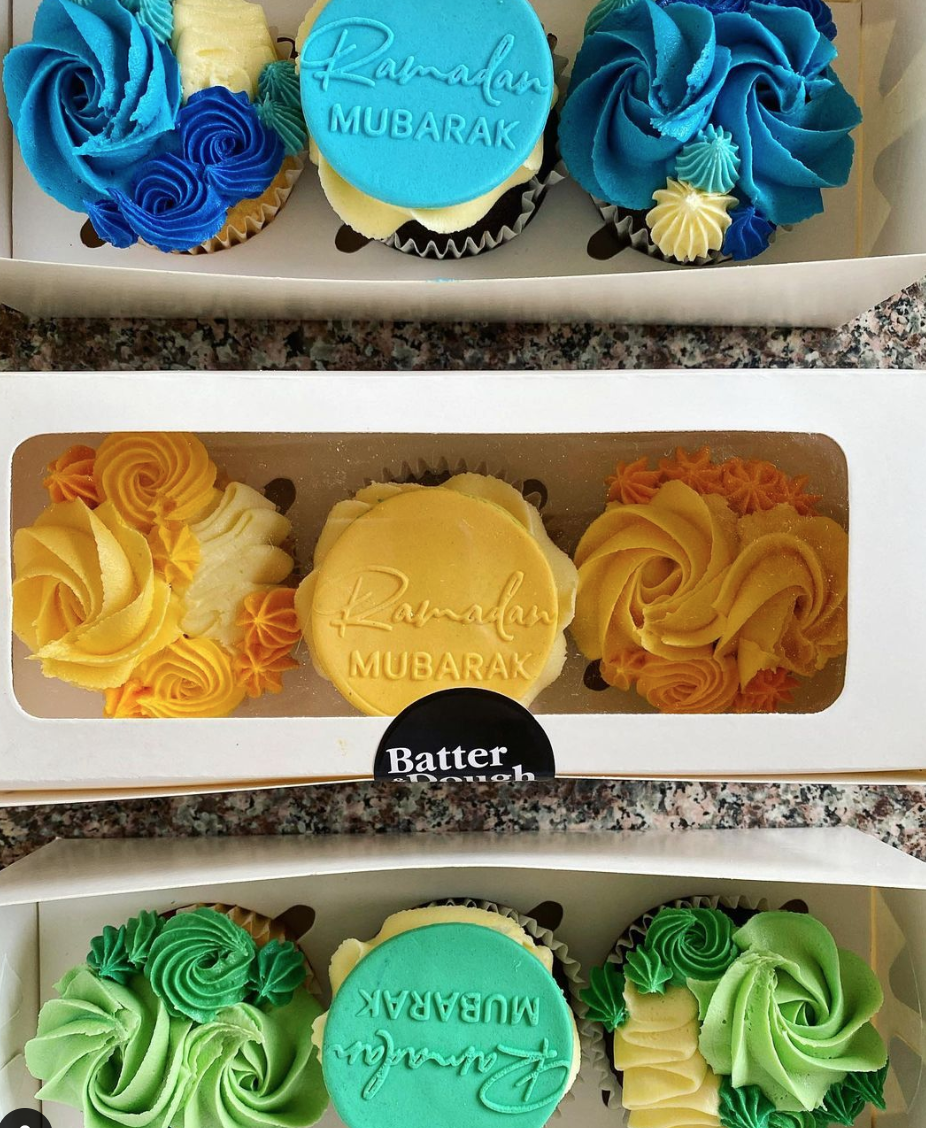 Traditional Clothing
Of course, during Ramadan is a great time to encourage your kids to dress up in traditional clothing more often and you can get a few cute pieces for boys and girls from Khwaabpk. These are perfect for iftar parties!
Activity
Children
Gift
Prayer Mat
Ramadan