As the world of therapy grows in Pakistan, there is still a lack of awareness amongst clients as to what it means to go to a good therapist, and whether you're going to one who is not only working for you, but is practicing ethically, and is clear of red flags. In the past year or so, there has been a lot of dialogue around unethical/unqualified therapists, and those who have the credentials, but are considered to be "bad" therapists. Of course, it's not always as black and white. In this article, we will lay out the limits of what is okay, and what's considered to be "bad" or unethical therapy. In addition, we encourage all potential clients to ask therapists about their qualifications – you have the right to know.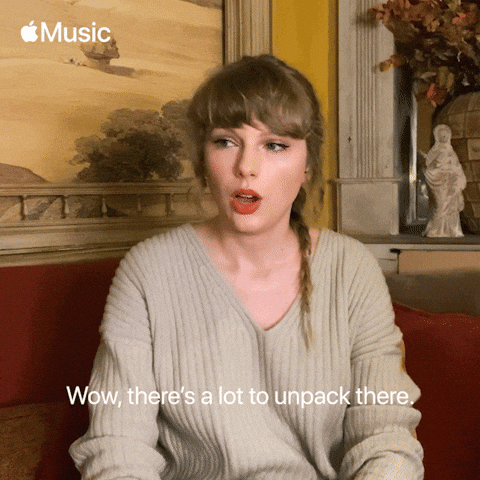 RED FLAG: LACK OF ATTENTIVENESS 
One key, and essential, quality of any therapist is that they are active listeners. Occasionally, they may miss out on what you've said and may ask you to repeat yourself, but if you notice it happening repeatedly, this isn't the best sign. When you're in the therapeutic space, a therapist should be able to respond empathetically to your material, ask follow-up questions, and perhaps even repeat what you're saying to ensure that they're listening.
GREEN FLAG: YOU FEEL SAFE AND HEARD
A therapist should be able to provide a safe, non-judgemental and open space for a client to open up and express themselves. While it can take some time for one to open up, staying mindful of how you feel in a space is important – and if you feel safe, it's definitely a green flag.
RED FLAG: BREACH OF CONFIDENTIALITY 
Confidentiality is the bedrock on which therapy stands, and it's safe to say that breaking this is a serious red flag. So, if you ever find out that your therapist is breaking confidentiality*, this can be dangerous, and would need to be reported to to their respective governing body/association. 
*confidentiality can be broken in certain conditions, specifically if a client is a danger to themselves, but the therapist must inform the client before doing so. 
GREEN FLAG: YOU FIND YOURSELF FEELING EMPOWERED AND BEGIN TO TRUST YOURSELF A LITTLE MORE
As therapists, while we work on goals set by the client, the idea is to allow them the space and freedom to explore things for themselves, facilitating their growth, as well as helping them trust their gut and their instincts. So, it's important to ask yourself: do I feel that my therapist is able to give me the space to grow? Do I feel empowered and safe around them?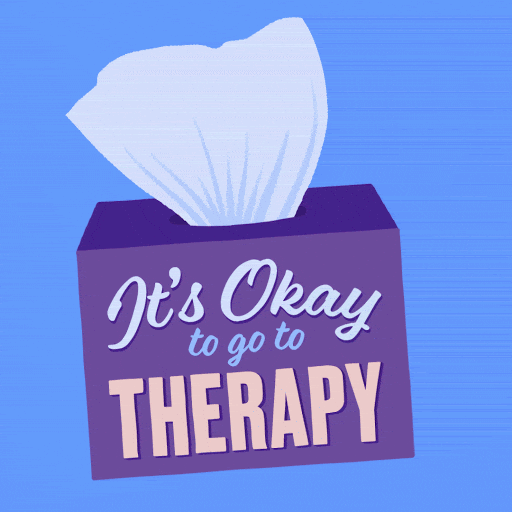 RED FLAG: THERAPIST IS OVERSHARING 
Self-disclosure is something that therapists tend to be mindful of. While they may, at specific moments, share something about themselves, this is done very occasionally and for the purpose of strengthening the therapeutic alliance. If a therapist begins sharing details about their lives that are not relevant to the client or the work, this can be a red flag. Therapy is essentially about the client, not the therapist.
GREEN FLAG: CHECKING IN
Therapy, especially long-term therapy, can sometimes reach standstills, slow progress or even reach a point where a client may have reached their goals and might not need therapy anymore. In either case, a therapist will check in with a client and maybe even do a brief overview of the work so far and see where it needs to go, or even suggest an ending – either way, they are working in the client's best interests.
RED FLAG: PUSHING THE CLIENT OR SETTING THEIR OWN AGENDA
At times, in an effort to push the work forward, therapists might push their clients to explore spaces that they are not willing to explore. While therapists may suggest exploring difficult topics, if the client is not comfortable, a good therapist will respect that. 
GREEN FLAG: YOU NOTICE CHANGES IN YOURSELF (POSITIVE)
Whether in a big way or small ways, one of the biggest tells that therapy is working for you is that you begin to notice changes – while the journey might not be linear, you see some semblance of growth and a sense of healing. 
RED FLAG: YOU FEEL JUDGED, ANXIOUS AND UNSAFE WITH YOUR THERAPIST
One thing that we would say is that when it comes to therapy, trust your gut. If you find yourself feeling anxious going in for a session, or you feel that your therapist might be judging you in any way, then it might be best to switch. Therapy is meant to be safe and comfortable, and if those feelings are missing, then there is definitely something amiss!
GREEN FLAG: YOUR THERAPIST IS EMPATHETIC, CHALLENGING AND ENCOURAGING
Good therapists are able to find a balance between a softer approach, as well as knowing when to challenge a client. It's important that a therapist not be challenging to the point where it might be perceived as hostile or judgemental, but it is also equally important for them not to be too passive, because that can hinder the work. They should be encouraging, supportive of your views and welcome your thoughts with curiosity and unconditional positive regard.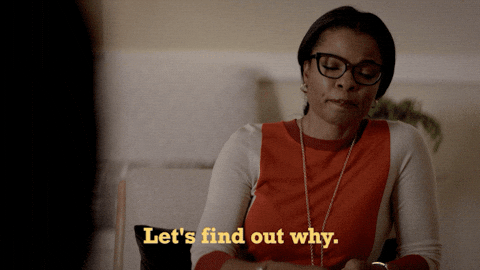 Checklist For Before You Start Therapy
:The therapist is qualified through one of the following avenues

Holds a Master's Degree/PhD in Psychology/Counselling Psychology/Mental Health.

Has done a specialised training (Diploma/Advanced Diploma) from a recognised institute in therapeutic counselling, one that is accredited by a governing body

Therapist is part of a governing body (BACP, CCPA, APA, ACA)

Therapist is in supervision.
You can also ask the following questions before your first session:
Have you worked with clients with issues similar to mine?

What issues have you worked with in your practice?

Have you specialised in a particular area of therapy?

How long have you been practicing?

Ask therapist about their approaches (if you're looking for a specific style of therapy)

What can I expect from our first session together?

What are your charges?

What is the frequency of therapy?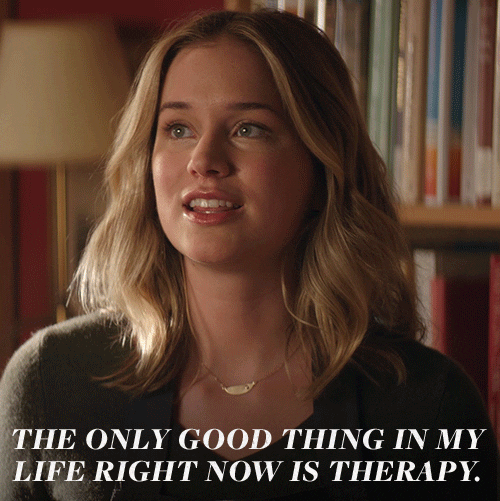 The above article is written by Shahrukh Shahbaz Malik who is trained in humanistic integrative counselling at CPDD in the UK and currently has her own private practice in Karachi. The views expressed in this article are those of one expert. They do not necessarily represent the views of Mashion, nor do they represent the complete picture of the topic at hand. This article is for informational purposes only and is not a substitute for medical diagnosis, treatment or therapy.
Bad Therapy
Good Therapy
Therapist
Therapy