Aromatherapy has been around for centuries and many countries and cultures use essential oils as a holistic healing treatment. In this article we're going to discuss – what is aromatherapy? What are essential oils? The 7 Vibrantz Cosmetics essential oil scents; their benefits and ways you can integrate them into your lifestyle to help heal yourself and your space.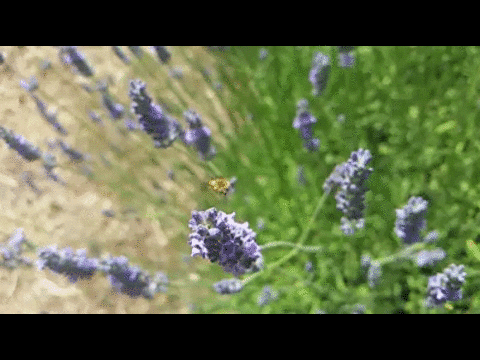 What Is Aromatherapy?
Aromatherapy is essentially; an alternative medicine and its healing benefits are most commonly used for; pain management, improvement of sleep quality, stress and anxiety reduction, soothing of sore joints, treating headaches and migraines, fighting bacteria, virus, or fungus, boosting immunity and much more. Aromatherapy uses essential oils to promote health, well-being and therapeutic benefit. It helps enhance your physical and emotional health and works through the sense of smell and skin absorption. Sometimes it's labelled as essential oil therapy.
What Are Essential Oils?
Essential oils are the main tools, or components, within aromatherapy. Using natural plant extract made by steaming or pressing various parts of a plant (flowers, bark, leaves or fruit) to capture the compounds that produce a fragrance. They have distinctive aroma, texture, density, color, and even "flavour", with numerous benefits.
The 7 Vibrantz Aromatherapy Essential Oils
Now let's explore Vibrantz Cosmetics 7 different essential oil scents, their key benefits and how we can incorporate them into our life to help us heal. 
While each scent has individual smells and properties; their uses and benefits can often overlap. You may wish to utilise different scents with different methods simply because you prefer one oil's smell over the other, or even create your own unique essential oils combination. 
We're here to simply provide a guide for you and ultimately bespoke your practise of Vibrantz Cosmetics aromatherapy and essential oils to what feels best for you and your lifestyle.
View this post on Instagram
Different Scents, Their Benefits & How To Use Them
Rosemary
The Smell: Is pungent, lavender-like aroma and harnesses a woody evergreen scent. It can be compared to super-fragrant needle-like leaves, or white, purple, blue or pink flowers. 
The Benefits: Rosemary essential oil is deeply stimulating, in easing muscular aches. It helps purify, detoxify and lowers our blood sugar levels. It's a natural cough suppressant that's anti-inflammatory, antispasmodic, anti-viral, anti-bacterial. It soothes inflammation and eliminates headaches. Rosemary also stimulates our hair follicles to lengthen and strengthen hair while slowing the graying of hair, preventing hair loss, and moisturising dry scalp to relieve dandruff.
How To Use: Rosemary essential oil is great to use during season change to give your body a natural immune boost. Energise your body by diluting 2-3 drops of your rosemary essential oil with a carrier and gently massage it into your skin or hair when washing or simply inhale it by adding 4-6 drops into an essential oil diffuser.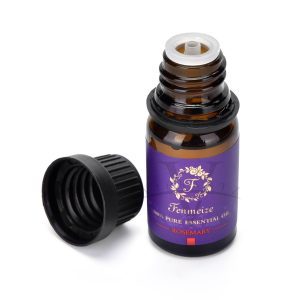 Frankincense
The Smell: Is similar to Rosemary but a more aromatic earthy scent. You can sense Boswellia tree's musty pine notes, with citrus and spicy undertones. 
The Benefits: Frankincense essential oil is known for its variety of benefits. Use it for oily skin, wrinkles, healing dead skin, as well as preventing early signs of aging. It eases digestion, acts as a sleep aid, helps decrease inflammation and pain. Frankincense is an antiseptic and disinfectant agent, and helps clear your nasal passageway, promoting relief of congestion, and encourages easy breathing. It uplifts your mood by diminishing feelings of stress and anxiety while improving concentration and memory.
How To Use: Since Frankincense essential oil has such a diverse range of benefits, we recommend adding 4-6 drops into a diffuser or 1-2 drops into a large candle and letting the scent fill your space as you inhale it's earthy aroma. See Vibrantz website for a guide on warnings, drops and measurements.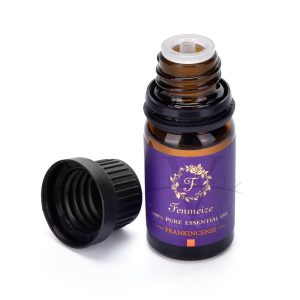 Lemon:
The Smell: Is distinctively 'clean', quite sharp, and citrusy. The fragrance has a uniquely smooth, creamy aroma. 
The Benefits: Lemon essential oil helps relieve feelings of nausea, especially if you are pregnant and experiencing morning sickness. It improves digestion and reduces skin acne; nourishing damaged skin and hydrating your new skin. It's one of the best essential oils for weight loss, and helps support your metabolism through regular use. Lemon essential oil purifies your body, boosts oral health, relieves cough, and clear mucus and phlegm. Note that lemon essential oil can cause skin irritations in some people, so we recommend doing a patch test.
How To Use: Add up to 5 drops in 2 tbsp of bath oil or carrier oil. Or simply add the drops directly into your bath, while you're enjoying your water you'll inhale the benefits through the aromatic steam, as well as absorb them through the skin.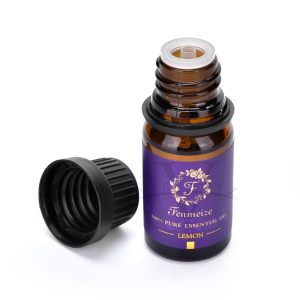 Peppermint
The Smell: Is a fresh, sharp scent and is closely comparable to Menthol. Peppermint is thought to be a naturally occurring hybrid of water mint and spearmint.
The Benefits: Peppermint essential oil is exceptional for relieving muscle and joint pain. It's also the best essential oil for symptoms of colds, the flu, including; coughs, sinusitis, asthma, bronchitis and headaches. It's an amazing essential oil for allergies too. It's also a natural antiseptic for ants and bugs, helping dismissing the itch from most bug bites
How To Use: Add a couple drops to your bath or massage it into your skin while in the shower regularly to gain all of peppermint's essential oil advantages. By adding a few drops of peppermint essential oil into your foot bath it can relieve sore and swollen feet. Mixing 1-2 drops with your shampoo can help treat unwanted dandruff.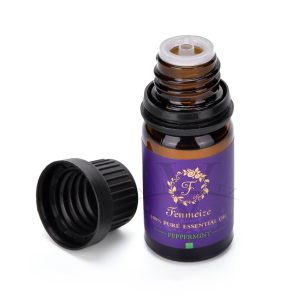 Tea Tree
The Smell: Is similar to the scent of eucalyptus. It's astringent, acrid, camphorous, and medicinal smelling.
The Benefits: Tea tree essential oil is a powerful weapon against acne. Fighting acne, spots on your face including eczema and psoriasis. It can improve dry scalp and dandruff with consistent use. Tea tree essential oil is commonly used for soothing skin irritations, healing wounds and preventing fungal infections like candida, jock itch, athlete's foot & toenail fungus. Working as an organic antiseptic for minor cuts. Tea tree essential oil can also help get rid of unwanted warts and head lice. 
How To Use: Tea tree essential oil can be used in any of the previous methods and, interestingly, you can also use this oil as a toothbrush disinfectant by soaking it in a glass of water with 10 drops of oil and rinsing thoroughly afterwards. Or try a few drops along with baking soda and water in a spray bottle as an organic bathroom and kitchen surface cleaner.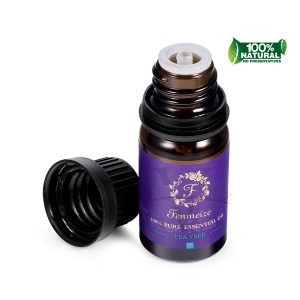 Eucalyptus
The Smell: Is a minty and camphorous scent that is sharp and highly pungent. The aroma also has hints of the forest, which can be described as sweet and similar to honey.
The Benefits: The best essential oil for asthma as well as a natural antiseptic with antifungal, antiviral, anti-inflammatory and antibacterial effects healing tight chests, coughs, and fever. Steam inhalation is best for colds, congestion & cough. Also used for muscle pain, joint pain and arthritis. Eucalyptus essential oil can relieve blemishes and boils, reducing pain, size and redness. As well as insect bites, and skin infections. 
How To Use: If you're suffering from a cold, make my Homemade Vapor Rub that's a combination of eucalyptus and peppermint oil, or apply 2–3 drops of eucalyptus to your chest and back of neck. If you have a blemish, try applying 2–3 drops of eucalyptus essential oil to a clean cotton ball and rub it into the area of concern two to three times daily until the issue has cleared. Also add to a spray bottle with water for a harmless insect repellent.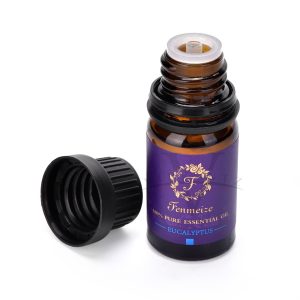 Lavender
The Smell: Is a mild and pleasant scent. It smells floral and sweet, and also has herbal notes with balsamic undertones. 
The Benefits: Lavender essential oil is the best when aiming to reduce anxiety disorder. Additionally, it helps treat migraines, insomnia, headaches, indigestion, depression, stomach pain, vomiting, and diarrhoea. It reverses signs of ageing and helps moisturise dry skin. Lavender is also known to stimulate urine flow, & improves blood circulation. 
How To Use: Simply add a few drops of lavender oil to your bath water to reduce nervous exhaustion and restlessness after a stressful week. If you suffer from respiratory disorders: Put a few drops of the oil in your palms and rub it on your pillowcase and bed sheets. Finally, if you suffer from anxiety disorders, with the help of lavender essential oils you can begin to see results just 4 weeks after initiating the lavender aromatherapy treatment plan.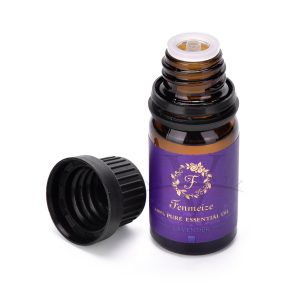 Aromatherapy
Calm
Essential Oils
Lavender
Lemon
Soothing
Vibrantz