Ammara Khan's latest bridal collection 'Bulbul' is the embodiment of her beautiful love affair with the city of Lahore. This is the place where she learned about local craftsmanship and has since worked towards the revival and preservation of craft.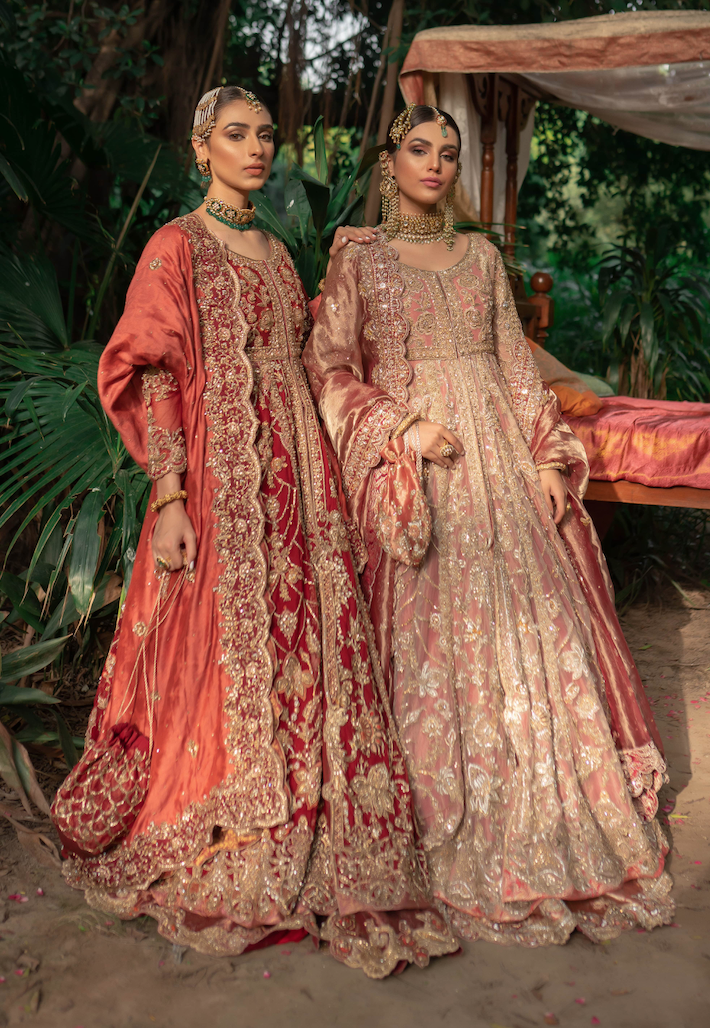 This collection has bridals for Reception, Baraat, Nikkah and Engagement, all exquisitely handcrafted. The dresses are classic heirlooms with an air of nostalgia, using delicate tissue and brocade fabric inspired by the 60's and 70's.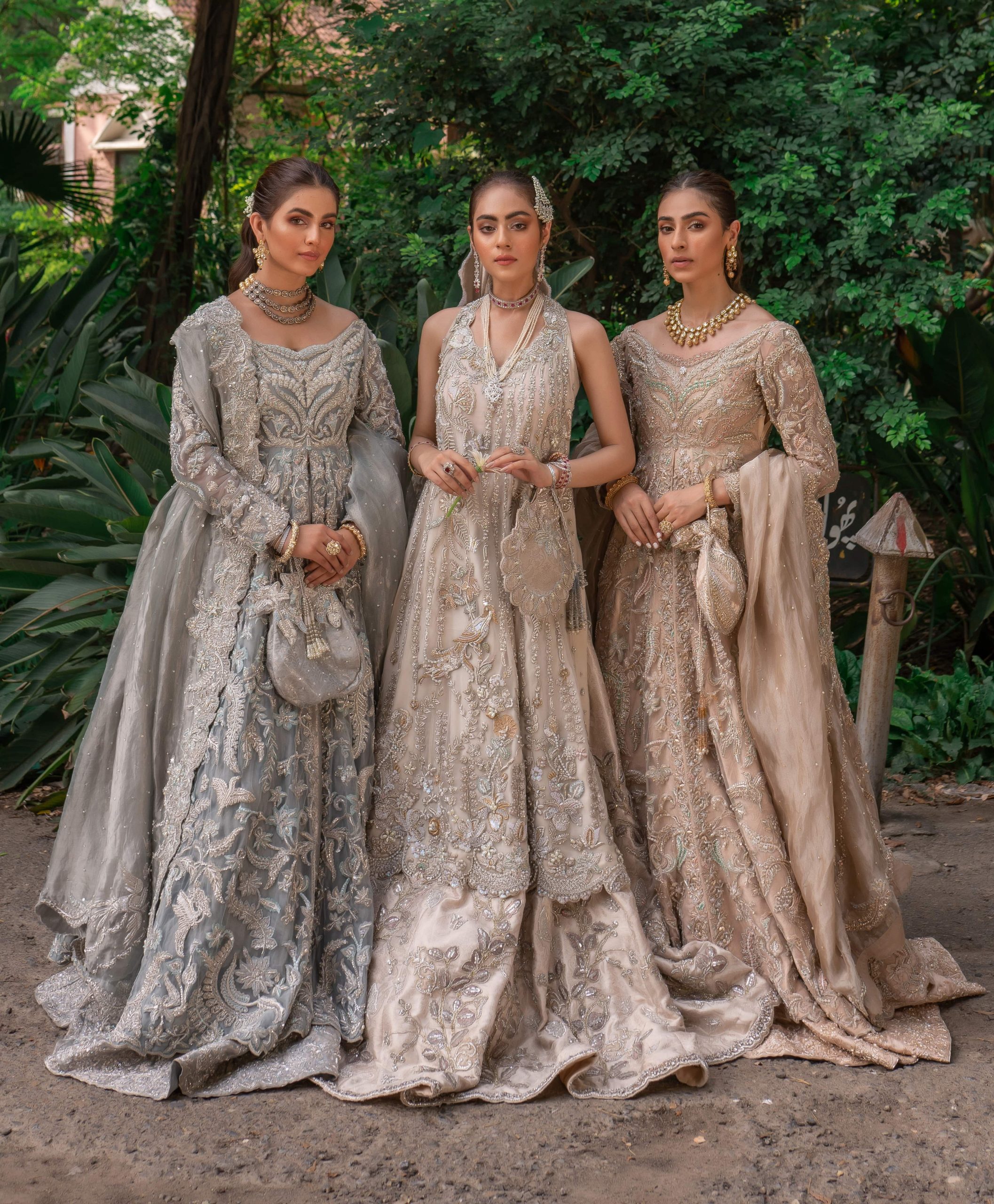 Phenomenal Rose
This outfit is utterly dreamy with an old-world charm.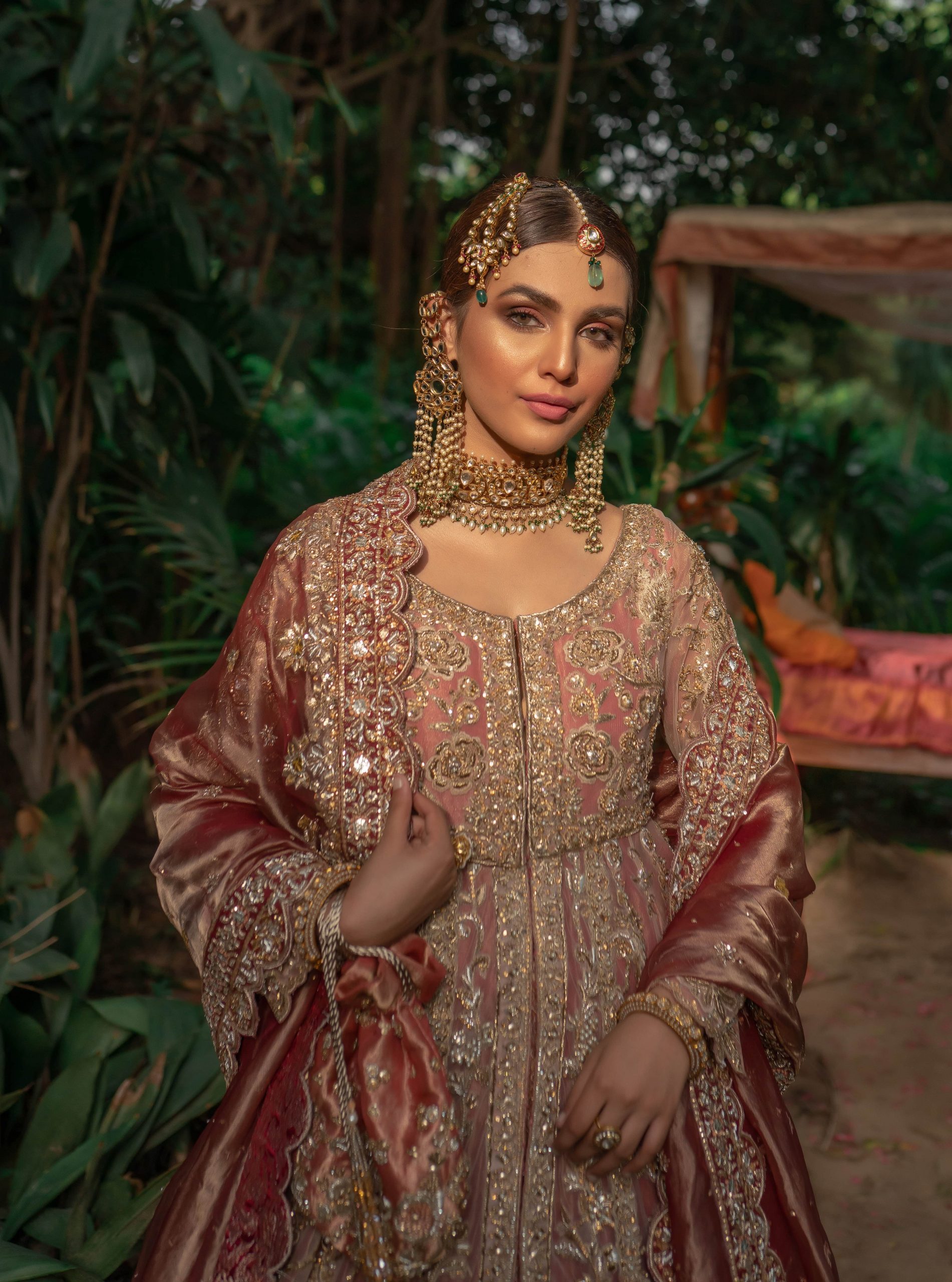 Majestic Red
It tells a tale of wild garden florals. Perfect for a modern 'Maharani' aura.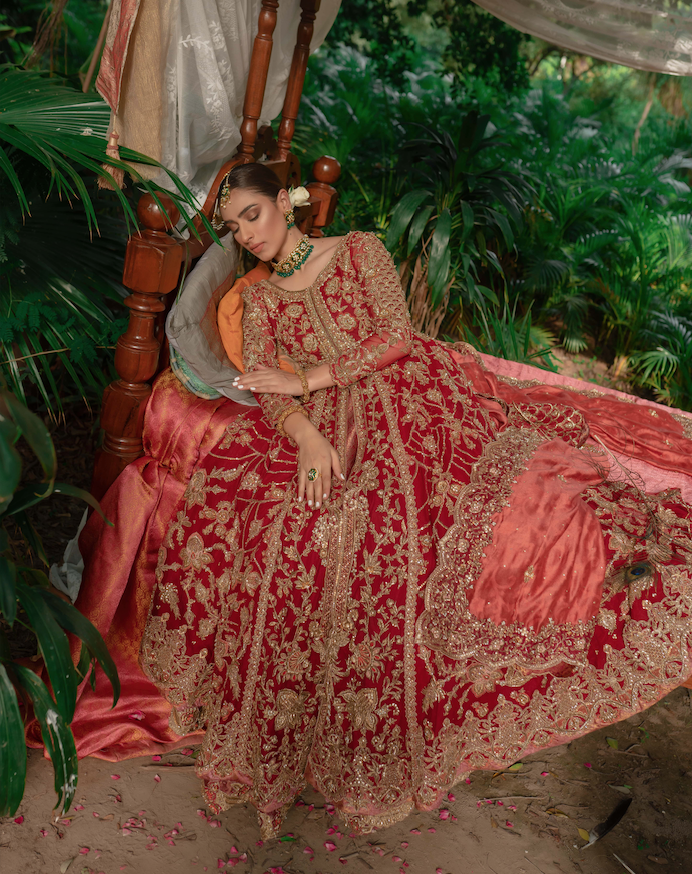 Regal Gold
Regal, classic and ornate. A classic heirloom piece, perfect for a modern day princess!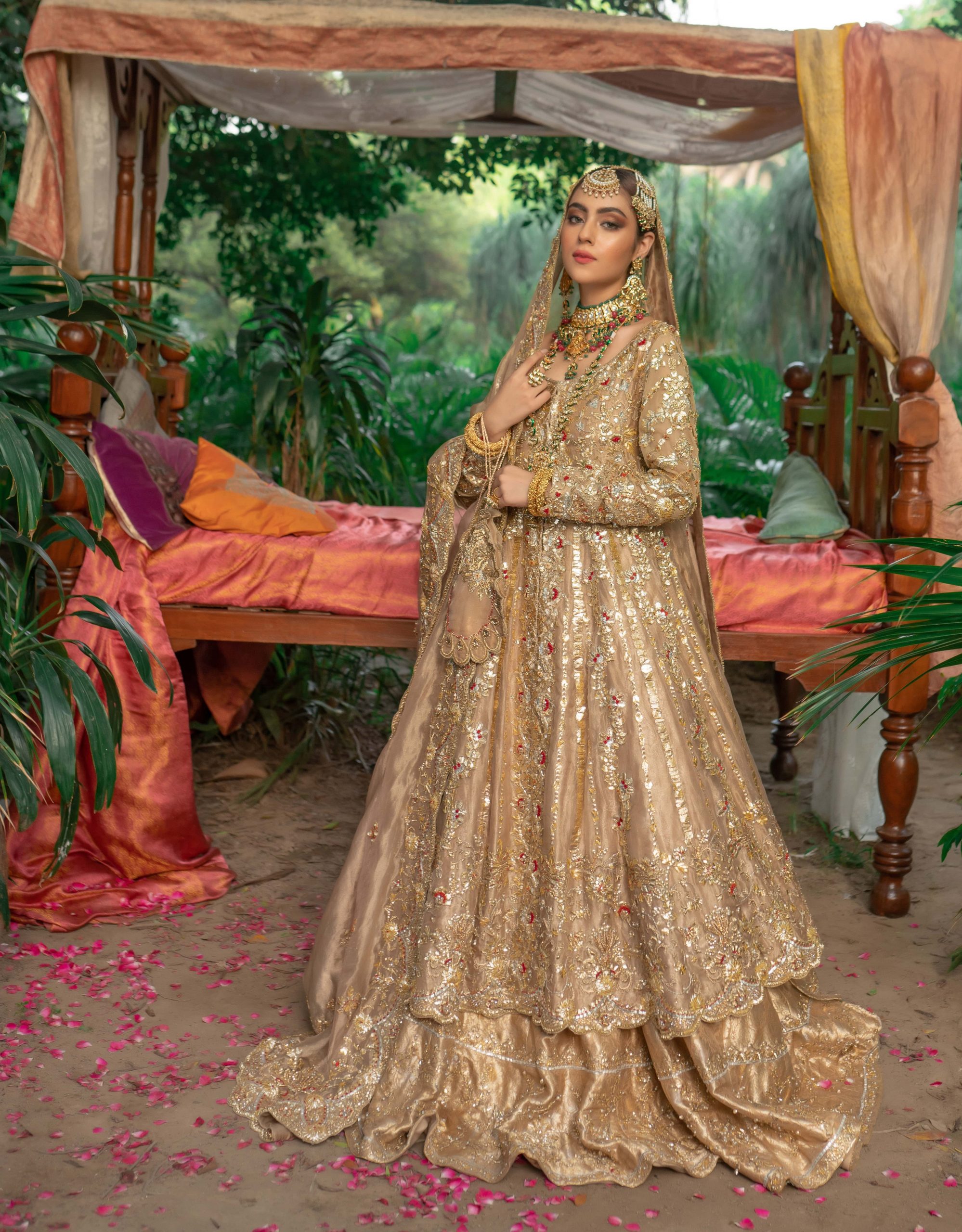 Blue Lotus
Whimsical and classic look for a modern bride, bearing flavours of the past, yet contemporary in essence.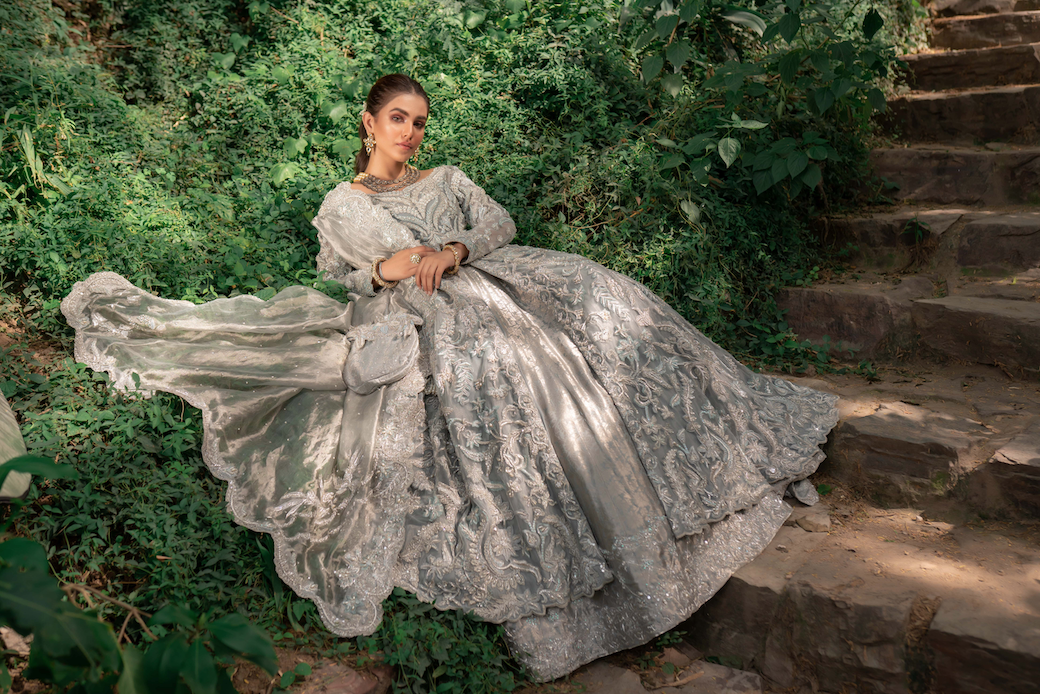 Pink Blossom 
This look is perfect for a Nikkah or Engagement.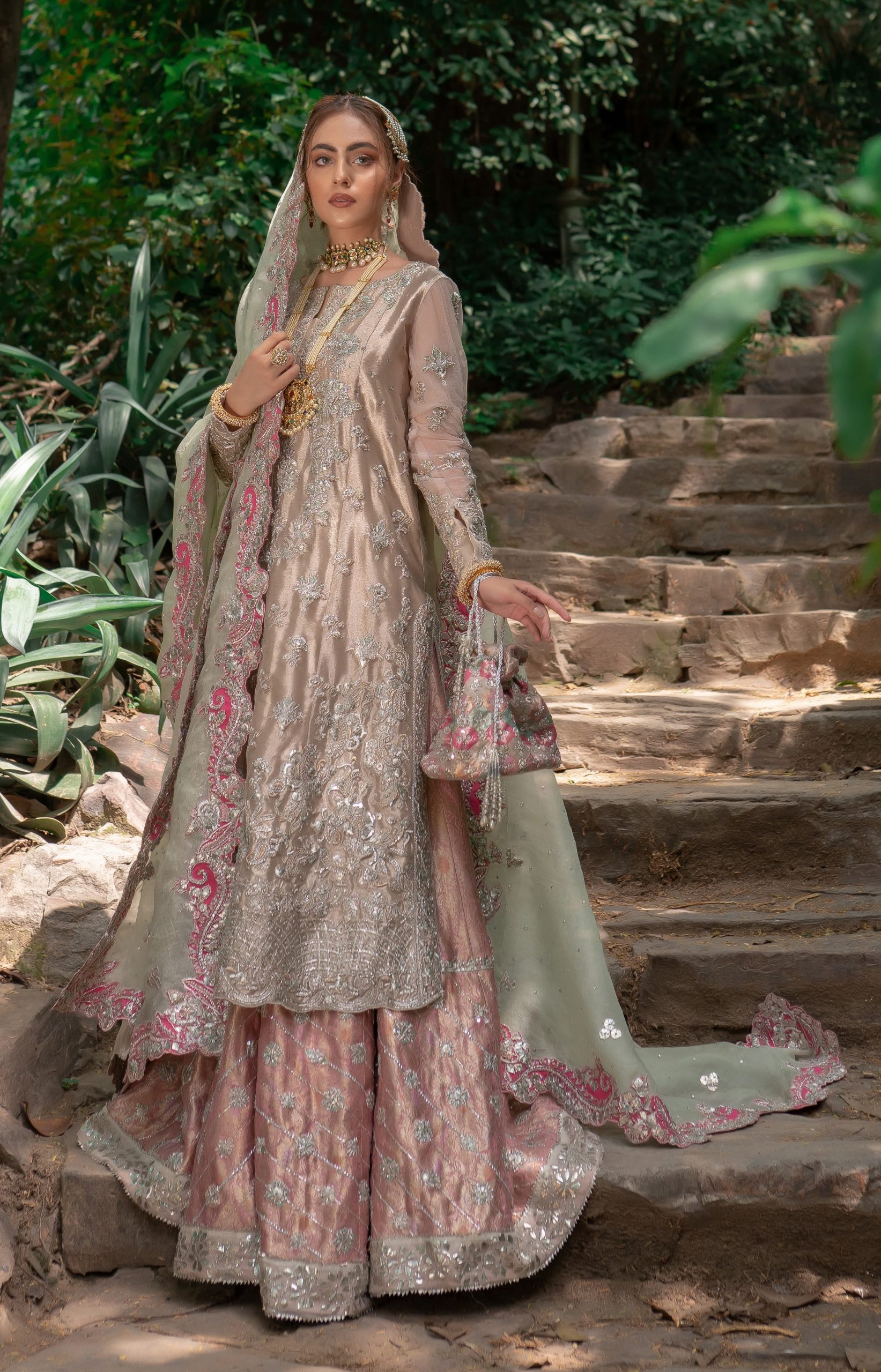 Dreamy Champagne
A delicately hand worked outfit with hints of birds and butterflies to add a whimsical charm!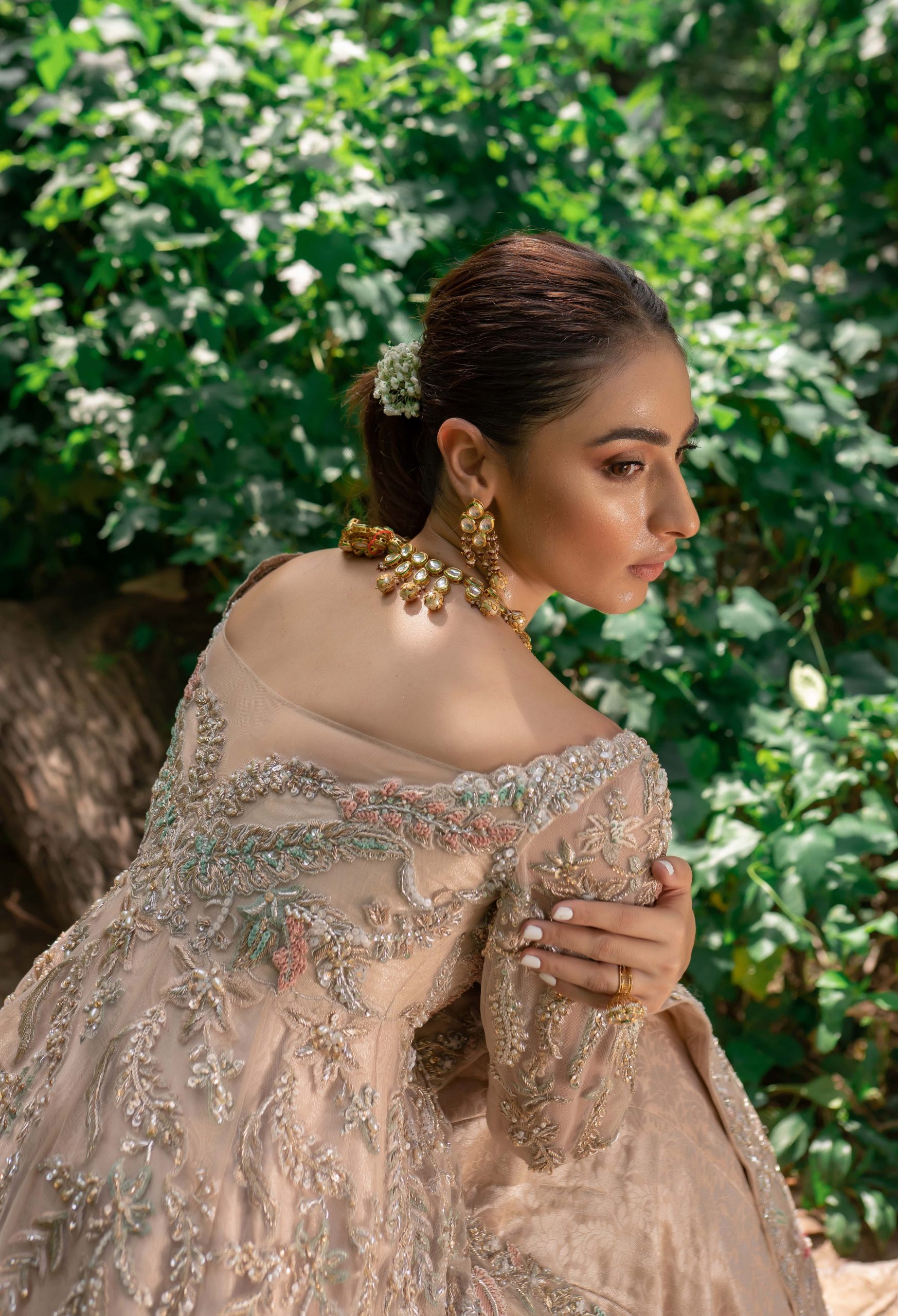 Ivory Mist
Flawless and meticulous, this is the signature ivory bridal look by Ammara Khan. It creates a look that is classic, majestic, dreamy and timeless!