It's officially sweater season! I think we can all agree that one of the best things about this time of year is cozying up in a chunky sweater. As soon as the chilly weather hits it's time to pull out those knitted sweaters and cardigans, and chunky knits are arguably the best because they keep you warm and they look fab! For some seriously cozy inspiration, keep scrolling to read our list of the best sweaters you can shop right now.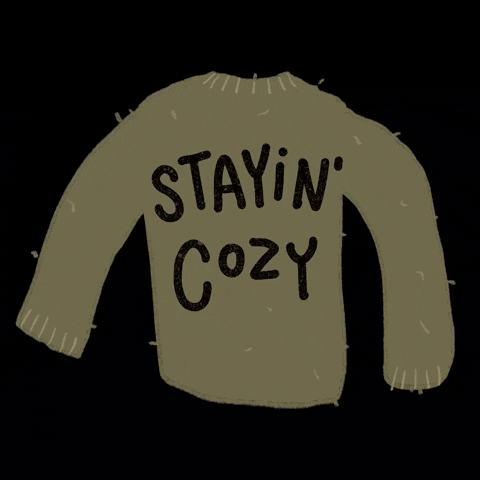 Cropped Maroon
A loose fit chunky knit sweater that's cropped is a total game changer! This is definitely a wardrobe staple for the season, because it makes an outfit look put together instantly, such as this maroon sweater from Negative Apparel that will pair perfectly with a skirt or leather pants.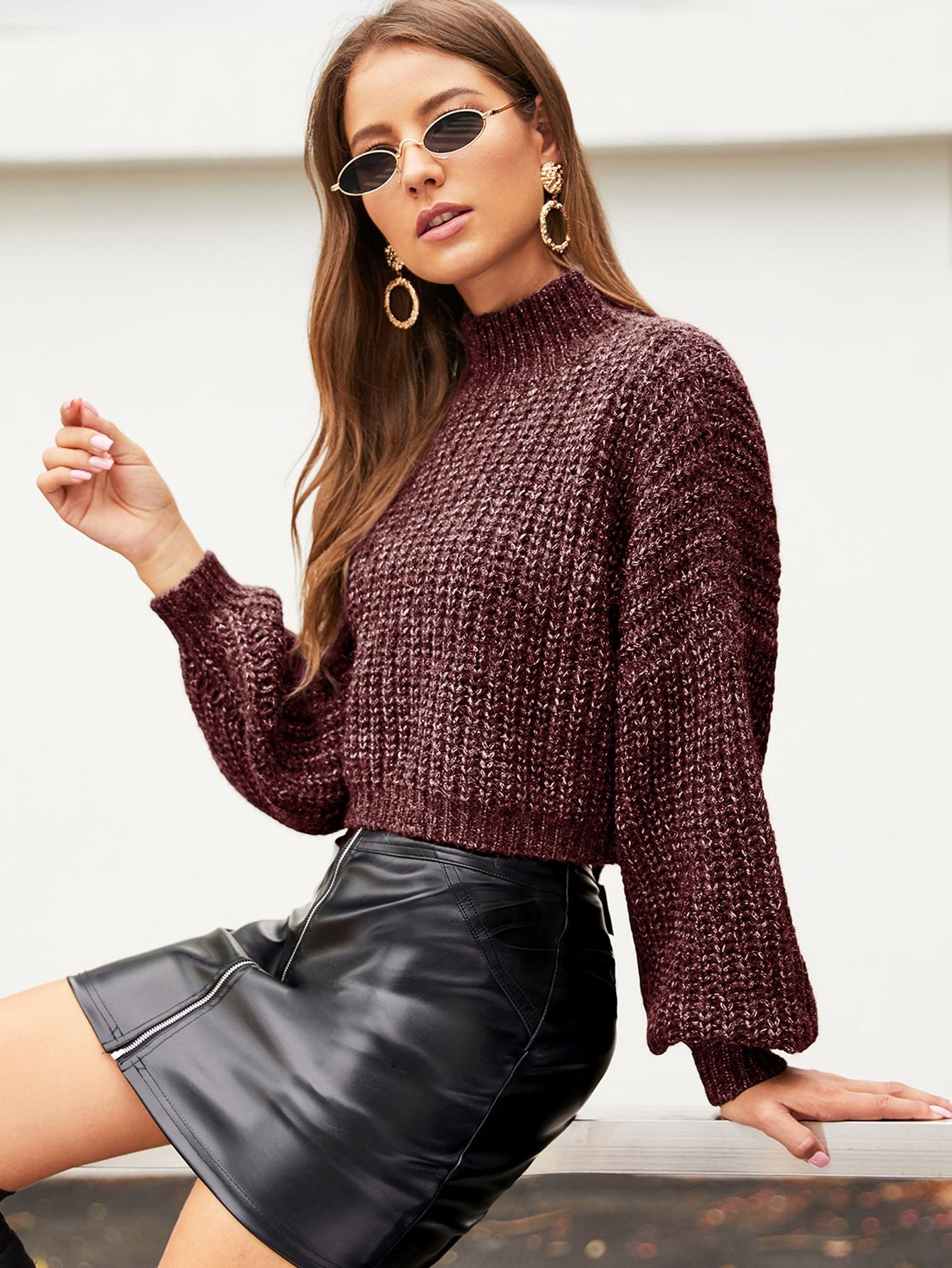 Soft Sage
This super soft and cozy sweater from Ideas is a dream, just imagine being snuggled up in this while drinking a hot coffee and reading a book. The high turtleneck design ensures you'll stay warm, and sage green is a really trendy colour this season!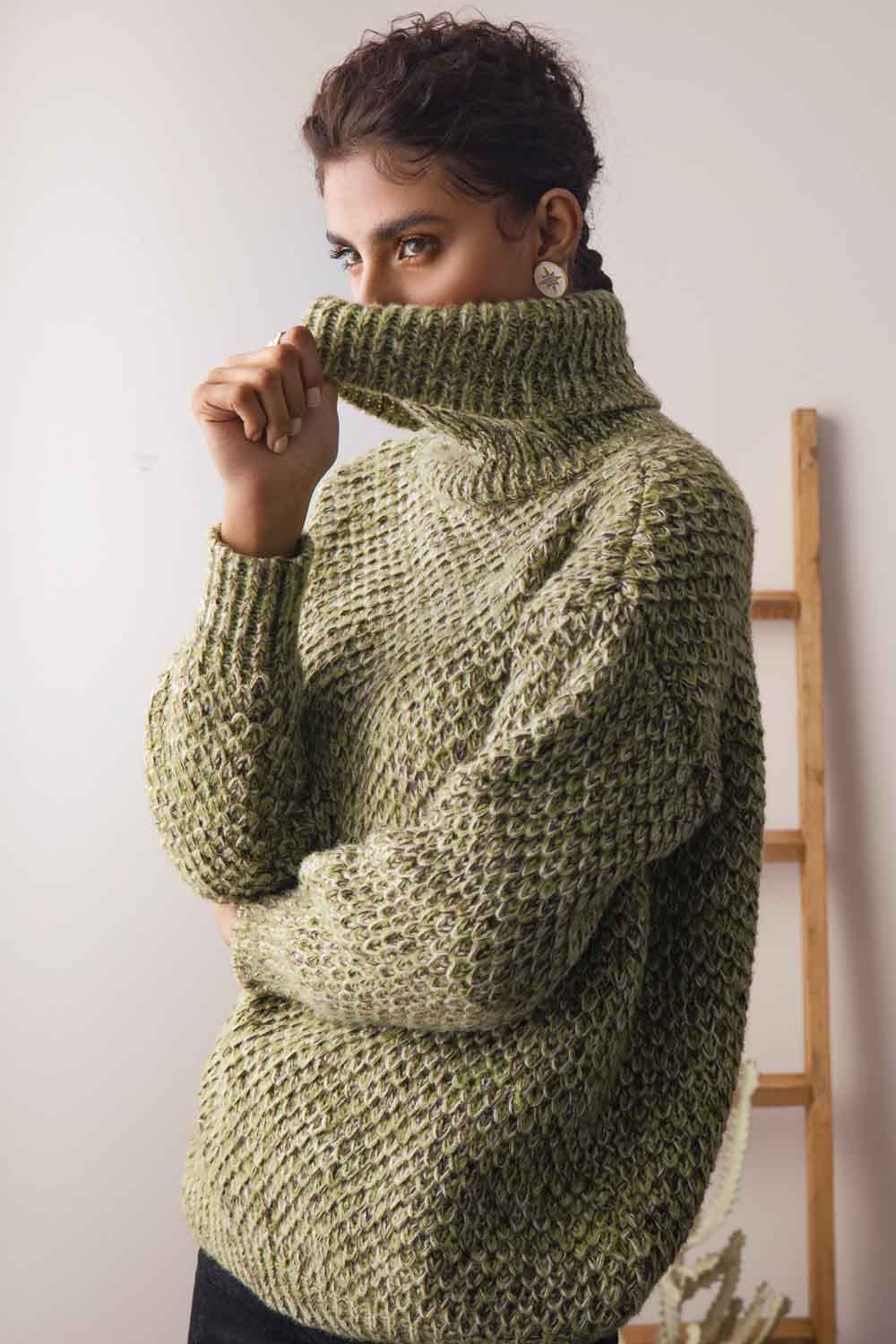 Cable Knit Cream Vest
Knitted sweater vests are all over our Instagram feeds and Pinterest boards this year, the wardrobe item that we'd have dreaded wearing as kids is suddenly the hottest fashion item! If you want to get into this trend, this cream white vest from Zola is great for layering.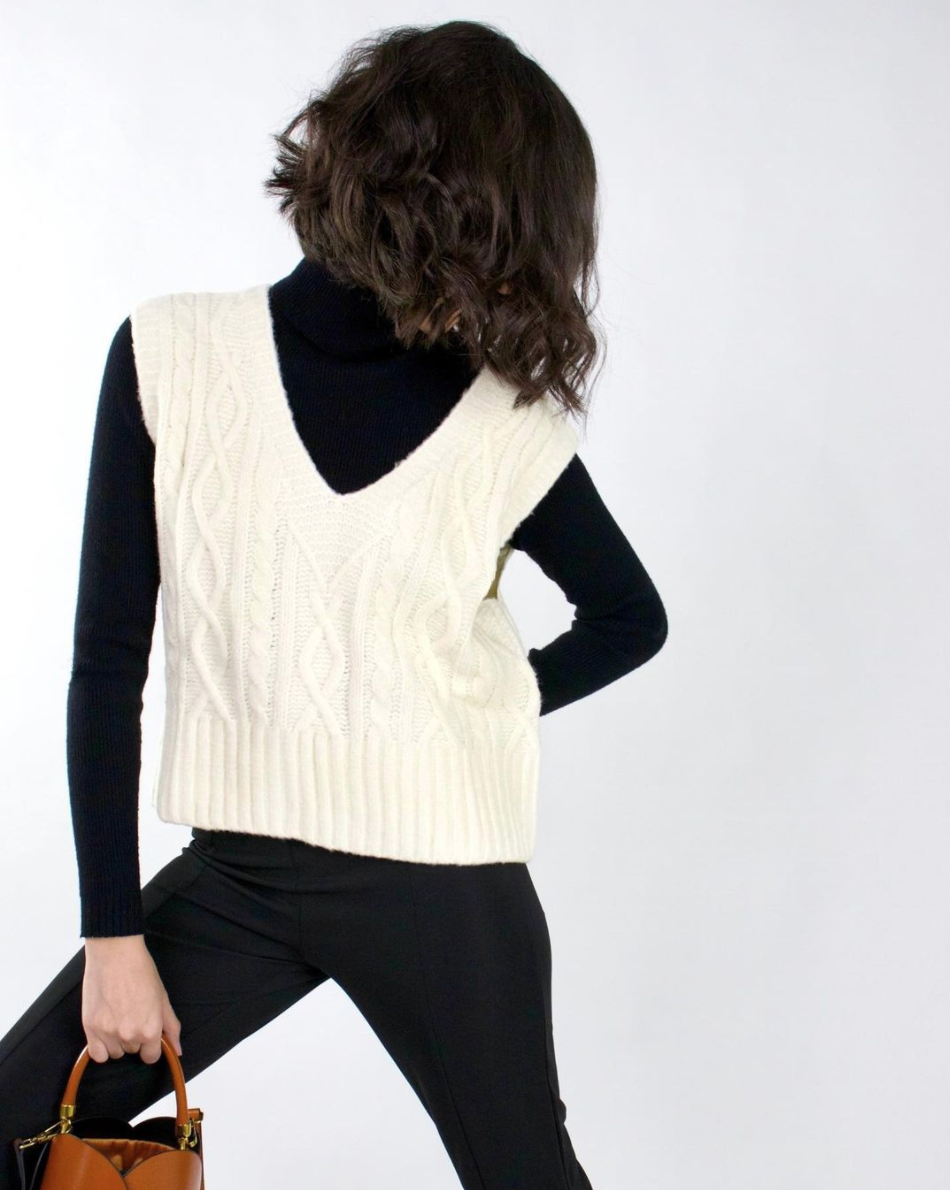 Lush Emerald
If you want to get into the Christmas spirit, but you're not a fan of wearing holiday themed sweaters, this emerald green chunky knit sweater from Sapphire will give you that subtle hint of festiveness you're looking for!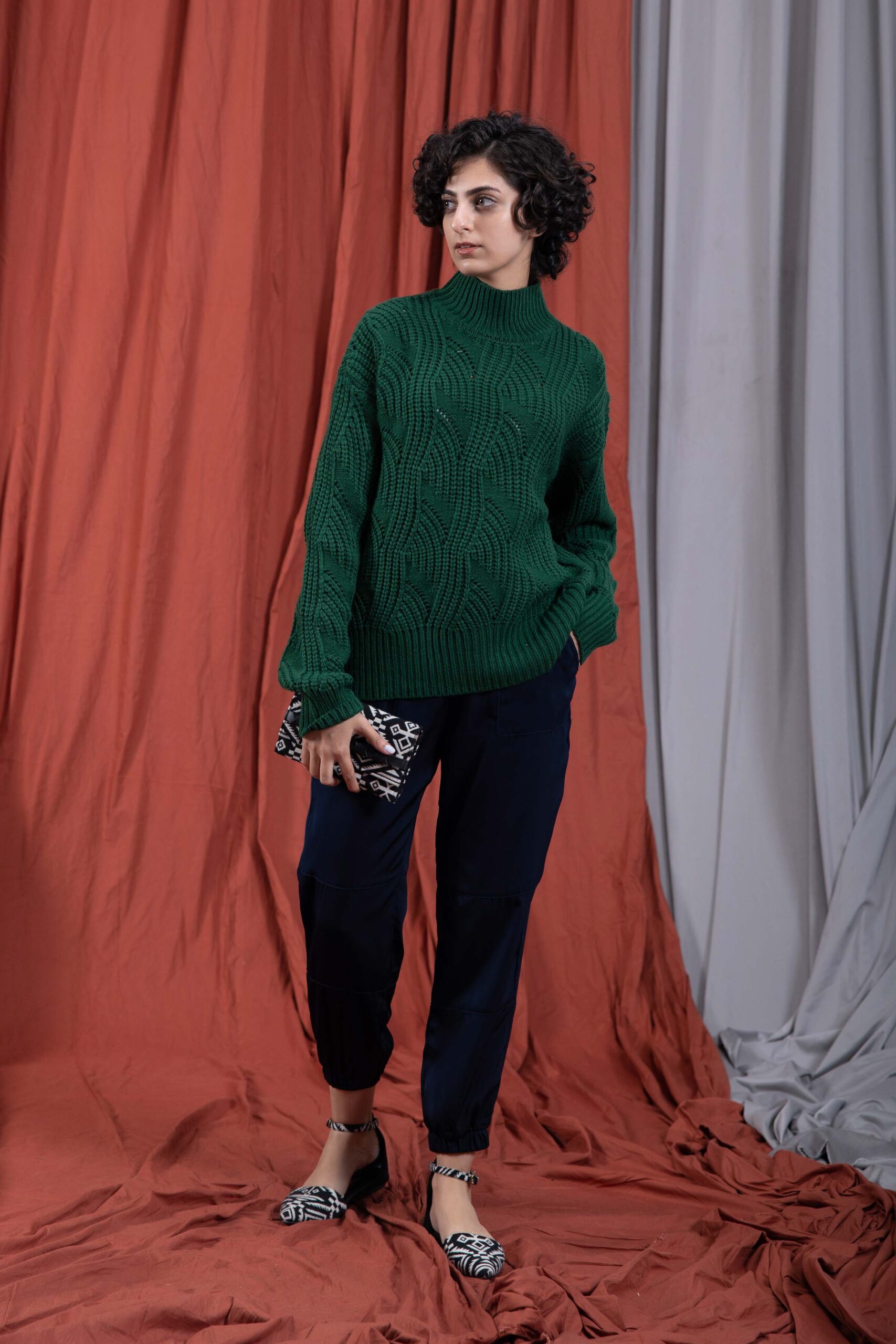 Baby Blue
This cropped cardigan from Mango in a soft sky blue shade with white patchwork buttons is a super cute and cozy addition to your wardrobe. You can layer this over a top, or wear it on it's own!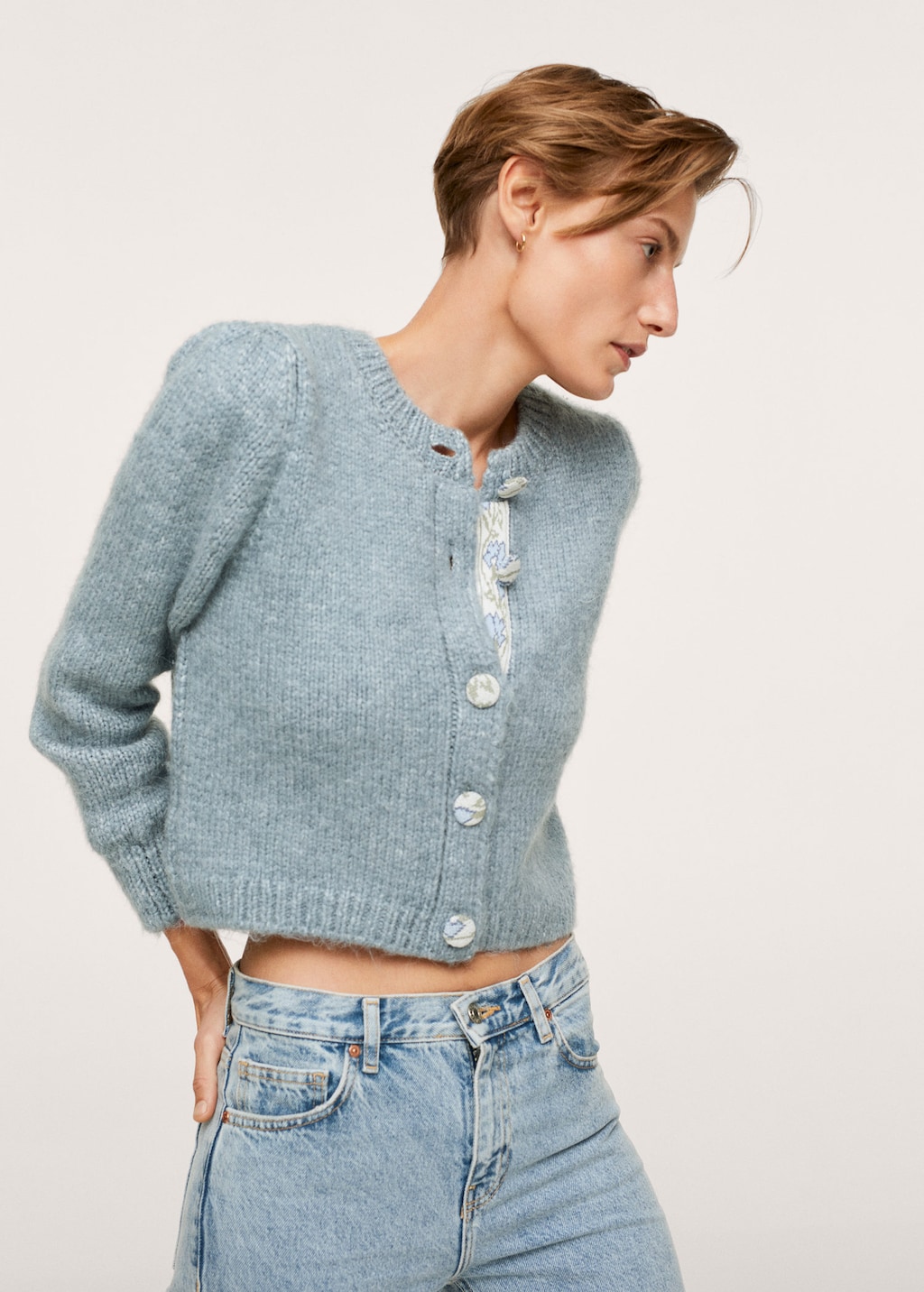 Olive Dress
A go to outfit during winter has to be sweater dresses paired with stockings and knee high boots. This looks flattering on any silhouette and you can layer a belt or a cropped jacket on top to cinch your waist! If you're looking for a good sweater dress we recommend this chunky knit one from Next.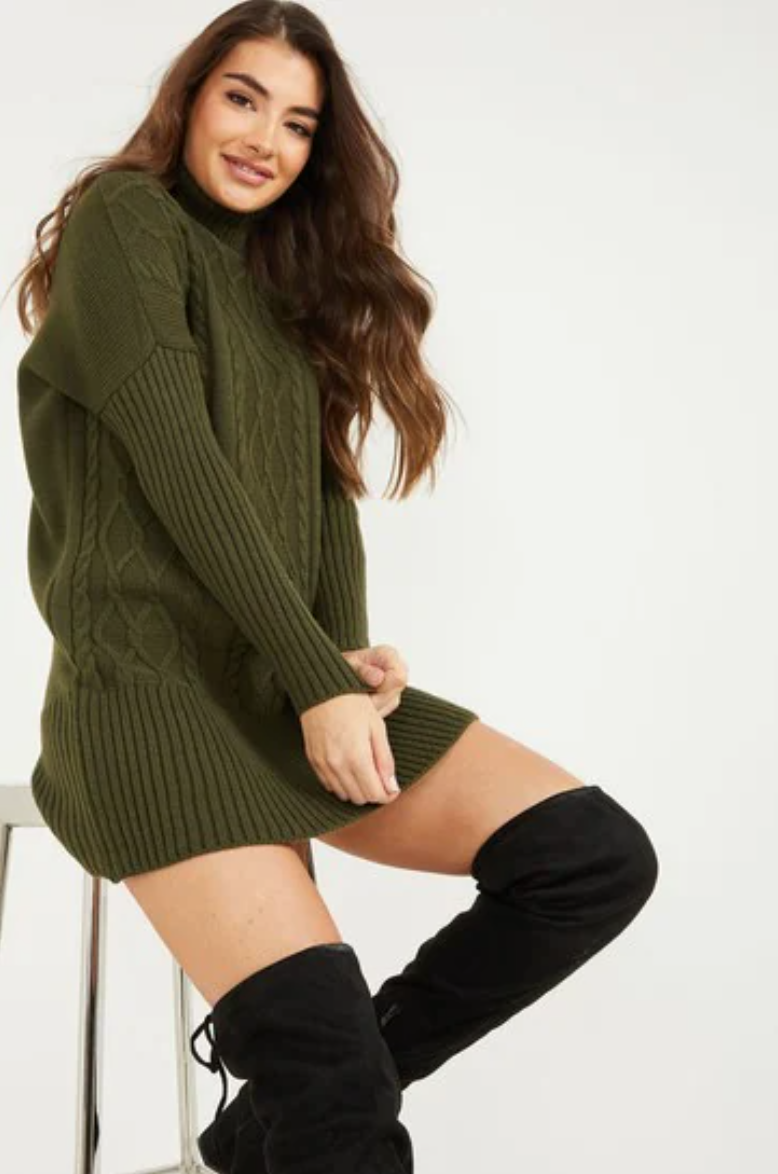 Bedazzled White
This cozy sweater from Lama is so soft it feels like mink. If your taste in fashion is more on the feminine side then this one's for you, with a row of diamanté buttons down the shoulder to add that bling factor!