The Dental District (TDD), is a world class dental facility founded by Dr. Madiha Aftab*. After years of working in the local dental industry, she realised how a lot of dentists did not take enough steps to care for patient anxiety. According to Dr. Madiha Aftab, dental phobia is real and she made sure her practice is fully equipped to deal with it in the best way possible.
From her spa like ambience, a waterfall in the waiting area, to a coffee counter and relaxing music in the background – everything is designed to help ease the nerves of a patient. She also incorporated some ceiling TV screens inside the operation rooms so that patients can watch videos, or listen to their favourite music, while their dental treatment takes place.
To learn more about dental anxiety from this budding entrepreneur, keep reading. And don't forget to book The Dental District for your next dental procedure!
What Is Dental Anxiety?
Dental anxiety is fear associated with a dental setting usually triggered with drills and needles. The term is generally used to describe feelings of unease, fear, or stress before or during a dental appointment. Dental anxiety and phobia result in avoidance of dental care.
How Common Is Dental Anxiety?
Fear of the dentist is incredibly common, with surveys estimating that it affects 13% to 24% of people around the world. For many people, dental anxiety is disturbing, but not disabling. However, some are so terrorised at the thought of going to the dentist that they avoid the experience altogether, until the reality of an aching tooth or infection necessitates a visit.
What Causes Dental Anxiety?
There can be various reasons for dental anxiety, such as a bad dental experience in the past, or other healthcare experiences. Generalised anxiety and depression can also be one of the causes, or just the stigma associated with dental treatments being painful every time can cause result in fear when visiting a dentist.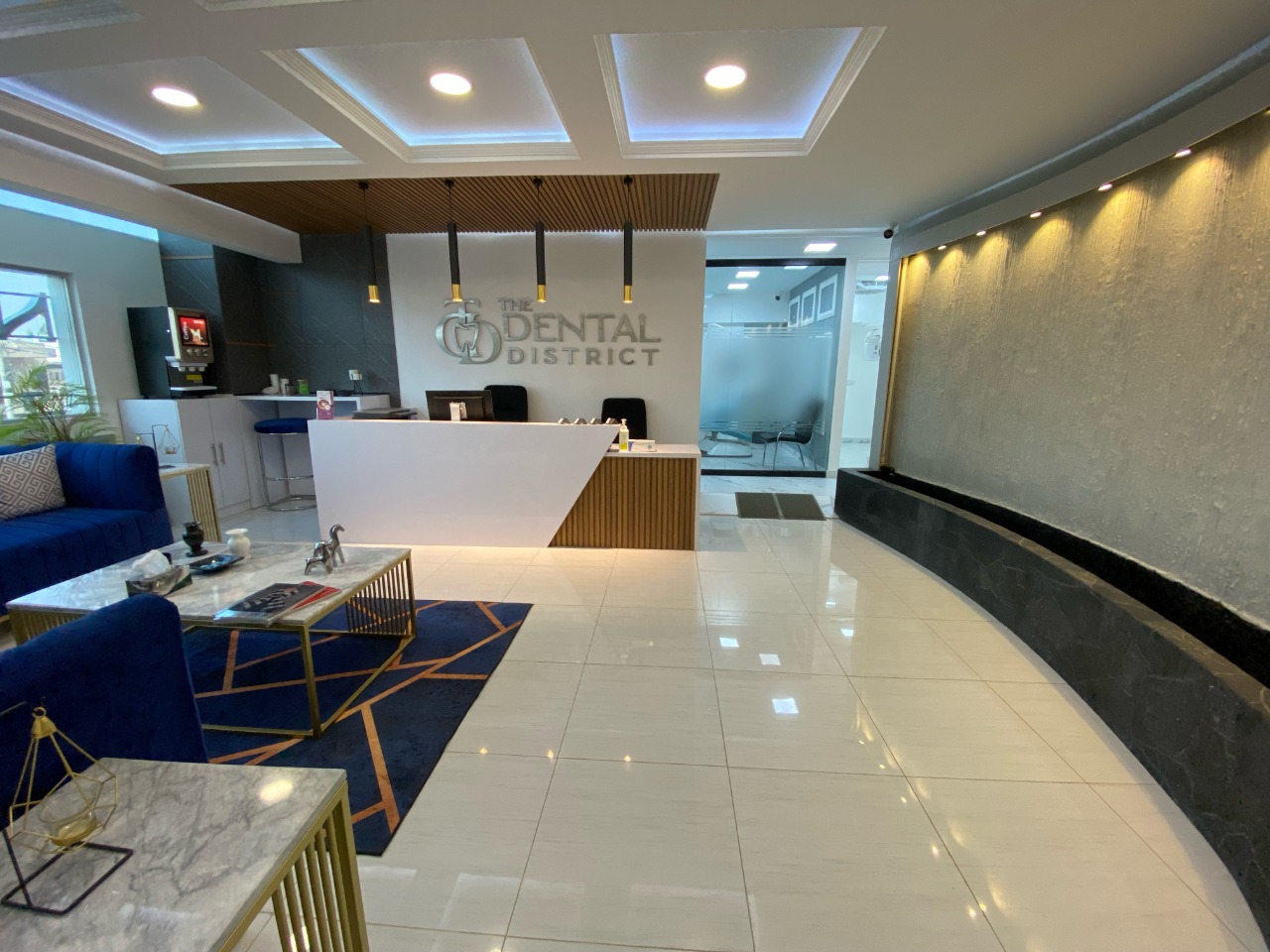 How Do You Deal With Patients That Experience Dental Anxiety?
The dental district was designed keeping in mind the fears associated with dental clinics, the waterfall at the entrance and the calm music playing in the background automatically calms down the patient right at the reception. We have a little coffee corner to help them unwind and relax while they wait for their appointment. It is very important to make your patient feel heard and to communicate with them before jumping right into the treatment. We take our due time explaining every little step before performing procedures and use our intraoral cameras to show them each step so that they feel in control and aware of each procedure. Our screens on the ceiling prove to be the best source of distraction for our patients, as they can watch their favourite Netflix shows or listen to good music while we treat them.
Is There A Way To Treat Dental Anxiety And Is It Effective?
Techniques can range from mastering small talk, to creating distractions that will keep anxious patients' minds off their fear. It's also important to offer pre-treatment sessions whenever possible. Many people who admit to having dental anxiety, especially those who have had negative experiences with a dentist say that some of their most common triggers include the sound of the drill or the smell of the dental facility. In such cases, try to drown out the noise of the drill by playing some calming music or mask the smell with some oils. Developing trust with your patient through good communication is key – just like it is in any relationship!
Have You Come Across A Patient Whose Dental Anxiety Was Reduced Over Time?
Yes, with most of our patients we have managed to make the patient comfortable with our environment and treatment right after the first visit.
How Does Dental Anxiety Affect Oral Health?
Dental anxiety results in delaying regular visits to the dentist, unless they experience any kind of pain or discomfort. As a result a lot of issues that can be prevented have to be dealt with by last resort treatments, for example if a small cavity is ignored it may result in a root canal or later in the complete loss of the tooth. It's always advised to get  6 monthly checkups in a year to avoid any serious problems.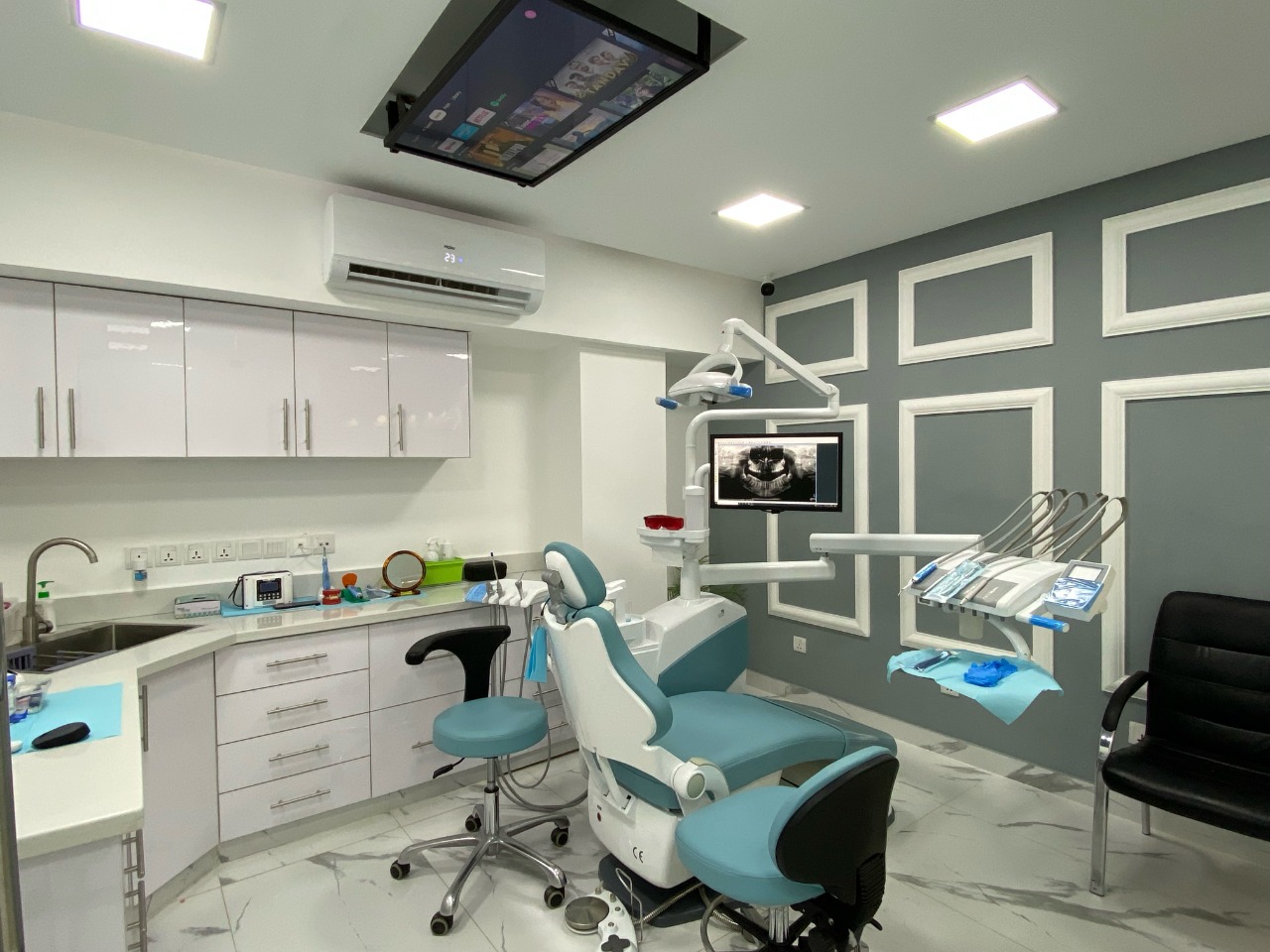 *Dr. Madiha Aftab is the CEO and founder of The Dental District,  a reputable dental practice located in Karachi. She has graduated from the Royal College of Surgeons and is certified in Clearpath and Laser Dentistry. For more information, email info@tdd.clinic or call 0300-2338335 for appointments.
Dental Anxiety
Dental District
Dentist
Dr Madiha Aftab
Teeth