Saris are a timeless outfit that exude elegance and gracefulness, often known as the epitome of femininity and becoming a woman. It takes years to learn the skills for how to adorn a sari effortlessly, and whether it is for a casual or formal occasion, they look stunning on all women of all body types! If you're looking for a new sari to purchase online before the wedding season comes around, or a more casual style, we've rounded up 5 saris you're sure to fall in love with!
Stunning Shimmering Crystal
Elegance meets disco and sparkle! The shimmery Crystal Ball blouse by Anna Aziz can be paired beautifully with any delicate saris. We recommend pulling out lamè or chantilly saris from your moms or your own trousseau and pairing them with this studded blouse. Don't worry, it's smooth to touch and won't damage a single thread of your precious heirlooms!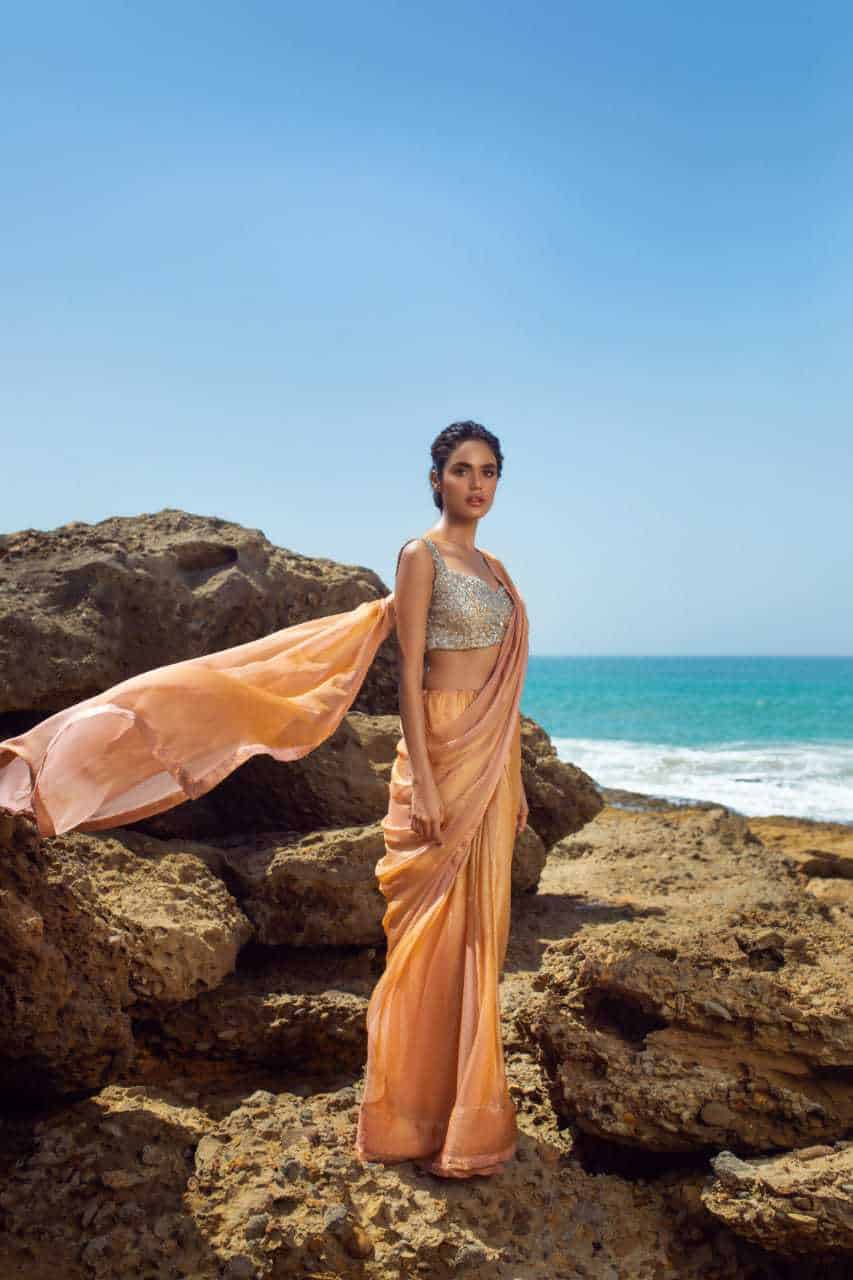 Timeless Floral Elegance
When discussing saris, how could we forget the gorgeous floral sari from the Sania Maskatiya x Mashion collaboration collection, with exquisite organza that has been adorned with soft floral motifs on a cream base. The pallu is dazzled with gota work and the hand embellished blouse creates a timeless, classic and utterly romantic outfit!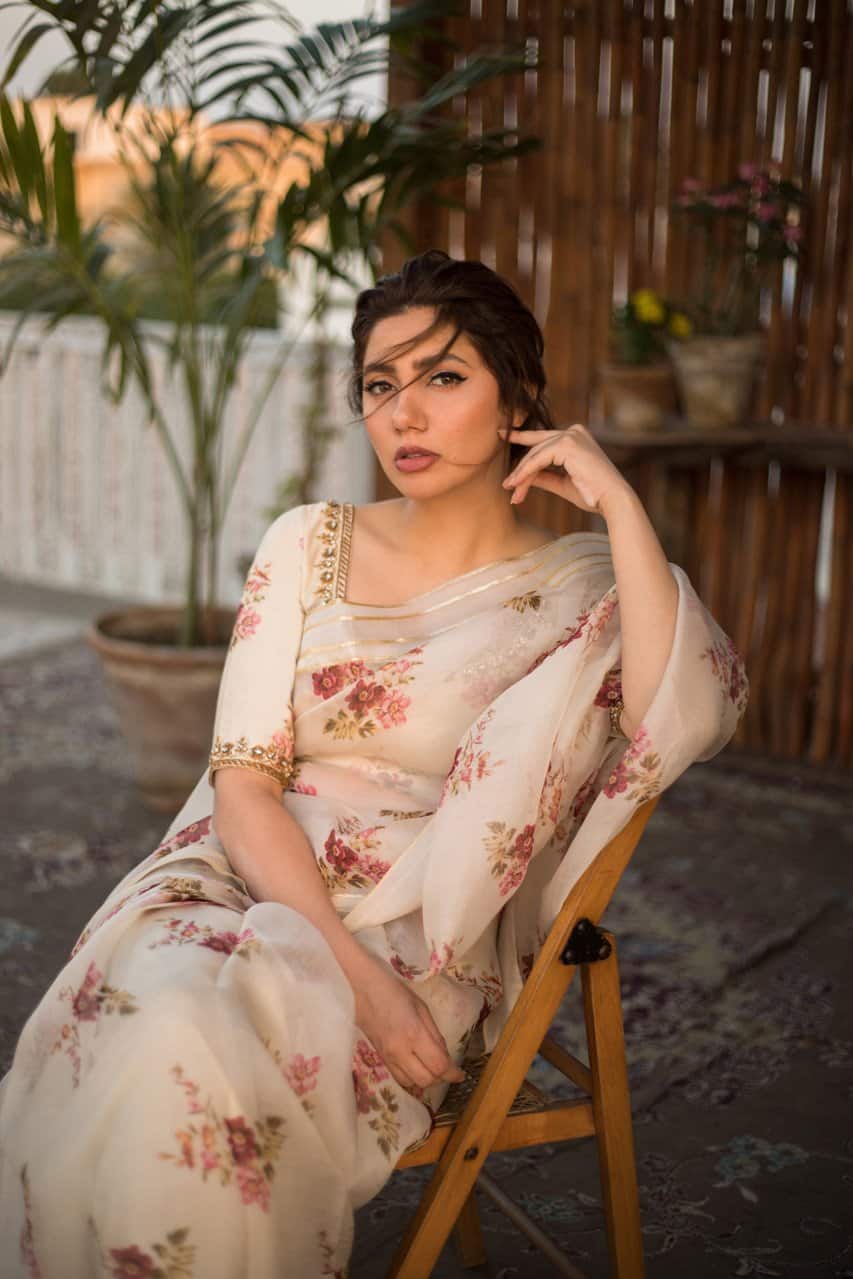 Dark Alluring Black
For an evening wear occasion, black outfits always create a very glamorous look, especially one such as this sari from Saira Rizwan (available on Laam) which has delicate borders and motifs adorning it. Pair this with a smokey black eye and minimal jewellery to complete your look!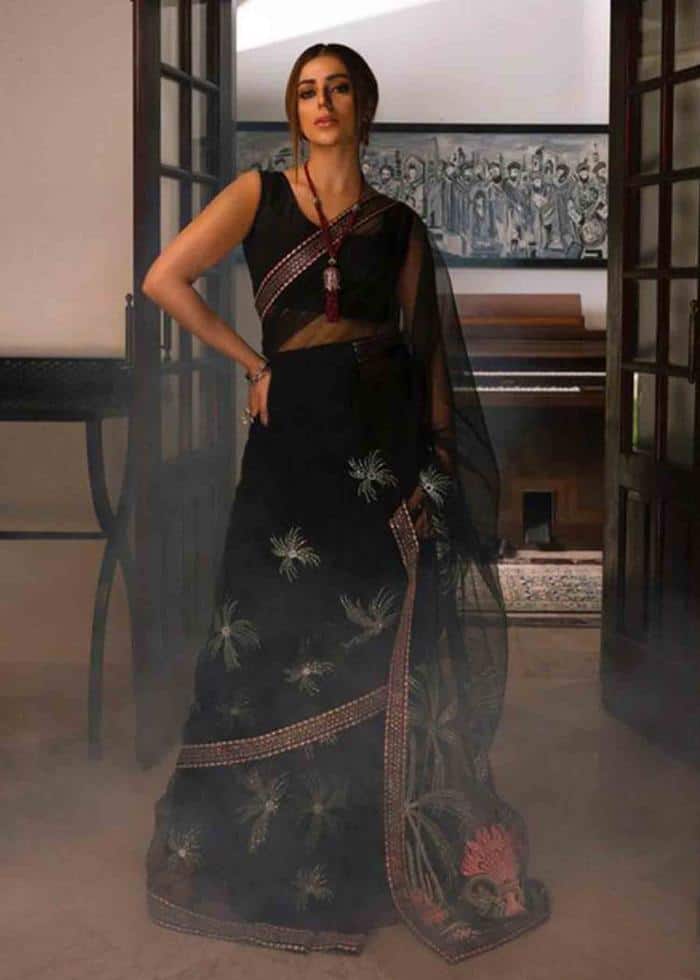 Regal Red Royalty
This elegant blood red sari from Neem is the definition of opulence! Made from exquisite charmeuse silk with a block print in gold, this sari will gleam under the lights and turn heads everywhere. You'll feel like a brand new woman once you wear this!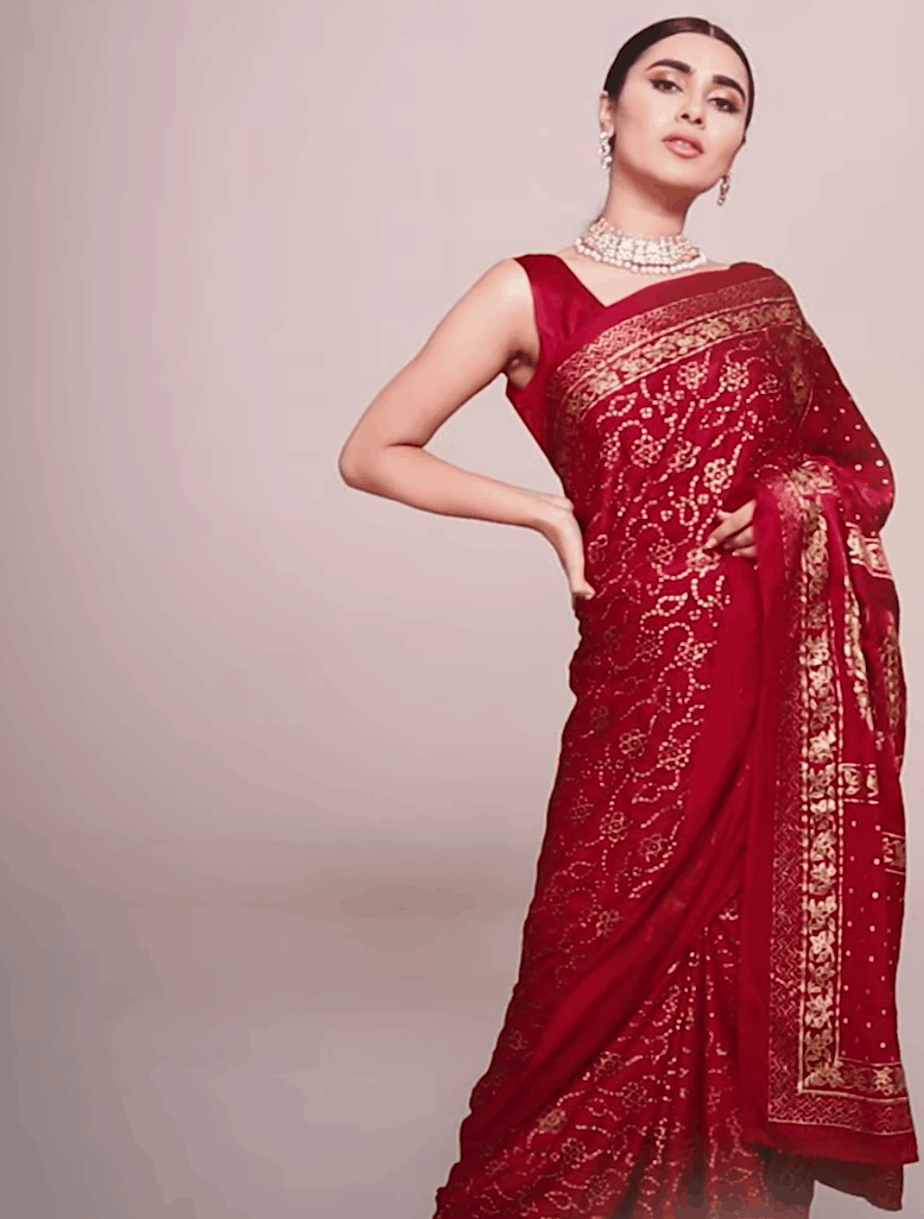 Classic And Chic
Saris are elegant regardless of the fabric, but let's not forget that before the glitz and glamour of wedding wear outfits, women would often wear saris daily! Imagine the skill it takes to effortlessly wear this as a daytime outfit, if you'd like to try it out we recommend the Zeenat sari by T.G.I.F. as it is simple yet stunning.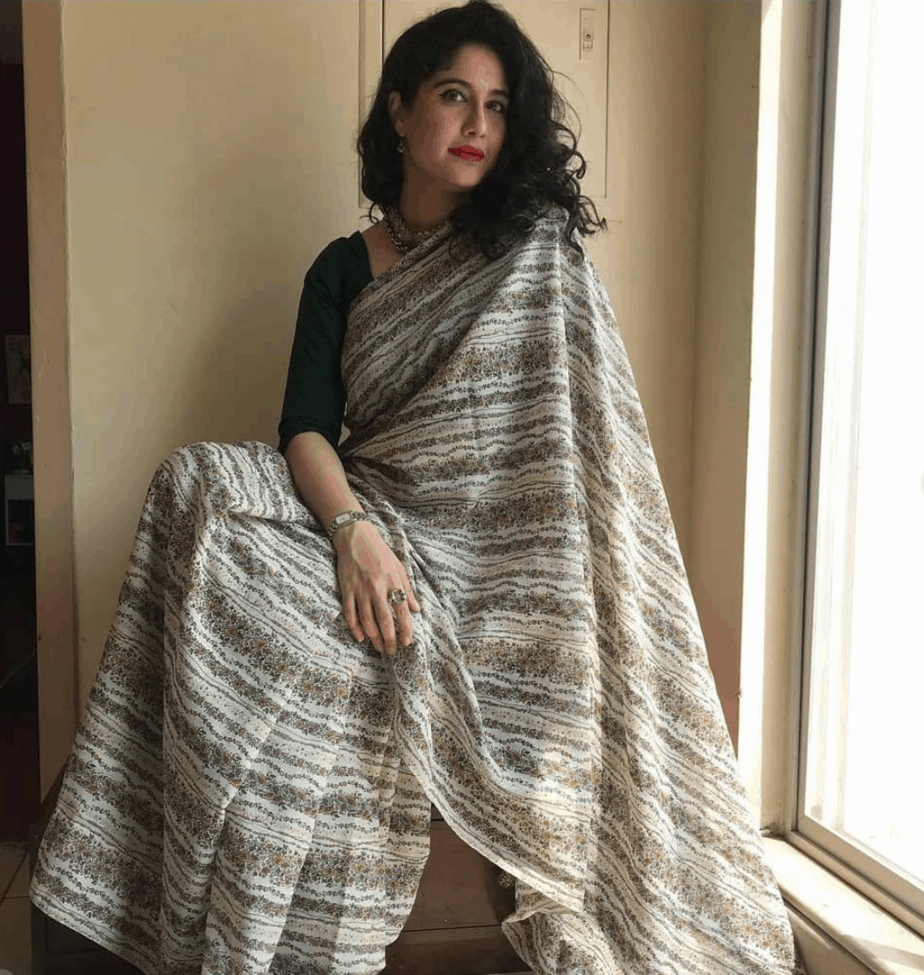 Bedroom
Colour
Cushions
Home Decor
Living Space
Pillow
Refresh
Spring
Throw Pillow
Throw PillowBedroom