Being a woman in politics is no easy feat, but if there's one woman who always handled it with grace and finesse it's Benazir Bhutto. She was the first woman to lead a Muslim majority country and the only female Prime Minister Pakistan has had. An Oxford and Harvard graduate, she set the benchmark for what women can achieve in the country and continues to be an icon for women, not only in Pakistan, but around the world! Amongst all her other achievements, Benazir Bhutto is also known for being a fashion icon in the world of politics. Her love of bold colours and signature white dupatta redefined fashion in the 70's and 80's. Today we're going to be breaking down her most iconic look – the infamous green silk kameez and white dupatta that she wore when she was sworn in to be Pakistan's Prime Minister in 1988. This look is so iconic that it's what her Madame Tussaud's wax figure also dons! Here's how you can embody Benazir Bhutto's style with an updated twist!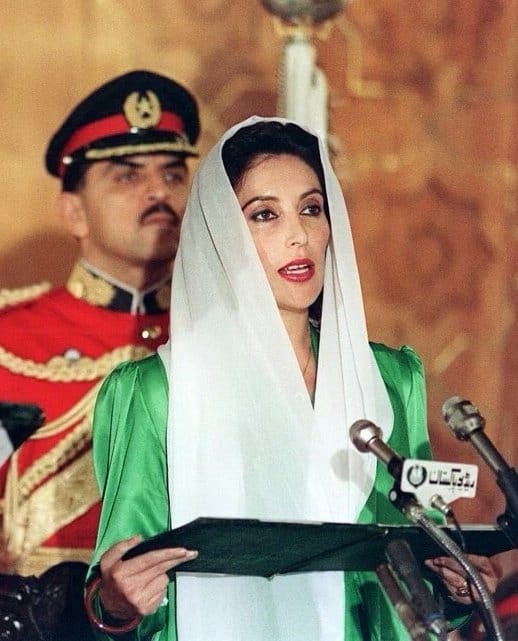 The Kameez
If there's one thing that defined 80's fashion it's shoulder pads! And Benazir Bhutto always donned them to make a powerful statement. But what we love most about her style is that she never shied away from bold and vibrant colours. Recreate her emerald green look with this kurta from Zona Shanam. It even has those statement shoulder detailing that add a contemporary twist to shoulder pads!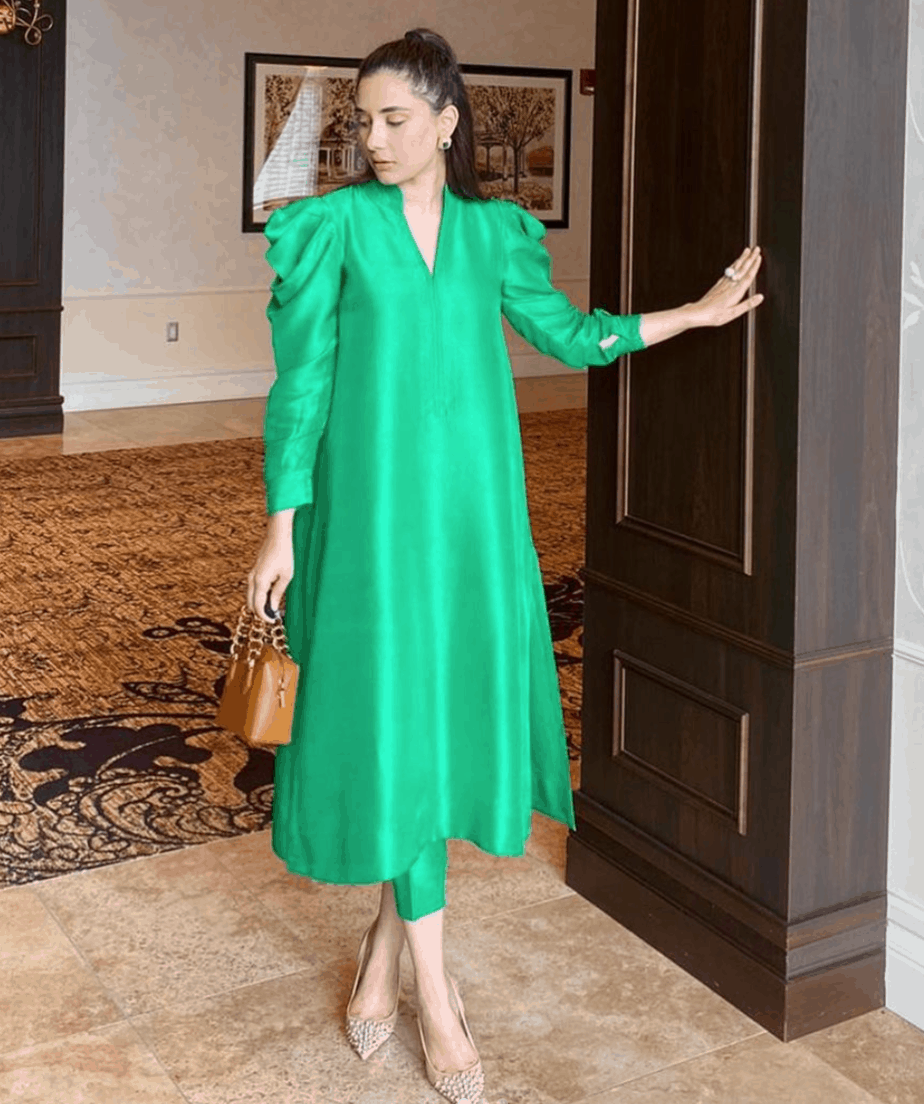 The Shalwar
Nothing beats a shalwar and we're so glad this style staple has made a huge comeback. Benazir paired her kurta with a matching green shalwar – monochrome was all the rage even back then. But if you want to add a modern take of your own, pair the kameez with a white shalwar, like this one from Khaadi! What better way to embody Pakistan's first female Prime Minister than by going off the flag's colours; that's what she did too!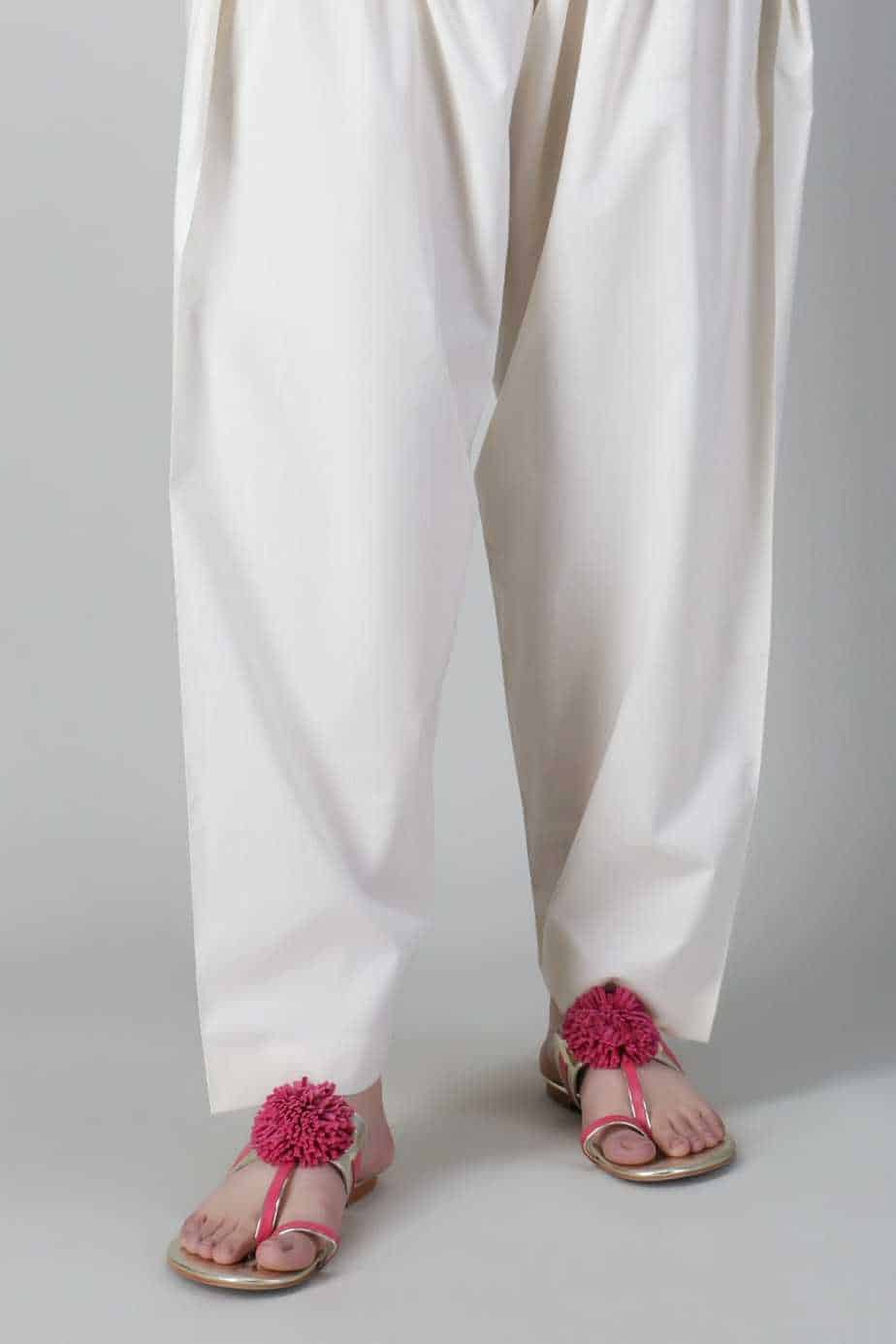 The Dupatta
No matter what Benazir Bhutto wore, one item never left her side: her classic white dupatta! And with good reason – a white dupatta, like this chiffon one from Image, is the most versatile accessory any desi girl can own. While she always chose to partially cover her hair, you can always just let it drape down the side. Besides, there's nothing more filmy than a chiffon dupatta and everyone wants to live out that dream!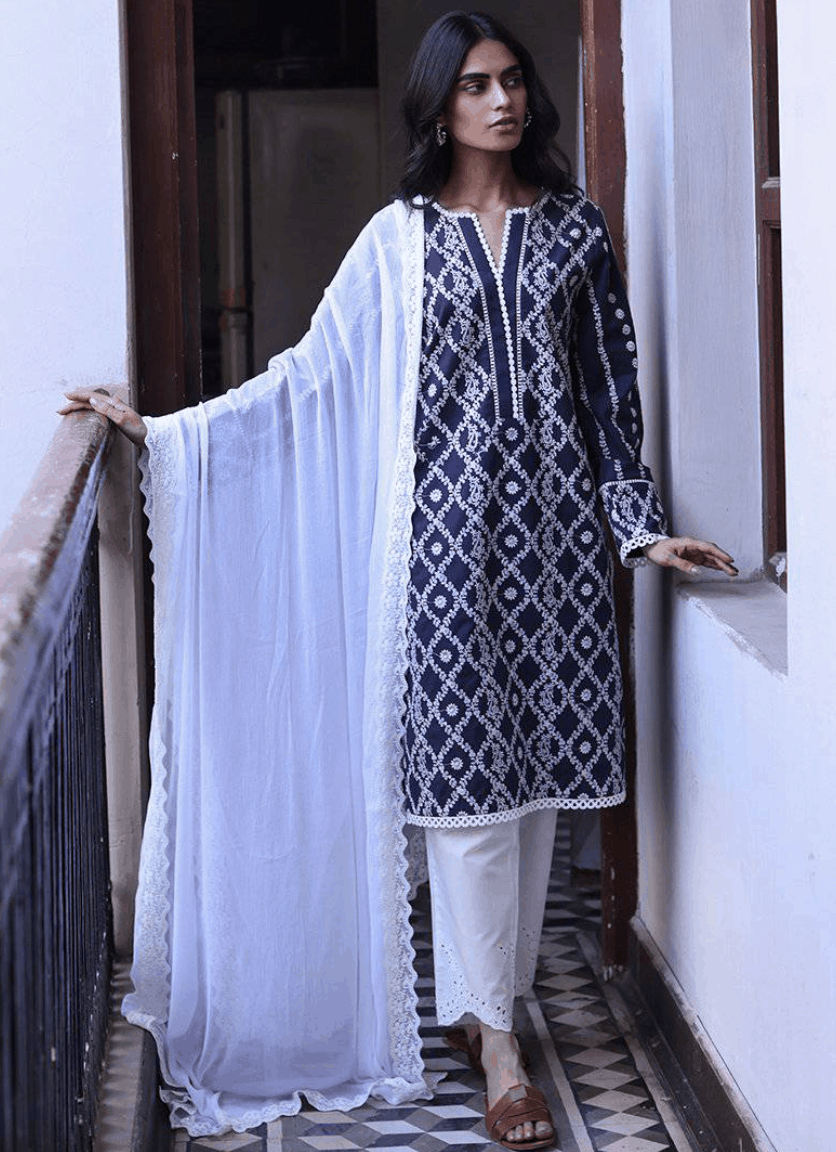 The Shoes
The best thing about this look is that it's just as trendy right now as it was back then. Current trends in footwear are one of the many things that are following the trends of the 80's and 90's, making these slingbacks from Charles & Keith the perfect accompaniment to this look! The black peep-toe style is perfectly in line with the pumps Benazir paired with her look. Our favourite thing is that these will go perfectly with any ensemble, Eastern or Western. Benazir definitely knew her staples!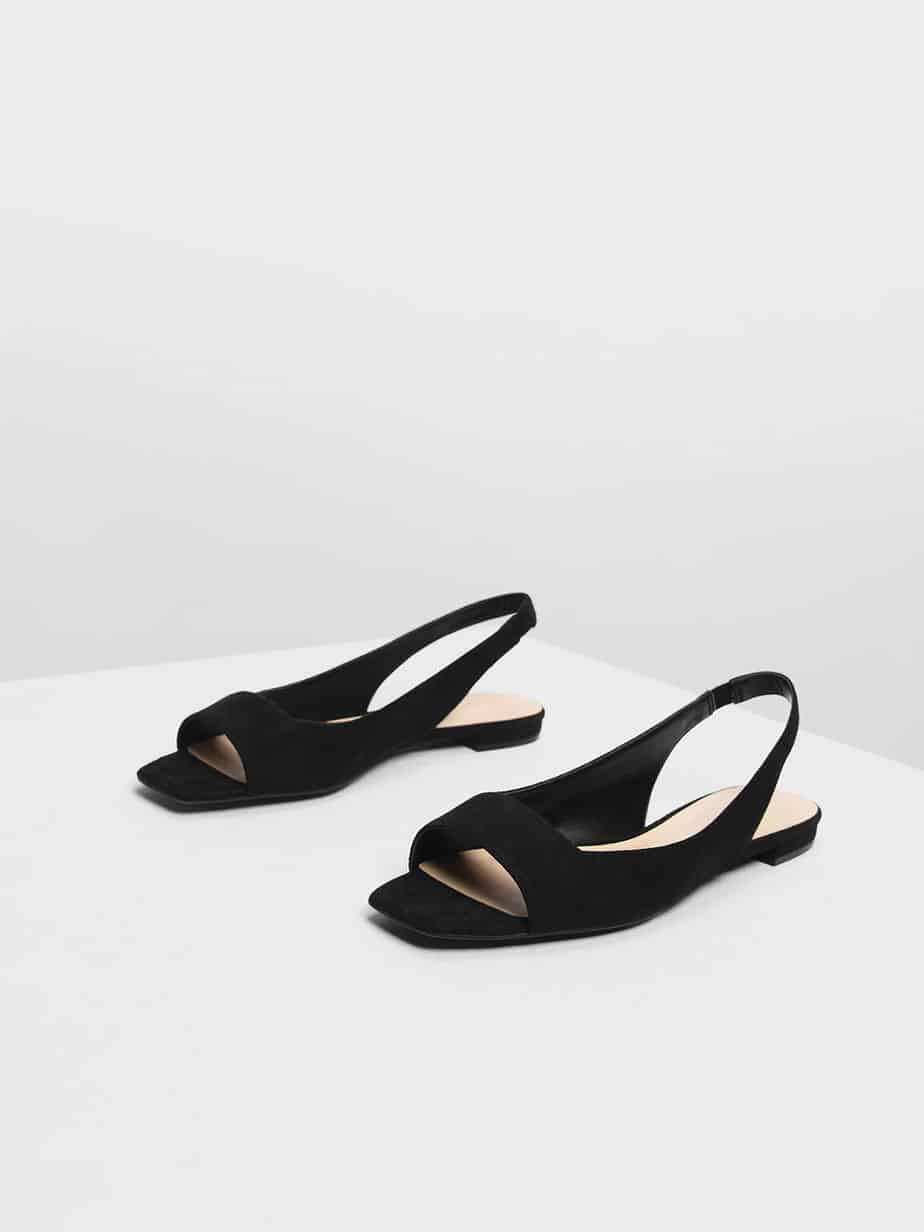 The Hair
That perfectly coiffed hair in a bouffant style was everywhere in the 80's and if you want to recreate that look but don't know have the time to go to hair stylist, we have just the answer for you. A hair donut, like this pack of three from Daraz, will easily give you the extra height you need to reach that air of sophistication and elegance that Benazir had! This pack comes with three sizes so you can choose just how sky high you want your hair to be. You know what they say, the bigger the hair, the better the secrets!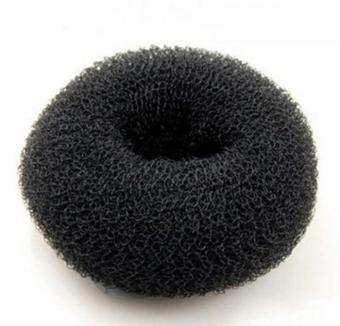 The Lipstick
An outfit is incomplete without a makeup look that makes a statement and for Benazir, her signature red lipstick always completed her look. While a bold red might seem too daring, trust us when we say that it's colour everyone should have in their arsenal! This fire engine red lipstick from L'Oreal will tie your look together to a tee. It's matte but comfortable and will turn heads no matter where you go – and isn't that what this look is meant to do!