If you couldn't already tell by now, we love coffee. We also love our desserts. That's why coffee in desserts is our dream combination! If you want to experiment in the kitchen and make your own delicious coffee dessert for your family and friends (or yourself, no judgement here!), scroll down for 3 easy recipes you can try out: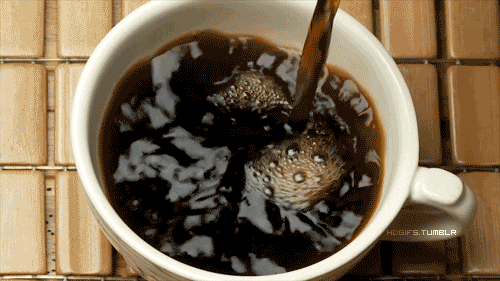 Tiramisu
The coffee dessert that reigns over all others.
Ingredients
1 cup strong coffee at room temperature
3 large egg yolks
½ cup granulated sugar divided
1 teaspoon vanilla extract
8 ounces 1 cup mascarpone cheese, chilled
¾ cup heavy cream
24 ladyfinger cookies 7-ounce package
2 tablespoons cocoa powder for dusting
Instructions 
Make your coffee and put it aside in a shallow bowl.

Add egg yolks, ¼ cup of sugar, and vanilla into a medium heatproof bowl.

Set the bowl on top of a saucepan filled with about 1-inch of water. Bring the water to barely a simmer, making sure that the bottom of the bowl does not touch the water.

Vigorously whisk the egg mixture until it is light and foamy – approximately 5 minutes.

Add mascarpone cheese to the egg mixture and whisk until the mixture is smooth.

In a separate bowl, whisk the heavy cream and ¼ cup sugar on medium speed

until the whipped cream is very thick and firm

Gently fold ⅓ of the whipped cream mixture into the mascarpone mixture. Add the remaining whipped cream, and fold until just combined (do not beat).

One at a time, dunk the Ladyfingers into the espresso mixture. Dip each side for 2 seconds and then remove them immediately, otherwise they may dissolve in the mixture. Make sure to do enough to cover an 8-inch

square dish right after. 

Add half of the mascarpone mixture to the dish and evenly spread them over the dipped ladyfingers.

Dip the remaining ladyfingers in the coffee, arrange on top of the cheese mixture.

Spread the remaining mascarpone cheese over the ladyfingers in an even layer.

Sprinkle some of the cocoa powder evenly over the tiramisu. Clean the edges of the dish. Cover with foil and refrigerate for at least 8 hours or up to 2 days.

Allow tiramisu to sit at room temperature for 20 minutes before cutting. Sprinkle it with more cocoa powder right before serving.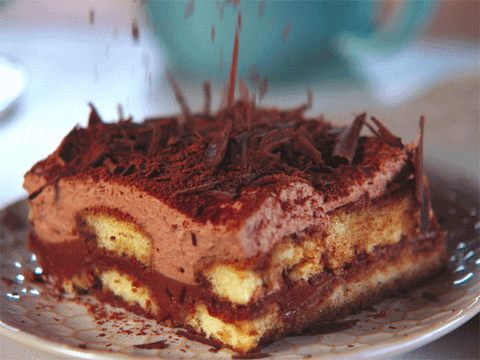 Cappuccino Popsicles
The perfect dessert for the summer!
Ingredients
1 cup strong coffee
⅔ cup sugar
2 tablespoon corn syrup 
1 cup milk 
½ teaspoon vanilla extract 
1 teaspoon cinnamon 
Instructions 
Make the mug of coffee

Gently warm all the ingredients in a saucepan until the sugar has dissolved and everything is well mixed. 

Pour into popsicle moulds and put them in the freezer.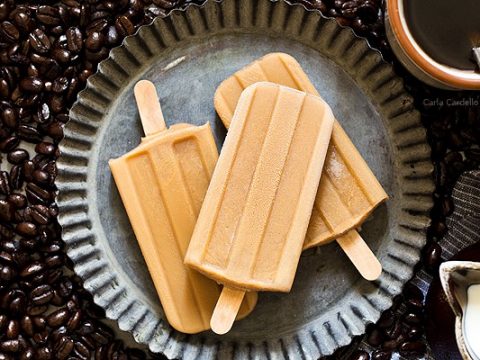 No-Bake Coffee Cheesecake
It really is so easy!
Ingredients
¾ cup crushed graham crackers
1 tablespoon granulated sugar
2 tablespoon melted butter
8 ounces cream cheese (softened)
½ cup powdered sugar
½ teaspoon vanilla extract
2 tablespoons instant coffee
8 ounces whipped cream topping (thawed)
Instructions
In a small bowl, mix together graham crumbs, sugar and melted butter with a spoon or fork until blended together. Divide mixture between small 4 ounce canning jars or other small cups, press down into the bottom (you don't have to pack it solid though).

In a large mixing bowl, beat cream cheese until fluffy. On low speed, beat in powdered sugar until blended. Then beat in the vanilla extract. Add the instant coffee on top of the mixture and beat it until well blended.

Using a rubber spatula, carefully fold the entire container of whipped topping into the cream cheese mixture until combined. Spoon evenly into canning jars, directly on top of graham cracker bottom.

To serve immediately, top with whipped cream or other desired toppings and voila you're done.