Ramadan is a festive time that all of us look forward to every year. It's a time where everything seems to slow down and you can really reflect on the things around you. Spending time with family, surrounded by typical iftar dishes and getting closer to God are all things that help make Ramadan beautiful! To celebrate this time even more than usual, why not give some of your loved ones gifts that will make their Ramadan even better? And since it's still important to keep that distance, with these gifts you'll be able to celebrate Ramadan together, even from afar!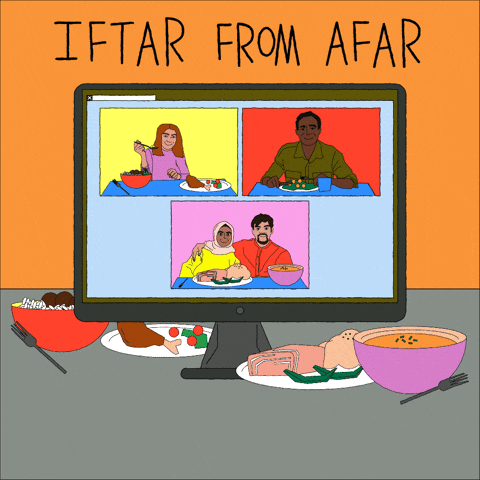 An Ethereal Red Dress
Ramadan is the perfect to dress up in your best traditional garb and fully embrace the culture! So why not gift your bestie a beautiful Eastern dress that'll be sure to make their day. This beautiful red kalidaar from DYOT is the epitome of traditional elegance and whoever dons this will feel like a Mughal princess! Paired with some traditional khussas and chooriyan, this could even be the perfect Eid outfit.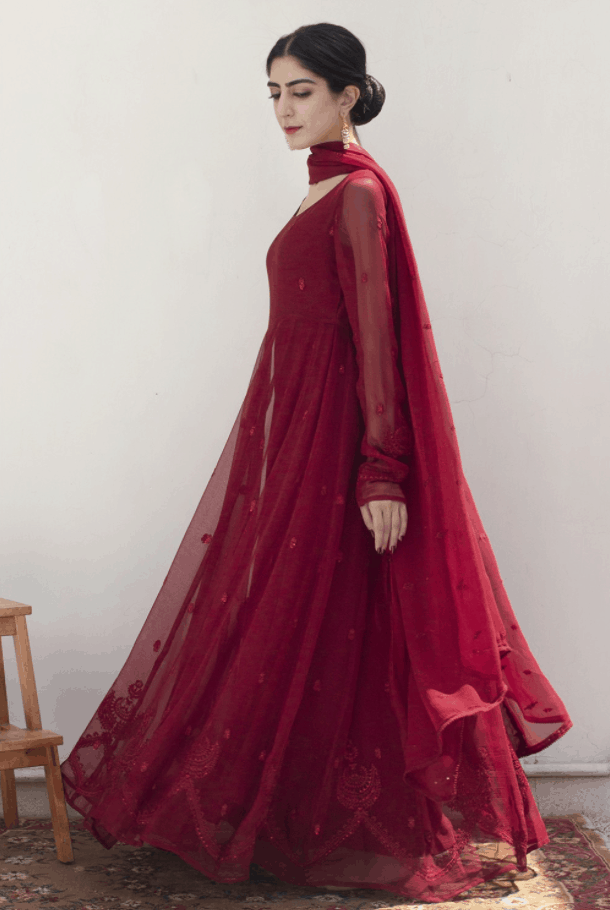 Spiritual Calligraphy
In order to focus on the spirituality of this holy month, you'd want to surround yourself with complete peace and serenity. To help your loved ones do just that, why not gift them this beautiful framed calligraphy of the first Kalimah in Arabic from Kufa?. This piece of art serves more than just one purpose  – it'll fill you with calm whenever you read it, plus the symmetrical design will be aesthetically pleasing to look at. This truly makes for the perfect Ramadan gift!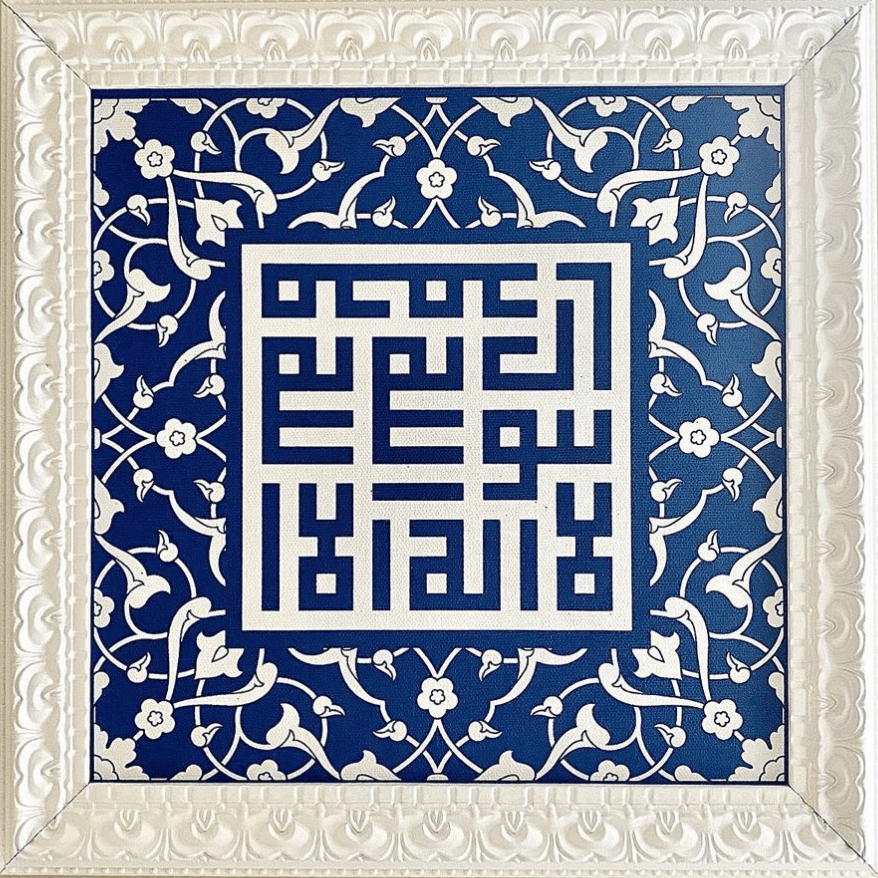 Ramadan Gift Box
We love a themed gift box that includes all the essentials you could need. This Ramadan gift box from Peach Flower will make sure you have everything you need! It includes a Ramadan planner, bookmarks for the Quran, greeting cards, and fun stickers, making it the perfect gift for any of your friends. With this in hand, Ramadan will go by in a breeze!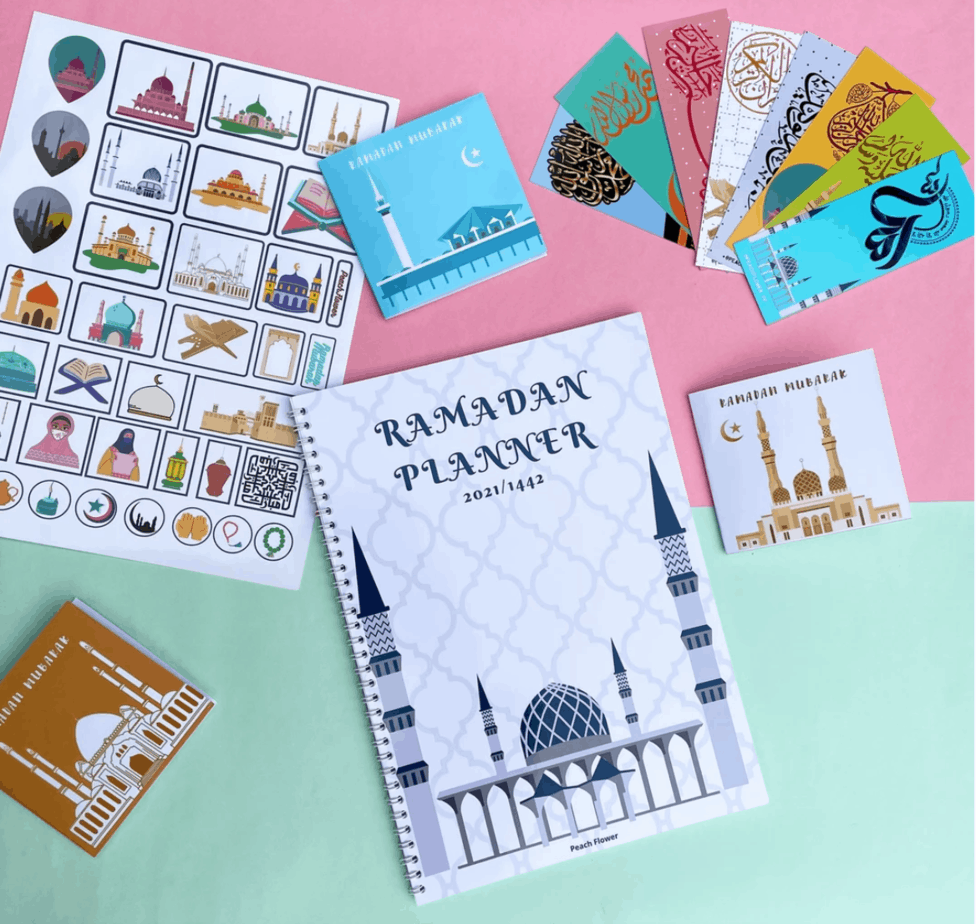 A Delicious Box Of Treats
One of the things many of us have looked forward to in the past years is going out for iftaar with our friends and family. But since we can't do that this year, sending your loved ones a box of yummy treats to celebrate the month will have to do, and YumPrum!'s Treat Box is sure to make anyone's day a million times better! Filled with goodies such as chocolate chip cookies and Nutella brownies, this is something your friend will look forward to all day long.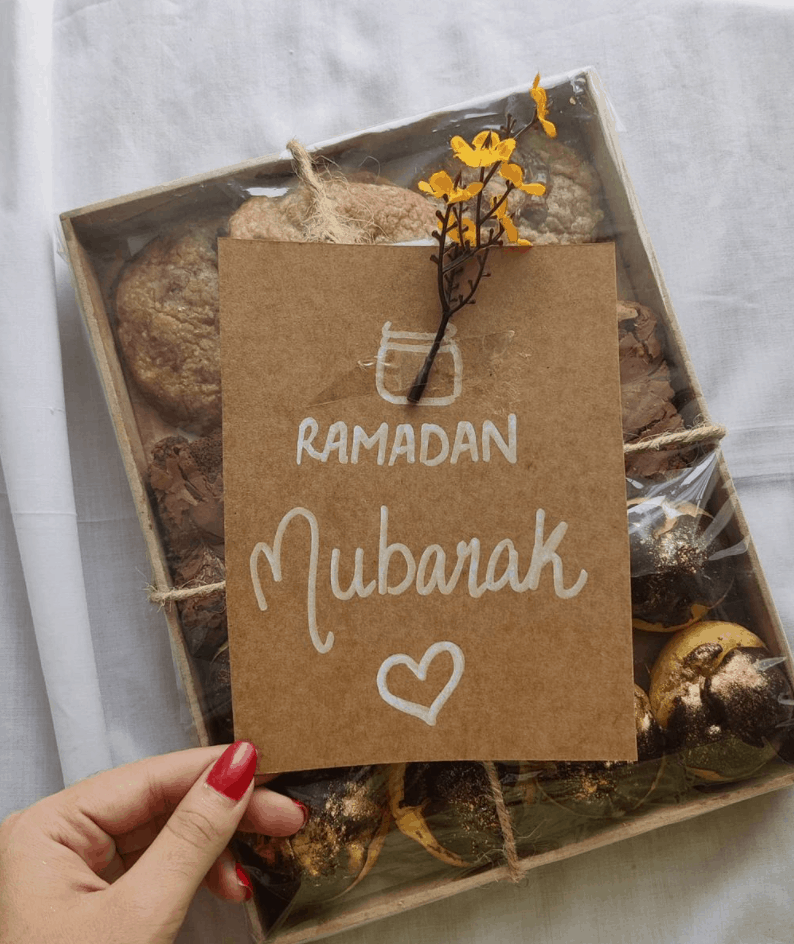 An Elegant Prayer Mat
There's absolutely no denying that nothing can bring the kind of peace prayer can. But in order to make your prayer even better, look no further than this prayer mat from The Linen Company! It will soon become your new favourite; it's comfortable, chic and will make praying to God all the more soothing. This will be a great gift for Ramadan and a lifelong keep.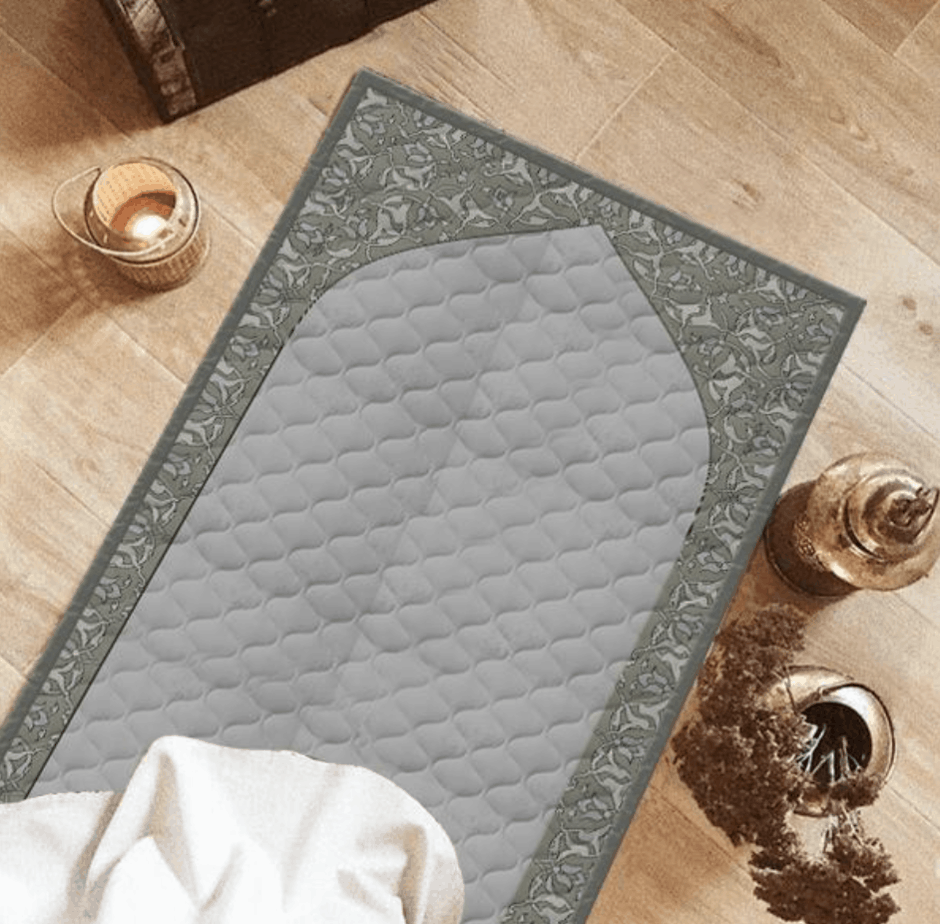 A Fun Prayer Cap
Getting your children in the routine for Ramadan and getting them to pray can be a bit of a struggle. But this fun, lantern-adorned prayer cap from Art Beat Creations will make it a joy for your little ones! They'll love putting this on for their prayers and it'll help them get into the habit of praying as well. It's a win-win!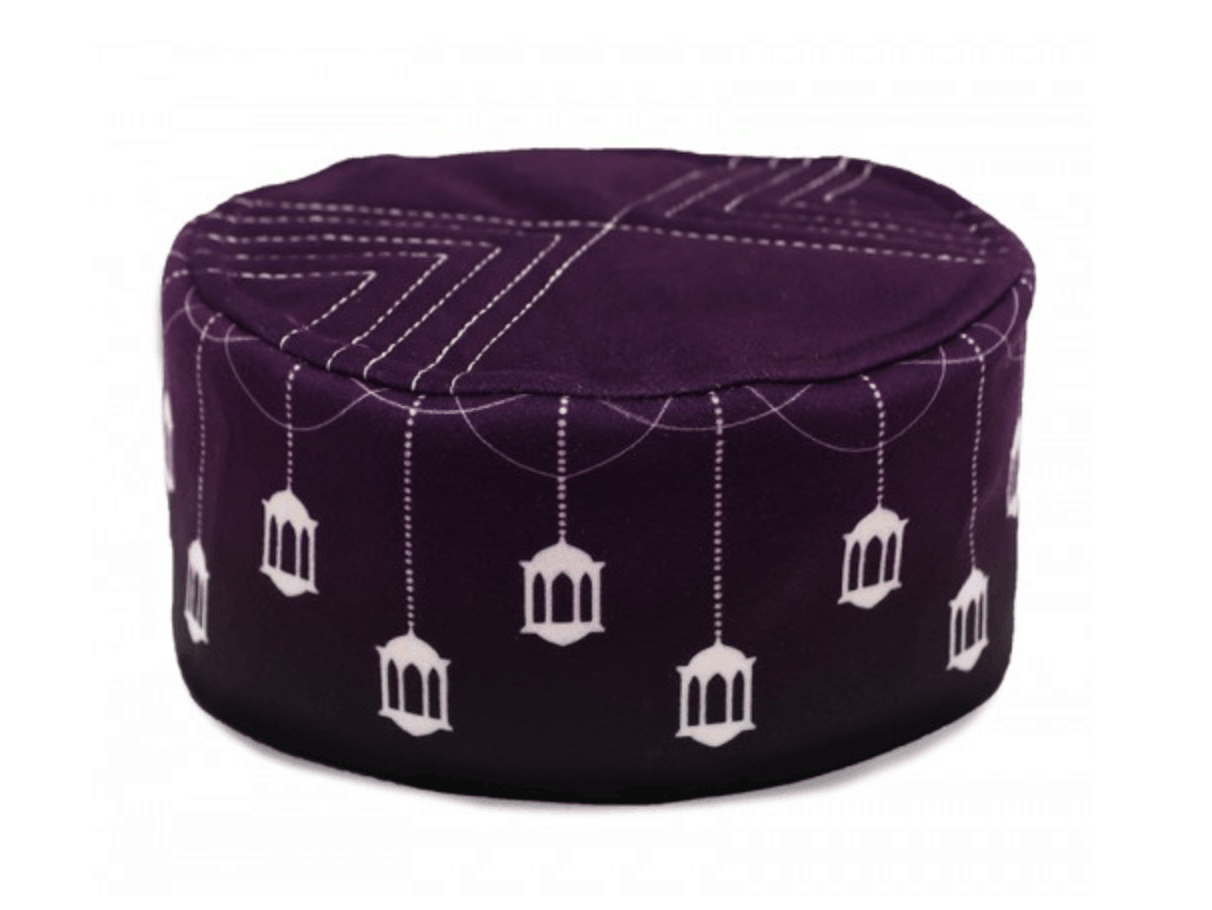 A Sweet Eid Story
Who says Christmas is the only holiday that has to have an iconic character attached to it? Zara Suliman, an author and entrepreneur, is changing that for all Muslim kids with her book, My Grandpa The Eidi Man. The book is about a boy who wonders where his grandpa goes the night before Eid, and it's the perfect gift for anyone with young kids. It's a great way to get children excited about Eid and teach them all about our customs, while still being whimsical and imaginative! Kids are bound to love this!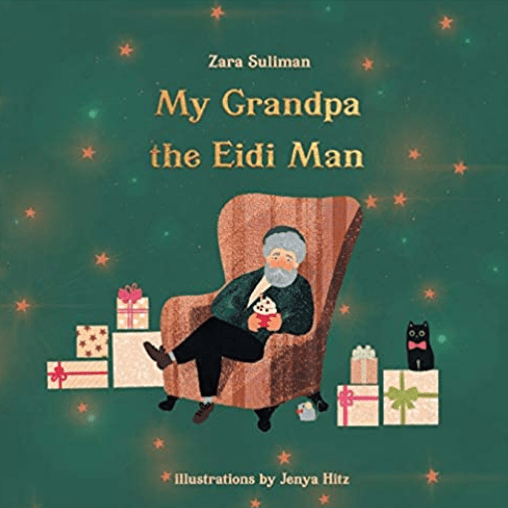 Yummy Sehri Treats
We all have different preferences of what we like to have for sehri. But with this Sehri Basket from Boxed, there's going to be a treat for everyone! It comes with organic honey, almond croissants, waffles and so much more that is bound to keep you satiated and full till iftaar. Trust us, with this box, you'll have everyone's sehri sorted and they'll love you for it!