Pakistan Day is around the corner and there's no better way to show your true pride than by donning festive outfits! Even though we're still in a pandemic, dressing up is the perfect way to celebrate our country. What's even better is that so many great places are having Pakistan Day sales, which just makes the whole experience so much better! Here are our picks of festive outfits you can wear for the occasion.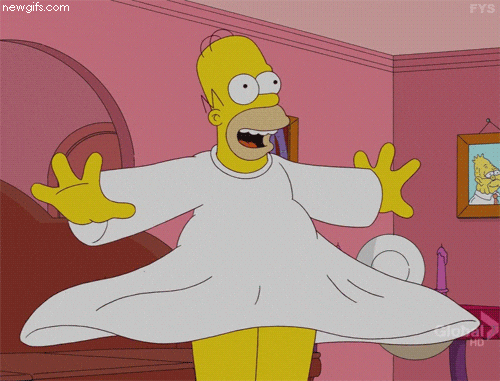 Forest Green
There are so many reasons green is one of our favourite colours. It's in our flag, it comes in a variety of shades and looks good on everyone! This printed green fabric from Al Karam is adorned with red and white motifs, which make it the perfect outfit for the spring time. You can get it stitched in a variety of ways and it'll last you a long time!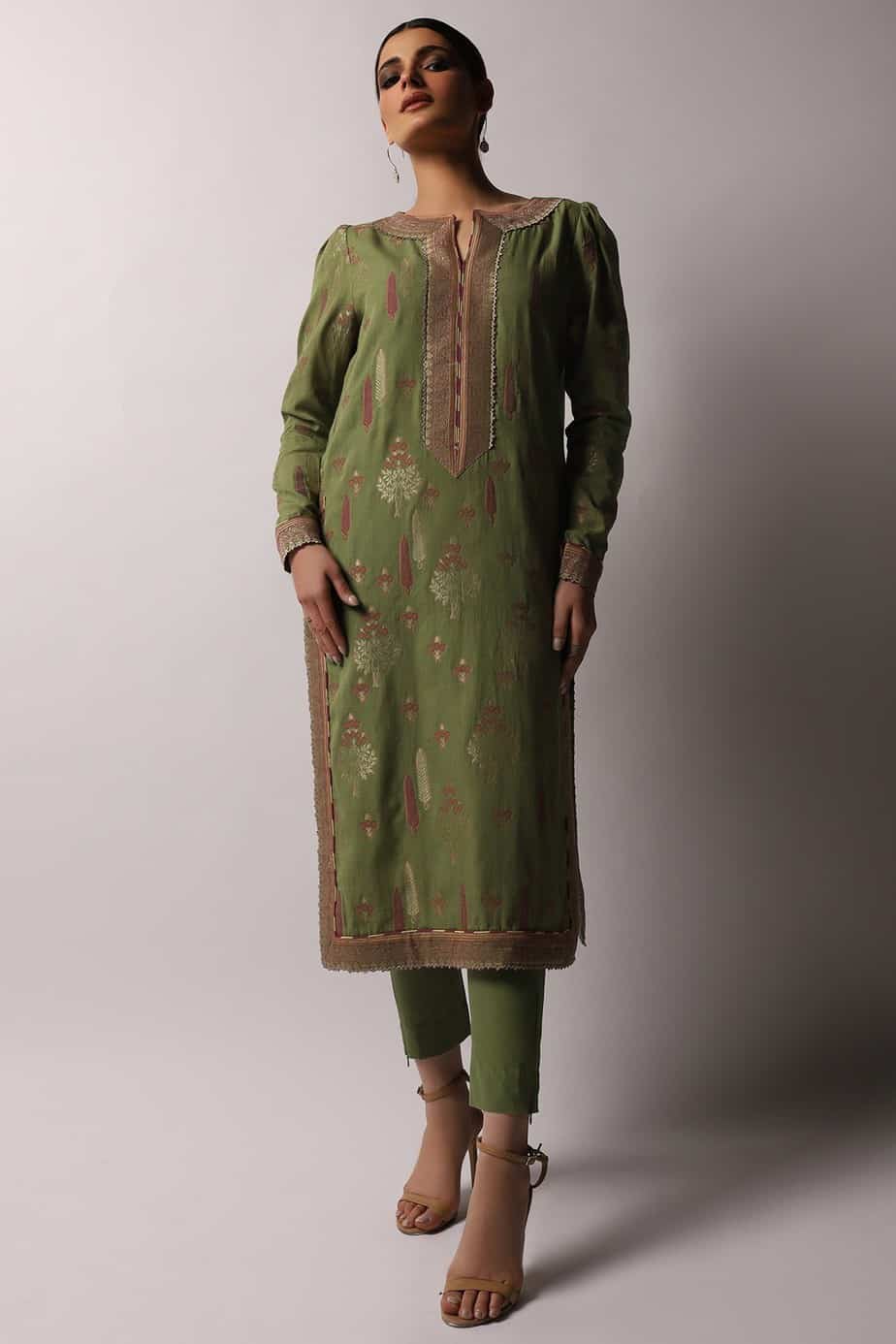 Pure As White
White is one of those colours that should be a staple in every closet! It's perfect for everyone occasion, especially Pakistan Day. Represent the white in our flag with this self-print kurta from Khaadi! It'll be a breeze to style – just add a touch of green with some khussas and jhumkis and you're all set. Besides, no one ever really needs a reason to buy a white kurta, do they?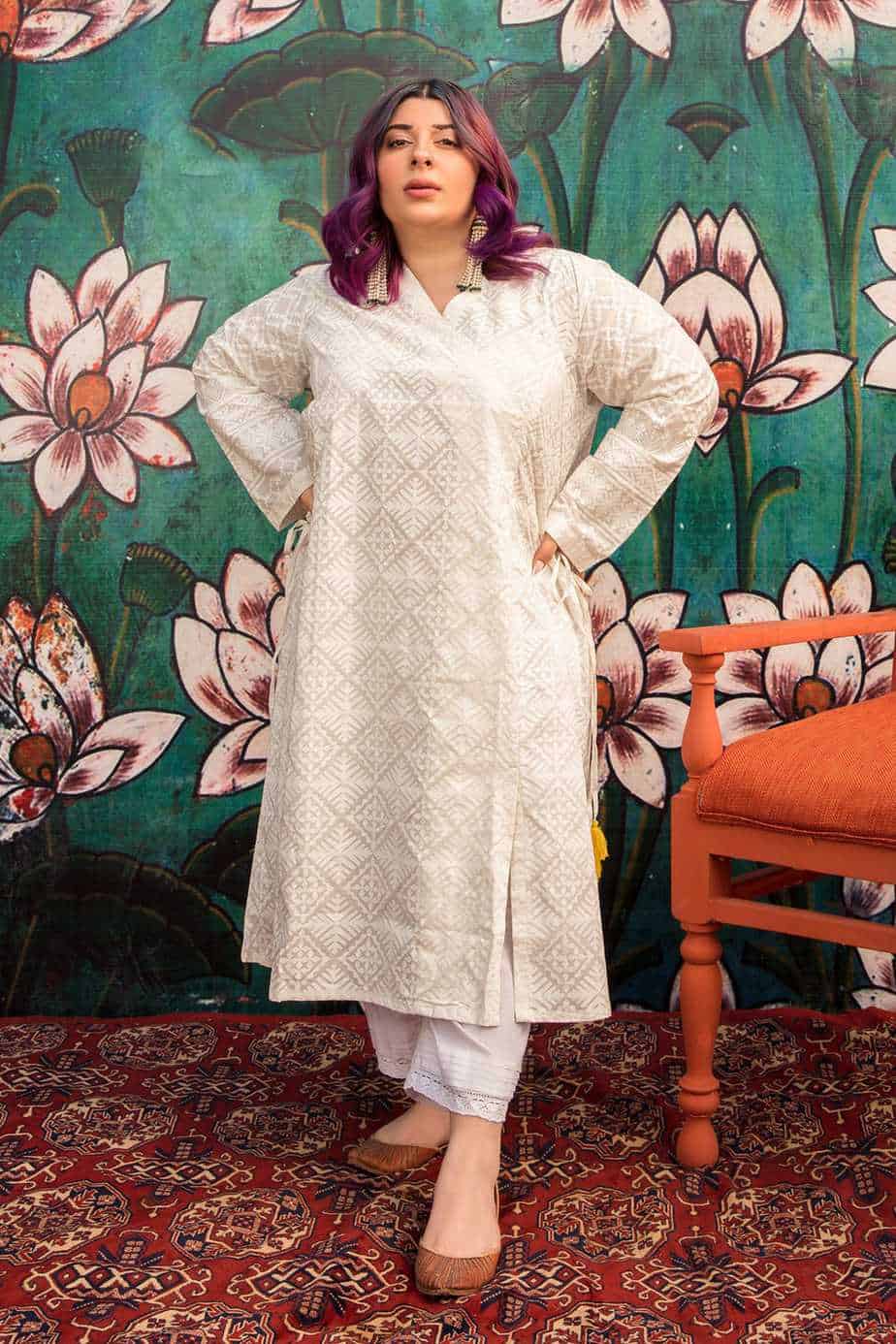 Lime In The Coconut
If you're celebrating Pakistan Day with a bit more gusto and looking for something dressier, look no further! This gorgeous beige and green outfit from Sana Safinaz is made for just that occasion. It features beautiful embroidery inspired by South Asian architecture and has just the right amount of colour without being too OTT! The printed dupatta and lace detailing take this must have to the next level.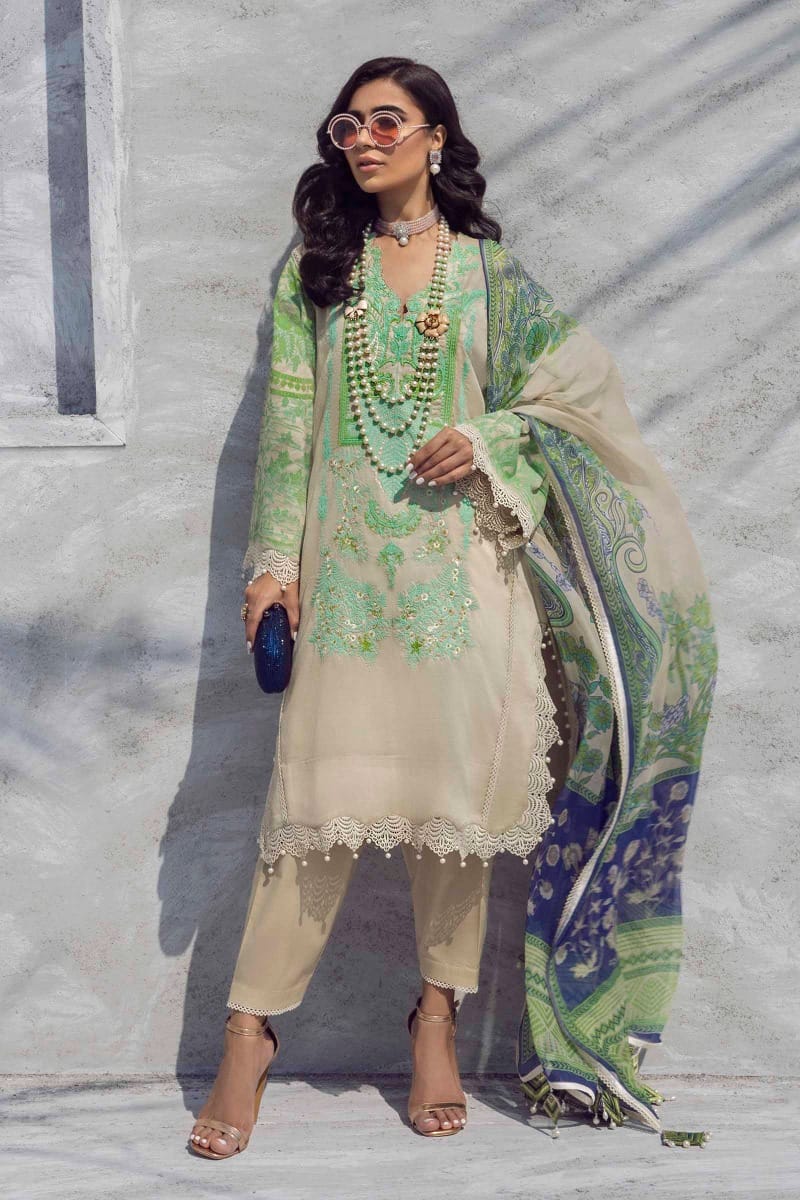 Sari Not Sorry
Whoever said a sari isn't part of our traditional dress is severely mistaken! Sari's are an integral part of our culture and we definitely want to see more of them in our closets. This green and white sari from Generation is the perfect way to start building your own sari collection. The colours make it perfect for the occasion but it's also versatile enough to be worn literally any other day. The checkered fabric gives it an old-school vibe that we're obsessed with and have to have!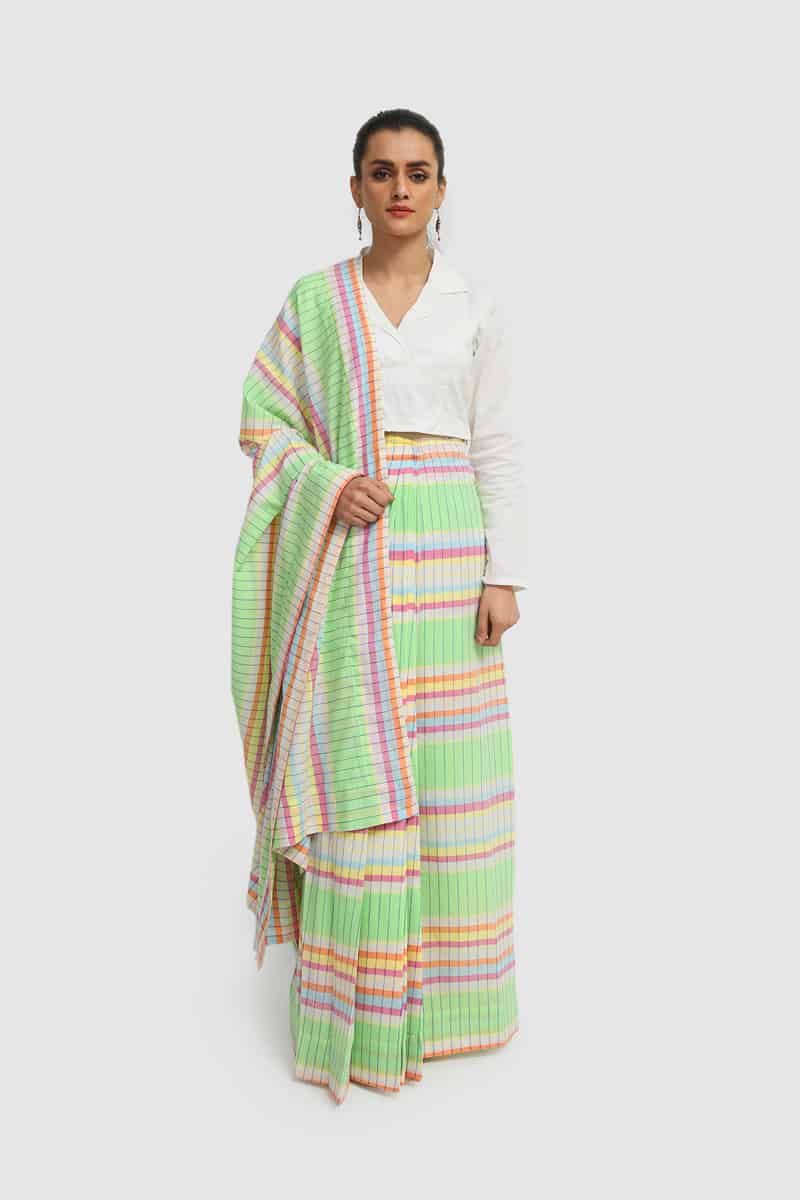 Teal Time
We absolutely love how older fashion trends have made a comeback. Case in point – chunri! Our love for chunri deserves to be showcased outside the wedding season and that's why this teal chunri outfit from Ideas Pret is on our list. The print is to die for and we can already imagine wearing this with a shalwar and some silver kohlapuris! This is one trend you have to hop back on.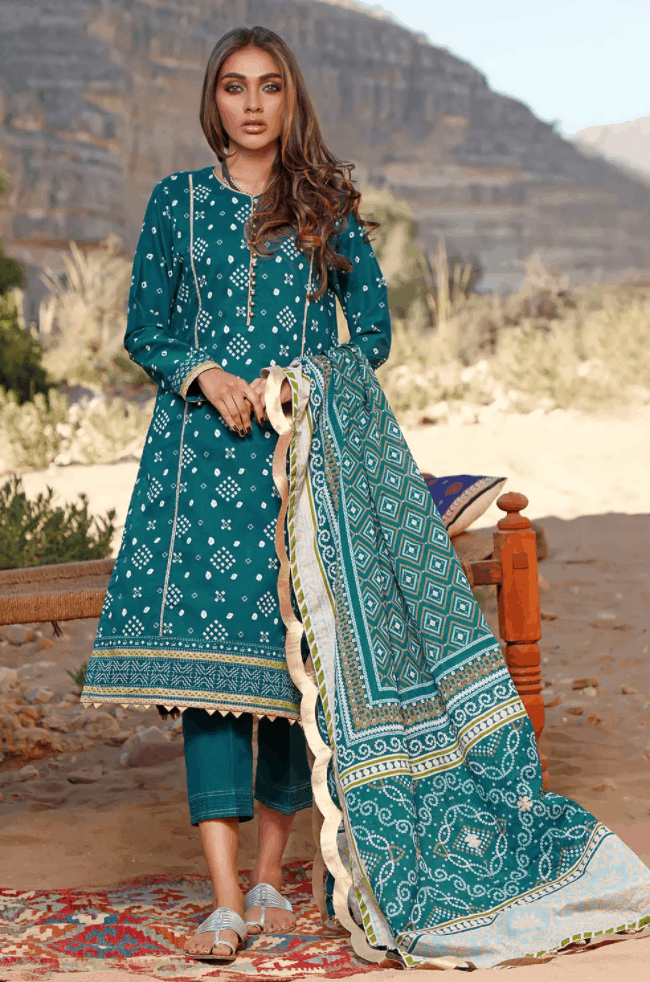 Sage Rage
Zara Shahjahan, in our opinion, perfectly embodies traditional Pakistani clothes. And this beautiful pale green shalwar kameez is no exception! It's the perfect thing to wear for when you want to be comfortable and chic for Pakistan Day. Whether you're lounging around at home or having a mehfil with some close friends to celebrate, this look is the perfect one!