Brace yourself, Valentine's Day is just a week away! And with the dreadful year most of us have had, we all deserve some extra love this time round. If you ask us, Valentine's Day isn't just for your SO. This is a day to celebrate all your loved ones – your family, your partner and your friends! But if you're scrambling to get some last minute presents for the special people in your life, fret not. We have the ultimate Valentine's Day gift guide right here – you're welcome!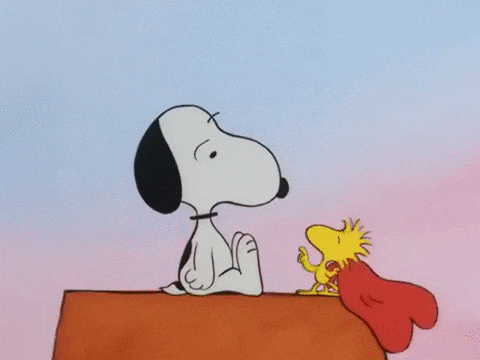 A Spotify Plaque
Songs have the ability to instantly spark a memory and instantly transport you. Whether it's the anthem of your friendship with your bestie or a song that you and your SO love, every song has a meaning! To commemorate that special song, get your loved one this Spotify plaque from Your Gift Shop. They'll print your song on glass and even customise the image. Whoever you get this for will be singing praises for you!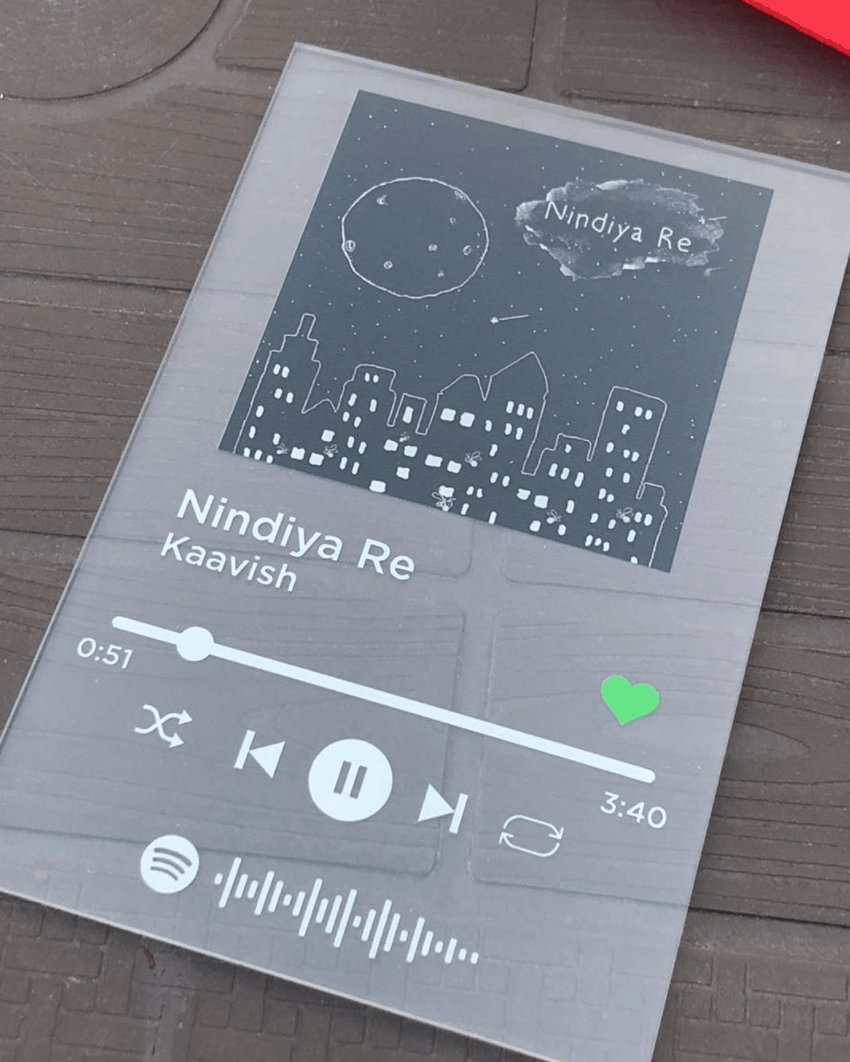 Elegant Chikankari Suit
Chikankari is one of those fabrics that is effortlessly cool and elegant. In our opinion, every one should have a classic white chikankari suit. So what better V-Day gift for your mom than this beautiful suit from Nada Tai! We love the intricate details and minimal look of this piece and it'll definitely be a guaranteed hit.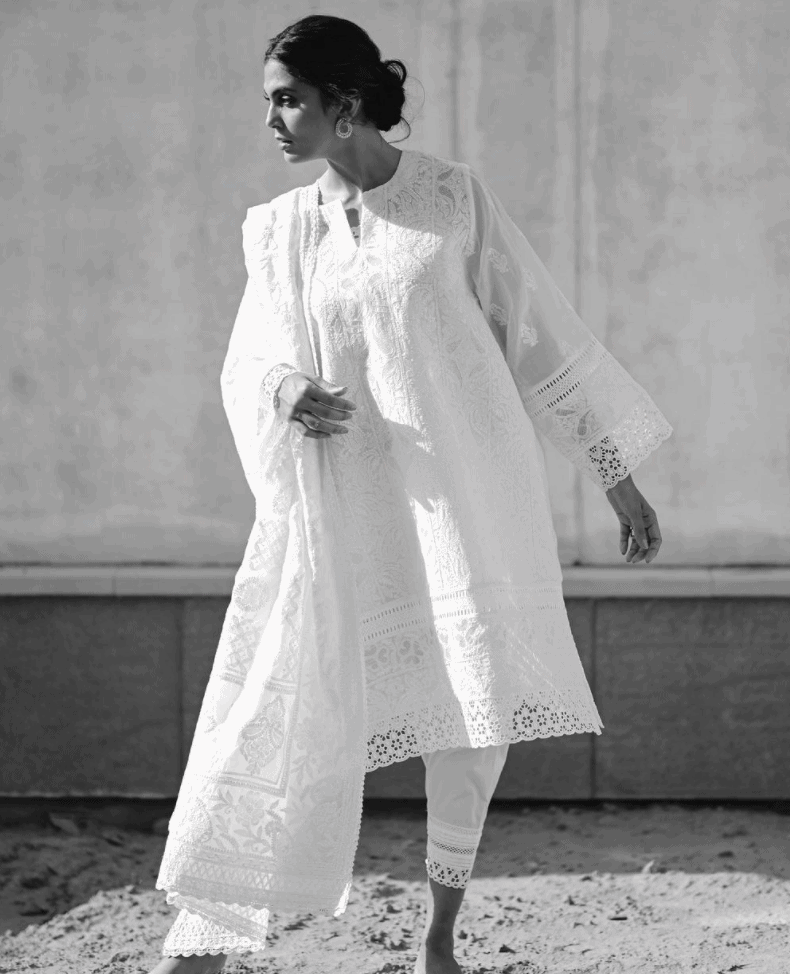 Minimalist Lamp Planter
If there's someone in your life who has a green thumb, this is the perfect gift for them! This indoor planter and lamp from Maskan is a great accent for any plant lover and will always shed light on them. And the wooden frame gives it a really unique and minimalist look that everyone will love!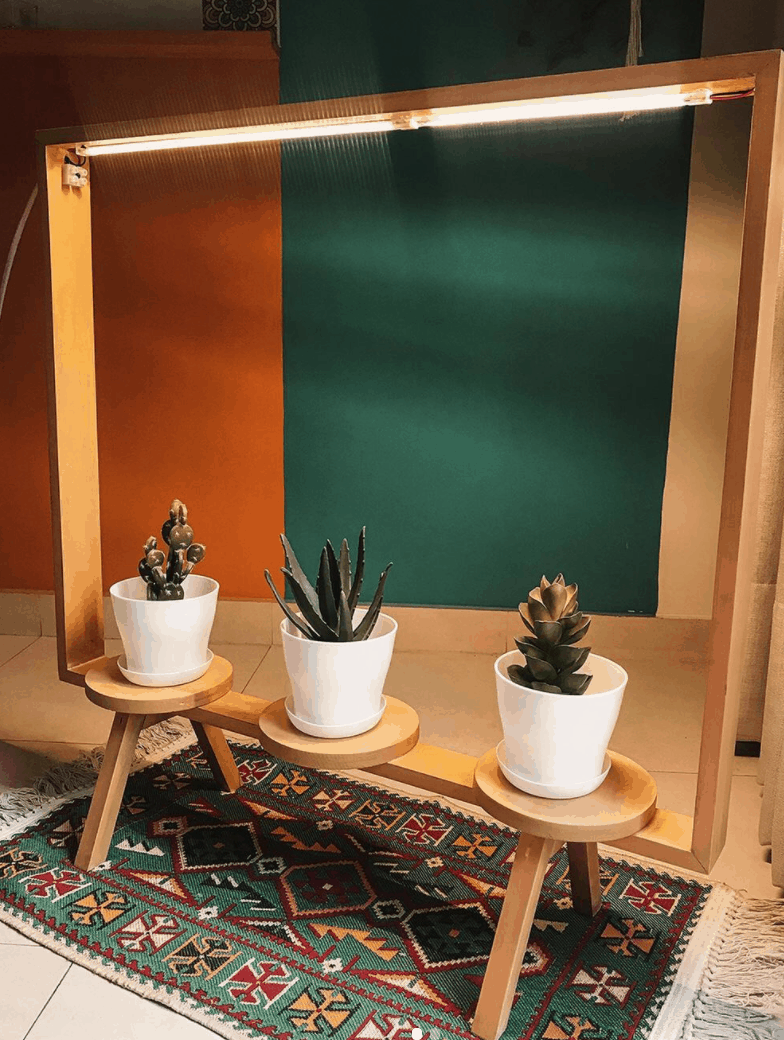 Exquisite Earrings
When you think of Valentine's Day gifts, jewellery is the first that comes to mind and with good reason. Take these gorgeous earrings from Loupe – who wouldn't love them? They're perfect for everyday wear but can also be brought our for a special dinner date. Trust us, the woman in your life will love these!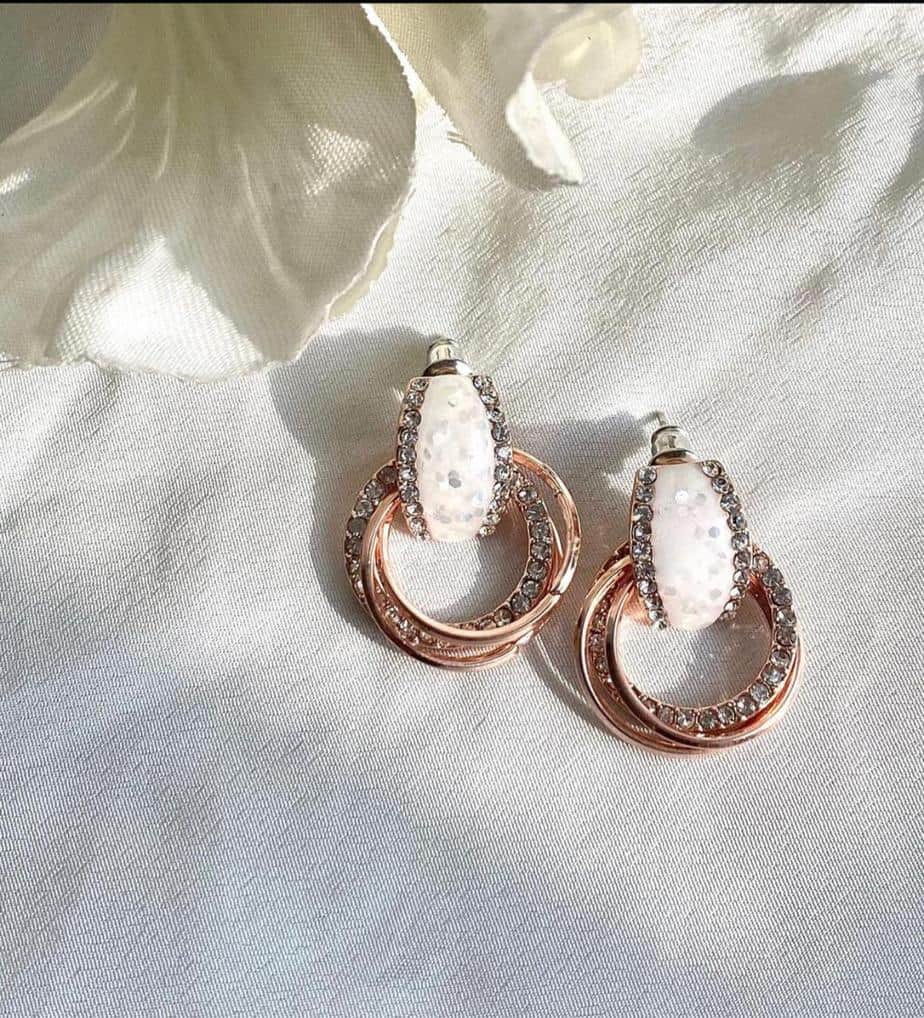 A Luxe Velvet Shawl
In our honest opinion, one can never have too many shawls! Yes, winter is fleeting in Pakistan, but you still need as many shawls as you can have. And embroidered shawls, like this beautiful velvet one from Ammara Khan, are all the rage these days! This will make the perfect gift for your mom or mother-in-law. Not only is it gorgeous, it can also be styled so many ways. This is one for the books!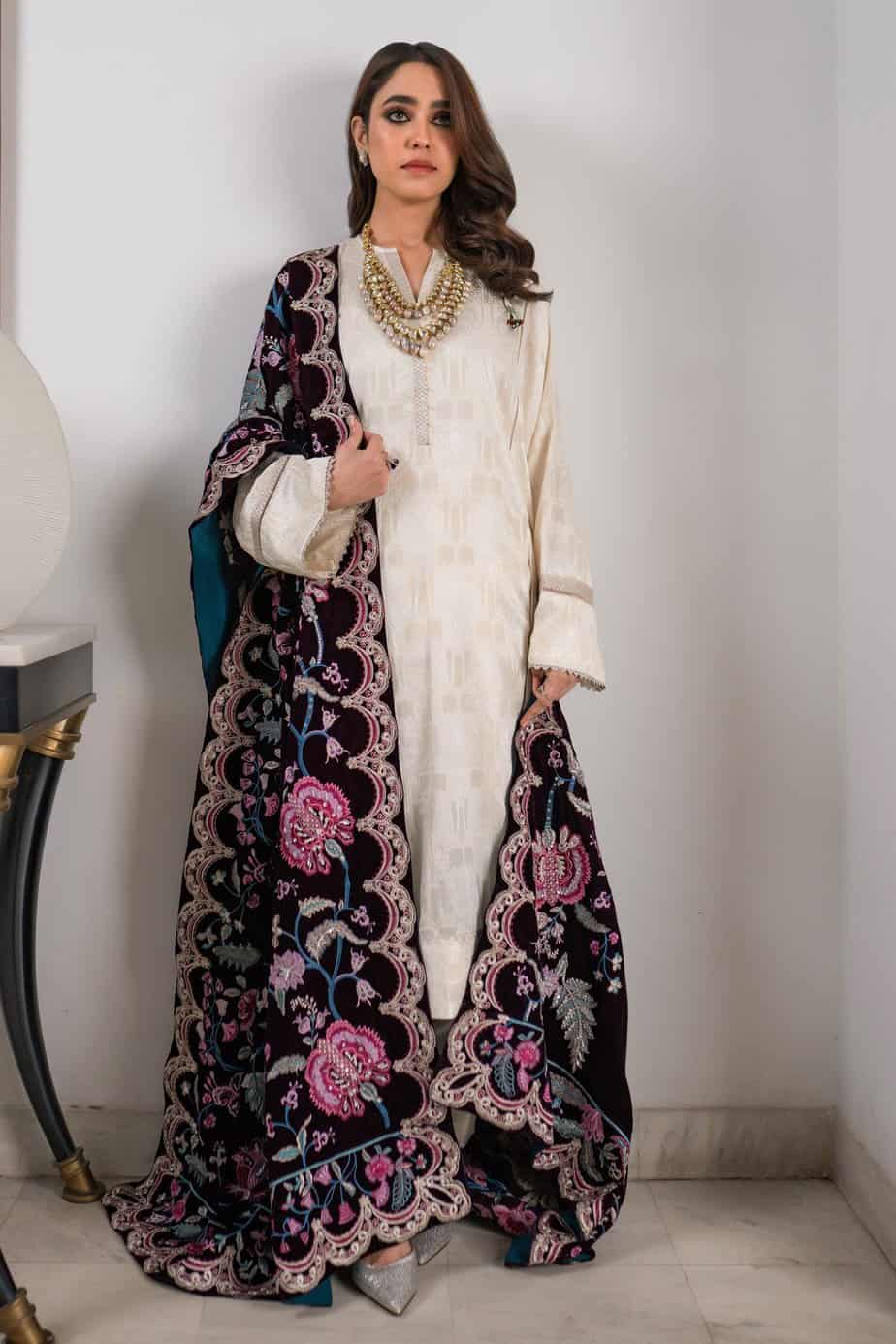 Skincare For Him
We're sick of outdated notions that say men can't indulge in some good skincare products. Taking care of your skin is universal! This charcoal face mask from Dari Mooch is perfect for your man and will do wonders to his skin. And the best part – he can now join in your skincare moments. A couple that takes care of their skin together, stays together!
A Couple's Star Chart
While we love all kinds of gifts, the ones that make us happiest are those that have a lot of meaning behind them, just like this star chart from Mozter. This is perfect for the couple who's love is literally written in the stars! A constellation chart of a date of your choice is the perfect way to make someone's day.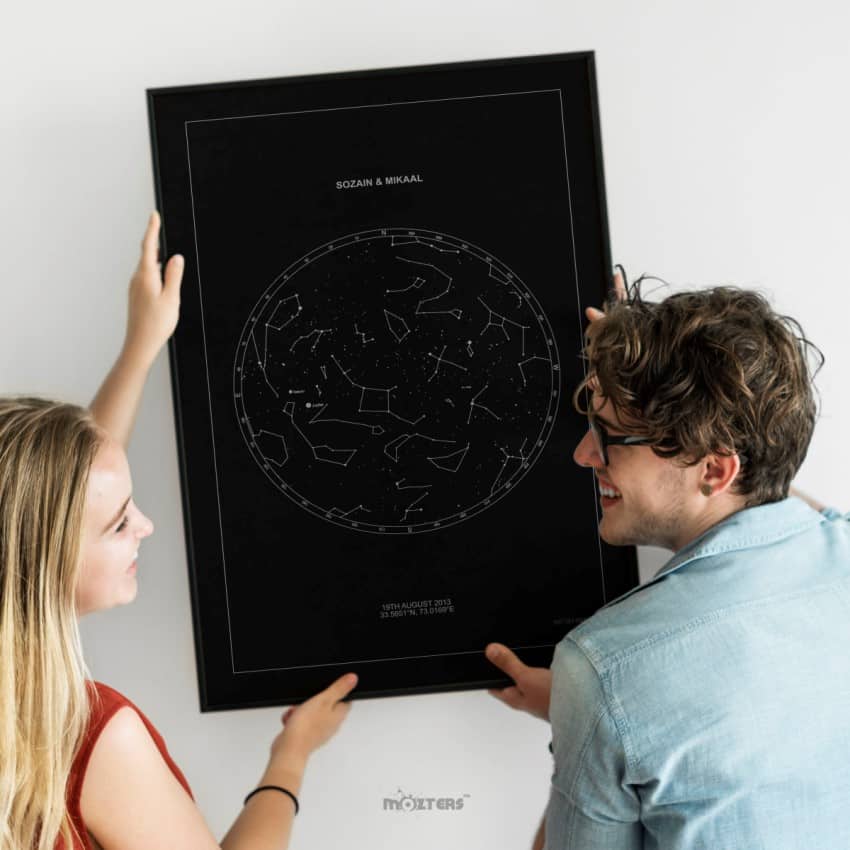 Hand-Woven Blanket
The perfect gift is one that makes an impact, and not just on the receiver. This beautifully hand-woven blanket, available at KEKF, is made by an underprivileged woman in Thar who learnt the skill to support her family. It's a traditional ralli quilt, that uses appliqué and patchwork techniques traditional to Sindh and Balochistan. Getting this for your loved ones won't just make their house bright, it'll also help support a family in need. A beautiful gift and some warm, fuzzy feelings from doing a good deed are the perfect combination!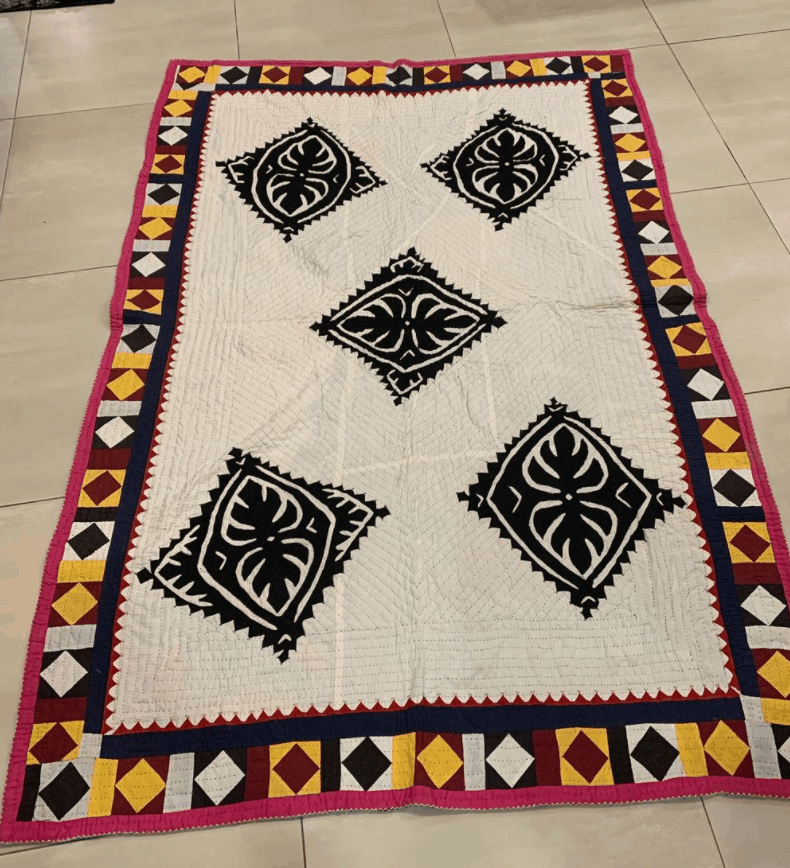 A Dainty Ring
It's true what they say, jewellery truly is the way to a woman's heart! And when it's something as beautiful as this intricate ring from Aura, your SO will fall in love with you all over again! It's perfect for everyday wear and will be a constant reminder of your love. After all, that's what gifts are for!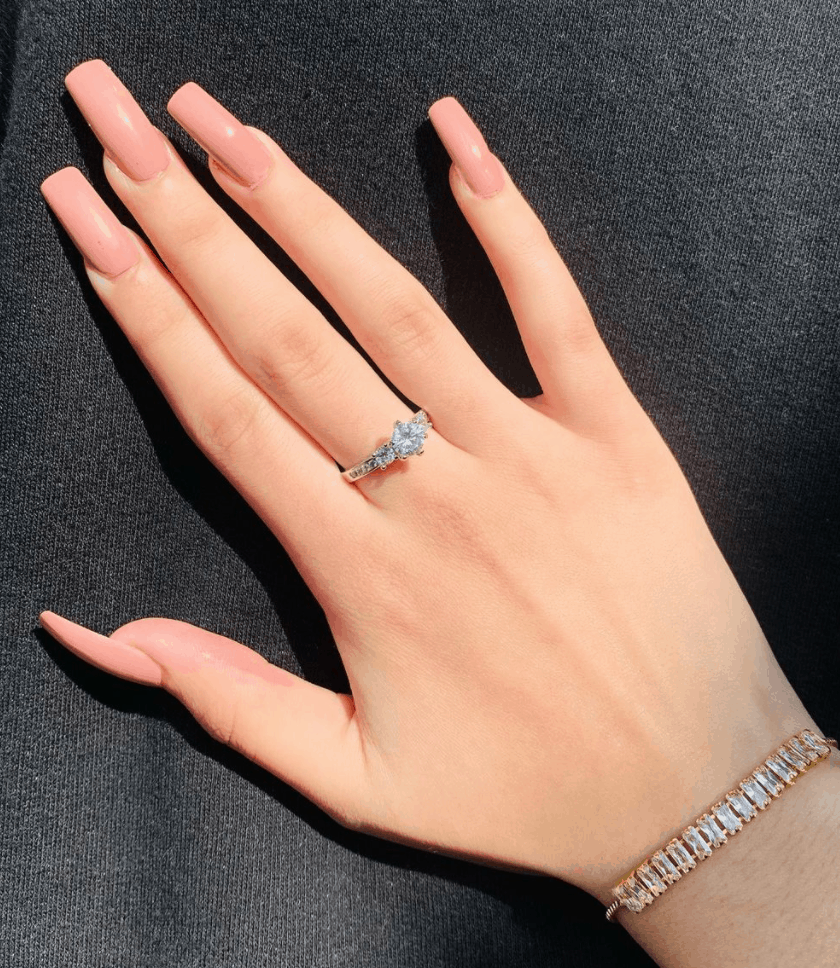 A Silk Scarf
If there's a dapper man in your life, this gift is definitely a must-have. This beautiful printed scarf from Mirage Design is a great way to add a pop of colour to a monochrome suit. Plus, it's super luxurious because it's silk and will definitely become a staple in your man's closet!