We believe that businesses should be supported, encouraged and celebrated. That's why every month, we are going to choose a business that we feel deserves the limelight. Keep reading to find out more about the startup for this month and the innovators behind it – let's all lift each other up: 
TrashIt is an organisation that is striving towards a greener, healthier and more eco-friendly future. One of the their goals is to take organic waste and make premium compost from it for healthier soil. Since their formation in 2017, they have processed over 115,000 Kgs of organic waste into compost and also started additional services such as book a maali, bhajitable workshops and their own product line. They are working towards a better future and it's a woman at the head of it – Anusha Fatima. Scroll down to read our interview with her and find out more about the company and the thoughts of the team behind it: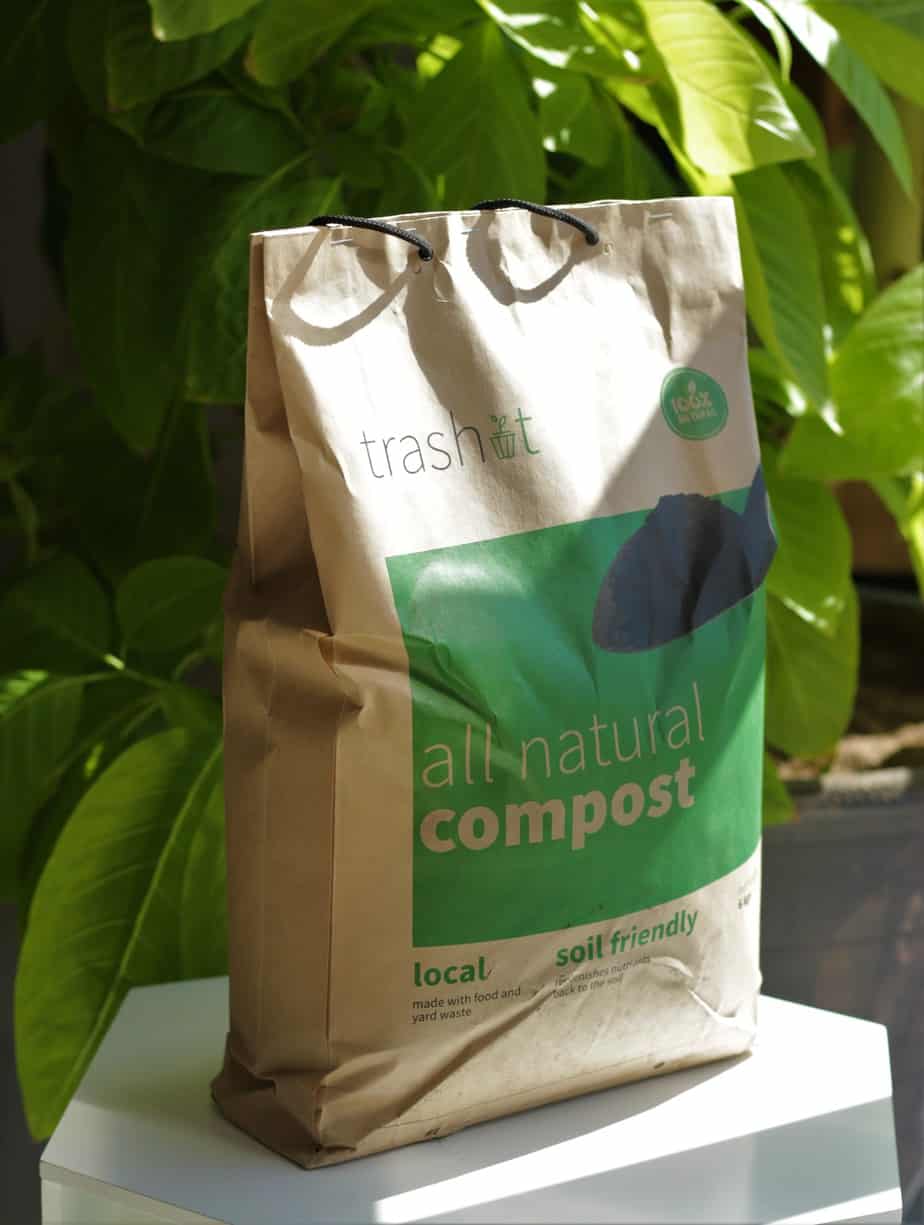 How would you summarise your business ethos?
TrashIt promotes a sustainable zero waste lifestyle by offering high quality compost made from organic waste, eco-friendly products to ditch plastic, book a maali service to make any space a green space, and educational workshops on home gardening and composting.
Why do you think individual change at home is so important?
We encourage people to take responsibility for their way of living, and being conscious consumers. Everything we do in our daily life is a choice we are making. We as consumers have power to question brands on their choice of packaging. 
Like we often quote, "We don't need a handful of people doing zero waste perfectly. We need millions of people doing it imperfectly" (Anne Marie Bonneau)
Can you talk us through how your work is unique in its speedy compost development? How did you formulate the ability for this to happen?
TrashIt makes compost the natural way without any chemical additives. We ensure to use source segregated organic waste to produce high quality natural compost. The input waste is of a wide variety with the right balance of green and brown matter making the end compost nutrient rich.
TrashIts composting facility is located in Surjani Town and we have already diverted more than 180,000kg's of organic waste from landfill since 2019.
Tell us a bit about your frequent workshops at farms and other locations. What do you hope to achieve through them?
TrashIt works on building sustainable communities through hosting workshops with experts. These workshops cover gardening for beginners, composting, zero waste living and much more. We aim to inspire and empower people to be more eco-conscious in their everyday life. We love bringing like minded people together who then further advocate our cause!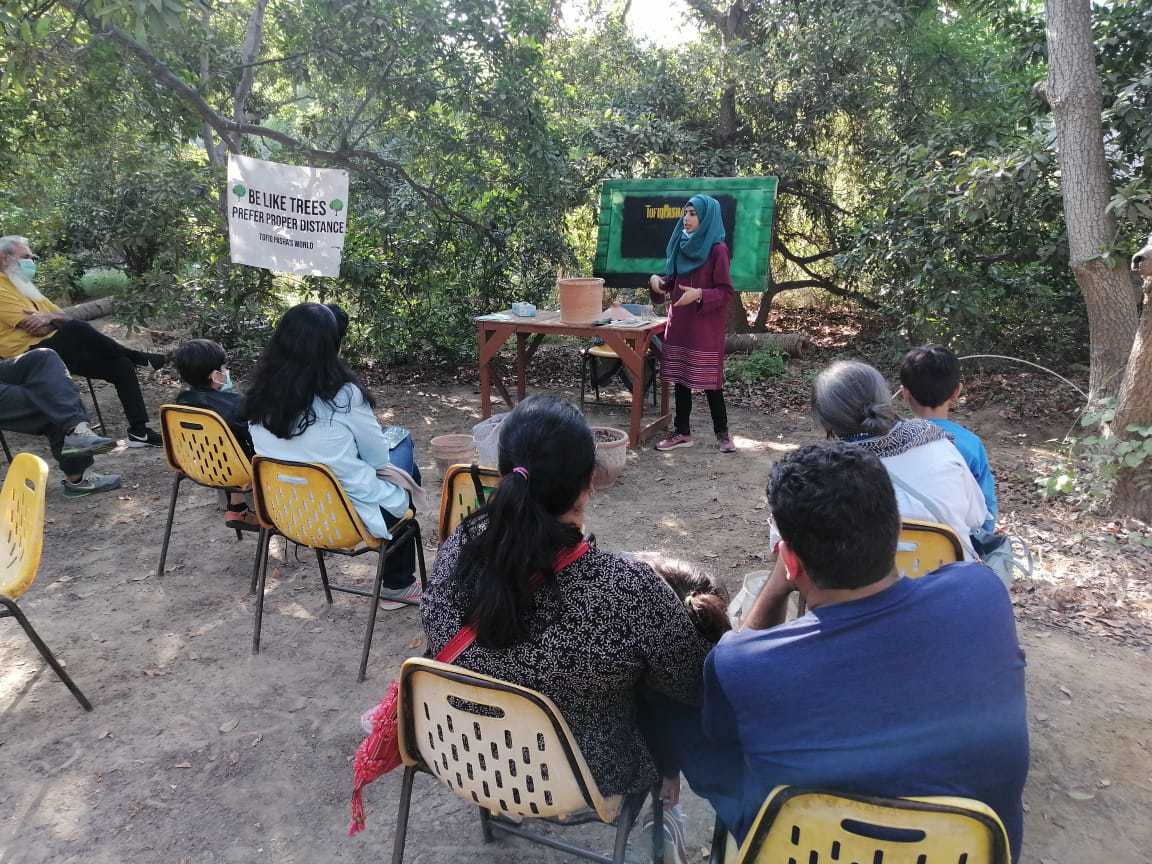 You have talked about the importance of using cloth pads on periods, and the comfort they can also bring along with sustainability. What are some other ways we can adopt a eco-friendlier lifestyle?
Being eco friendly can sometimes look like it will take a lot of effort, but it's about taking small steps. Make sure to love yourself a little more when you get it right. Here are some simple tips:  
Carrying your own reusable essentials with you like a classy tote bag, and a reusable water bottle,

Skipping the plastic straw, 

Saying no to buying more than what you need,

Reusing old clothes 

Shop mindfully
What fundraisers can we actively take part in?
We are currently planning to build compost heaps in all parks within Karachi with the help of the Department of Parks and Horticulture, and Tofiq Pasha's World. The first one being at frere hall where we also hosted a public workshop on Composting. We would love the support to replicate this arrangement quickly to all parks in Karachi. 
If you would like to volunteer with us and be our brand ambassador, please feel free to reach out to trashitpk@gmail.com.
Tell us a bit about your sustainable home product selections, such as your bamboo toothbrushes or natural deodorants.
TrashIt's eco-store offers a variety of simple swaps for one to live a more sustainable life. We want our customers to be able to get good quality products with a clear eco conscience.Did you know that every toothbrush you have used in your life is still on this planet!! Bamboo toothbrush is a quick swap which is 85% compostable.
In our self-care product range, we have introduced natural deodorants, shampoo bars, soap bars, and dental powders. All these products are handmade with natural ingredients (yes no synthetic element at all), and are packaged in an eco-friendly packaging (bonus: no waste). 
There is a lot more. You can browse our range of products at www.trashit.pk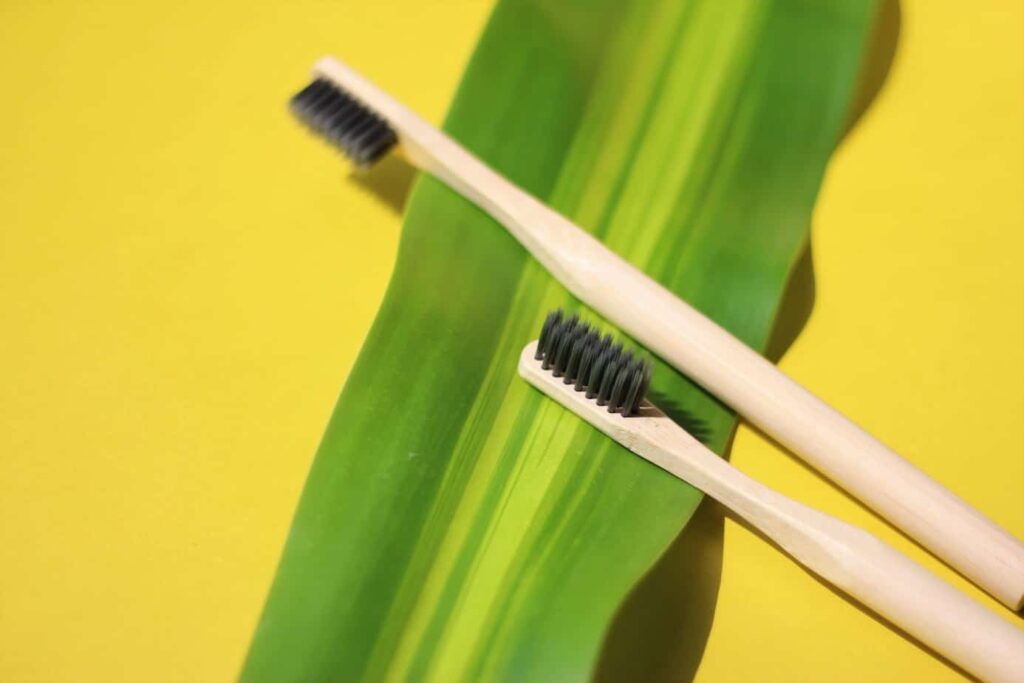 What other services do you provide for your audience?
TrashIt offers a professional gardening service called 'Book a Maali' to make any space a green space. We offer a one-time consultation visit of our expert gardening supervisor for inspection and guidance, monthly Maali package for proper and regular garden care, and we can also assist with arranging resources for any gardening task you may require.
How can we support the waste problem through the help of Trashit?
Three simple things anyone can do:
1. Compost your organic waste! You would be surprised by how much waste it would minimise. Check out TrashIt's eco khamba – a home composting unit to get started.
2.  Support us by buying from TrashIt eco-store and helping us sustain our little venture
3. Share about the waste problem, and the work we do so that we can harness meaningful partnership and take some bold steps.
We facilitate communities by hosting composting workshops. If you would really like to support us, reach out and let's work together to make your neighbourhood more sustainable.
What are some of the challenges you've faced and overcome in this journey?
When we first started, most people didn't know about composting at all, and talking about zero waste lifestyle sounded absurd to many. These questions were even raised by our own family members at first. We had to work on creating awareness at a massive level to get people interested in this domain and we feel we have done fairly well. 
It has been a journey of 3 years now. We are evolving and improving constantly!  We came across many hurdles but Alhumdulillah, we overcame them and kept moving! Thanks to our supporters, mentors and of course the awesome team TrashIt. 
What are your hopes for the future of this amazing company?
TrashIt will continue to offer premium quality compost made from organic waste, and  be the go to one stop platform for a green and natural lifestyle. 
We also anticipate to expand our compost making operations and Book a Maali service to other cities in Pakistan.
Help us improve our service by filling this survey and get a surprise discount code:  https://forms.gle/SFGjZ7sJQWTc7kGEA