In 2016, the number of people estimated to be suffering from mental health issues like depression and anxiety amounted to roughly 1.1 billion. Since then, numbers have likely continued to rise. Moreover, studies have also shown women especially on average are a) more likely to suffer from mental health issues, and b) less likely to talk about them. The taboo in Pakistan surrounding depression and anxiety disorders only serve to aggravate the individuals suffering even more. For the women who cannot seek out full time therapy, we've enlisted the help of a trained therapist. You sent us in your questions – here are the answers!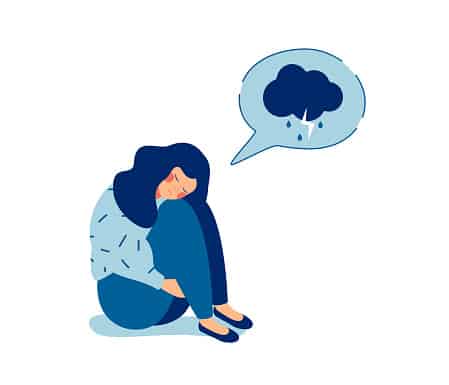 "I am 31 and the youngest. I lost my father before I turned 19 and inherited a business in massive crises which was previously an award-winning company. Soon after my father's death, my only brother (born after 3 sisters) was diagnosed with bipolar disorder. My mother has been a patient of depression for many years.
Right after I graduated, I had to take over the family business. It took me 6-7 years and I was able to turn around the business and also pull my family out of the crises. This of course took a toll on me as I was only 20 and suddenly had to face some crazy negotiations with the bankers, lawyers, regulatory authorities etc. After tending to most of my responsibilities, I wanted to pursue my masters and got in as an executive MBA in the best business school in the world.
Given the orthodox mindset of my family and the society we live in, the marriage and the rishta talk started some 12 years ago and is still ongoing with a couple of forced engagements that I broke 5 years ago. Now, I am desperately waiting on my visa so I can relocate because my mother has told me a few times to leave the house if I'm not willing to get married. Given her weak decision making and my brother's influence, she keeps changing her decisions and expects me to follow suit. Recently she told me not to go and just come to Karachi after giving my exams (which I don't plan to do of course).
Now this lockdown during the pandemic and this wait for the visa is taking a huge toll on me. Additionally, everyone is out there trying to find the perfect match for me to stop me from going. I have genuinely been super busy tending to everyone all these years without paying heed to my own worries, which I always ended up compartmentalising. This habit of setting aside my problems to tend to others is really getting too much for my mental health and I just can't take it anymore. I have many other worries of my own – my fee being my biggest issue, yet no one in my family thinks my issue is really an issue. I really want to know how to get through this phase without losing my sanity."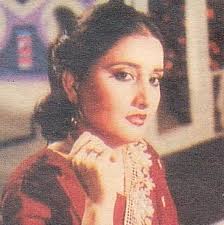 Shahrukh's Response
Dear Anon,
I can only imagine the kind of pressure you've been under in the last few years, and that too from such a young age! It sounds like you've really been looking out for everyone around you, almost as if you had to take on the role of an adult far sooner than you were meant to, and in doing so, as you said, you ended up compartmentalizing your own needs. Sometimes when we're used to putting the needs of others before our own, we usually dismiss ourselves and tend to others – and this is pretty common in a place like Pakistan, where the needs of others outweigh the needs of the self. There's a great deal of stigma attached to putting one's needs first – it's usually seen as "selfish", and that one, single word can trigger a great deal of shame for some people. The truth is, as a human being, it's natural to look out for yourself, and do what's best for you. At the end, you may even look after someone to avoid feelings of guilt and shame, or you may do it because it feels good. So, do we ever act in accordance to the true meaning of altruism? – I won't get into this debate – the point I'm trying to make is that it is okay to look after yourself, because really, that's all you have been doing up until this point. Now it's time to let go of the shame and guilt attached to it.  So, the question now becomes, how can one begin to put their needs first?
It's A Process…
Breaking any kind of pattern within ourselves takes time, work and some patience and kindness towards the self. Our minds and bodies have been wired and conditioned overtime, and we are taught to live by certain values and beliefs. Teaching ourselves to unlearn old ways of thinking and replacing them with new ones can take time, and will need reinforcement. Here are some things you can do to start off the process:
Learn to take care of yourself, even when you're taking care of others: I know that it is not easy to simply step away from your family completely. That being said, you can choose to look after yourself in small ways – whether it's exercising, journaling, cooking, meditation, doing anything that you would find soothing and relaxing.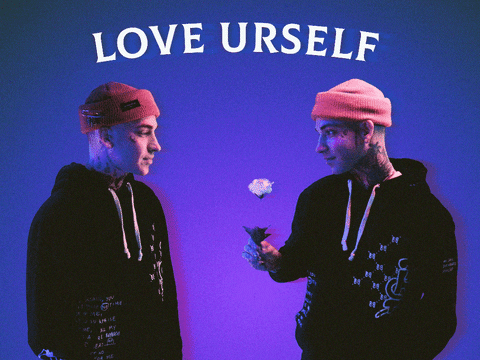 You are NOT responsible for other people's emotions and reactions

: This is a lesson that I recently learnt myself. When we take on the role of a rescuer or permanent care taker, we often take it upon ourselves to make sure that others are okay, and that they're happy. The hard truth is that when it comes to others, there's very little we can do about how they feel and how they respond to us. So, take a load off your shoulders and remind yourself that there is only so much you can do on your part for someone else, regardless of your relationship and how close you are. 

Boundaries

: Begin to prioritise yourself by setting boundaries with others around you. This can be challenging, so start with the smaller ones, and move on to the bigger ones over time and at your own pace.

Talk to a Therapist

: Therapy is a space for us to explore ourselves in a non-judgemental space. As you begin to make conscious changes in your life, it might be helpful to have a place where you can talk about your experience and emotions safely, and perhaps even track progress and come up with more solutions and ways to help you cope with whatever is happening. 

You need to look out for yourself in order to really help others

: If you've been on an airplane, you may remember the safety procedures. The one that I think about the most is when they tell you to place an oxygen mask on yourself before helping anyone else. In the same way, help yourself before you help someone else. The more you tend to yourself, the more you will be able to help those around you. 
Anon, you have been a caretaker and a rescuer for the better part of your life, and it really sounds like you took the weight of the world on your shoulders. Perhaps it's time to put that weight down and look after yourself and your needs now. You are allowed to be selfish. You are allowed to put yourself first. I hope that you were able to get the answers you were looking for in this article. I wish you all the best on your journey towards healing. Take care and stay in your power!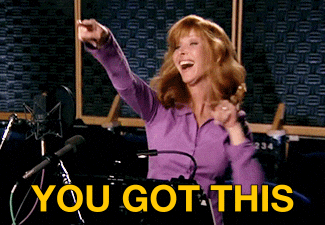 The above article is written by Shahrukh Shahbaz Malik who is trained in humanistic integrative counselling at CPDD in the UK and currently has her own private practice in Karachi. The views expressed in this article are those of one expert. They do not necessarily represent the views of Mashion, nor do they represent the complete picture of the topic at hand. This article is for informational purposes only and is not a substitute for medical diagnosis or treatment.