Our fabrics, our materials, our styling and our accessories – the attempts to imitate classic creations rooted in South Asian history are grossly underestimated. Today I'm exploring the rise of what is now becoming a trademark of historical development in the business of fashion: clothes that are modest, desi and modern. I have lived in London my whole life, with frequent visits to Pakistan that are often filled with excessive shopping trips. This has caused me to make an interesting observation – the rise of a new desi modernisation in fashion, one that is in many ways tied to modesty.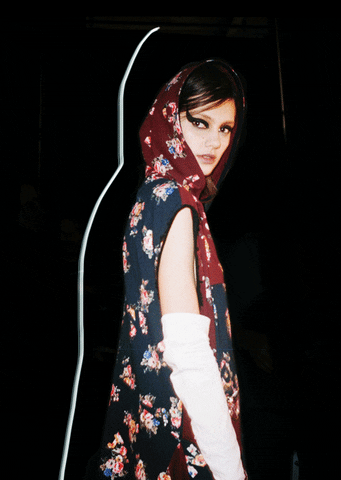 Why Can We See Influences Of Desi Fashion On The Western Runways?
Modest Fashion's online interest has increased by 500% since the start of 2019, and now, the sector of the industry is said to be worth over £200 billion. To Western business dealings, there is an active pressure to compensate for this rise. Many young Desi women are promoting the rise of desi and modest inspired pieces on social media and online. Although for many this is merely a financial gain, there is something rather organic and revolutionary for Desi women and Muslim women, making their mark and significance in fashion. Here are some significant events that perpetuate this striking notion:
2014 – DKNY held their own Ramadan clothing runway collection
2015 – High street Muslim hijab models in Western business of fashion
2017 – Modest Fashion Festival in London, United Kingdom
2018 – Halima Aden was featured on British Vogue's cover, making her the first female Muslim on the cover of British Vogue 
Modest fashion isn't exclusive, of course. However, we must recognise its catalysts of influence in order to appreciate and support its global rise and market investment. Without this, how can we judge the authenticity of newer, Western interpretations of traditional clothing? Additionally, perhaps this also allows us to draw fashion boundaries where we feel as though our style has not been done justice.
Fabrics
We all know that Desi style does modest fashion exceptionally. When it comes to lengthy fabric, we own the tradition of garment styling – lehenga form and sari construction. Oddly enough, the diversity of our historical developments have accumulated a combined fabric choice – fabrics that are a historical marking of various cultural engagements, interpreted in print design and colour. Undoubtedly, the length of fabric contributes to the elegance in how an item is worn.
Pakistan itself is far more than what it is often portrayed to be – political turmoil and religious complexities. It is a country that upholds an exceedingly talented number of creatives and artists who create clothing that enhances all of our cultural identities at once, with enough accessories to personalise these occurrences.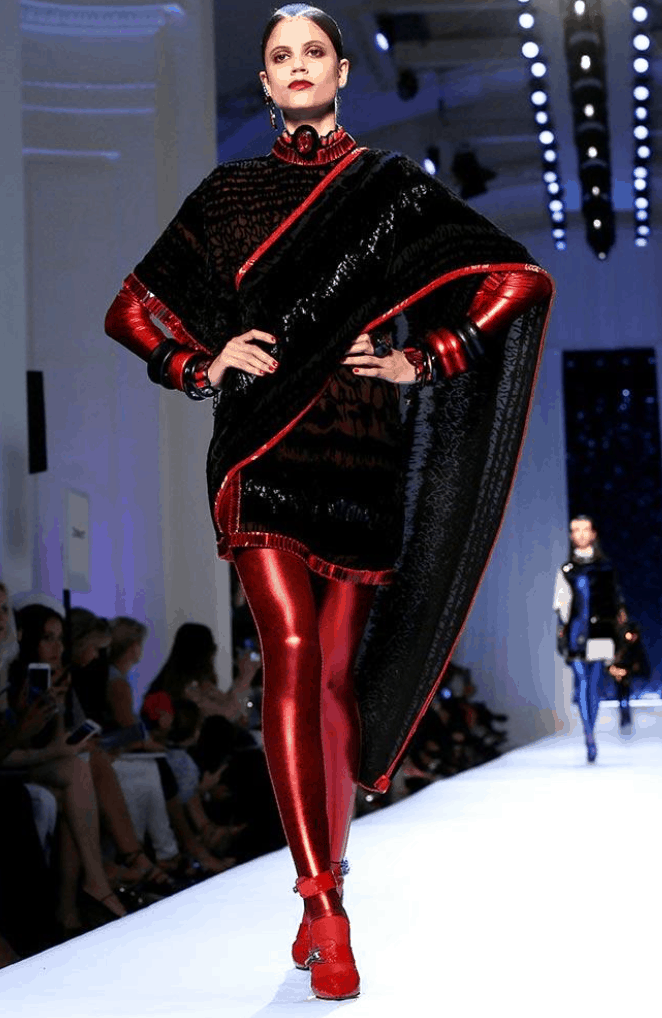 Jean Paul Gaultier Collection 2017-18
Feminist Influences On Cultural Development
Since the development of Aurat March and Woman's Action Forum, women in Pakistan have historically become more ambitious in their understanding of cultural development, including fashion trends, more so than women like me in London. As Pakistani women are amidst the interception of these influences, they tend to experiment with their fashion and mix kameez form with casual attire to form overall classy pieces. There is something liberating in the ability to express a love for tradition whilst allowing the flow of Western influence. Women are now beginning to take charge for their clothing identity once again, as the history of Pakistan between the 60s and 70s restricted this global interconnectedness over cultural faculty as a result of political interferences. Despite this, women are now heading a new wave of Desi fashion that is taking its toll of influence on social media.
Jewellery
The historical influence behind our jewellery is like no other. Take a nath for example. The item has been worn in South Asia by women since the 16th century when Mughal emperors brought them from Central Asia. For us, this category of item is particularly significant in wedding culture and ceremony. However, we underestimate how our earrings, necklaces and nose rings influence fashion in Europe today. Last week I visited Westfield shopping centre, and entered a jewellery store, one that is popular and is always filled with mostly female customers. Although labelled 'Bohemian' as a result of this linguistic exploration, it is nevertheless representative of travel influence from South Asia. I saw perhaps 5-6 items that I felt strongly identified with traditional Desi items similar to those below. This is not an isolated occurrence; it happens in a number of stores around London. Panja bracelets have also become popular in other fashion cultures, particularly gothic culture in the West.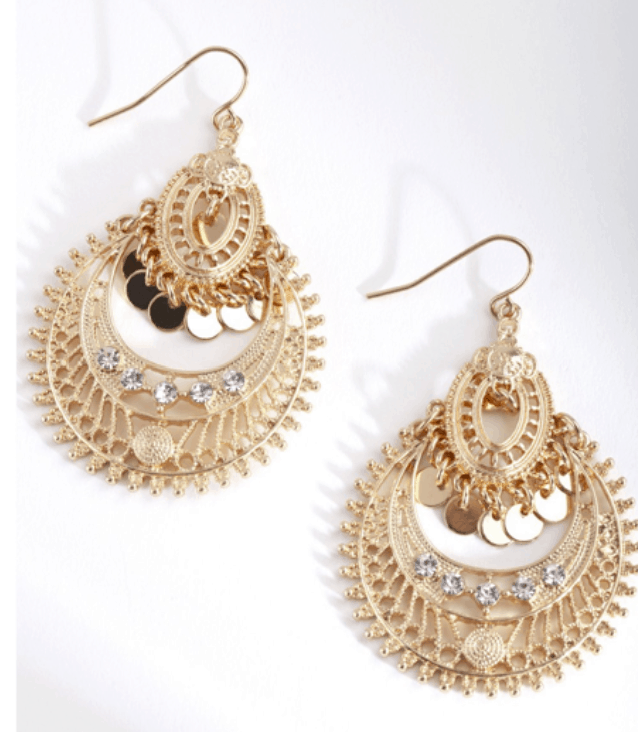 Appropriation Or Appreciation?
The big debate. Although it is striking to see two influences become a kind of their own – is this respectful of the significance of cultural preservation? It depends on your personal understanding. You must also consider who is wearing these clothing confluences, and what communities it hasn't reached yet – such as those in the West who aren't able to get their hands on runway items. 
We've seen Western celebrities wear modest clothing that strongly imitates Desi clothing traditions and accesorize these outfits with Desi jewellery. Often branded as 'festive', it is indeed regarded with a uniqueness and occasion. However, we must consider: is this a likening, or further isolation of our community and rejection of cultural oppressions that have occurred to immigrants of South Asia who brought their clothing traditions with them to places like London – and subsequently, received heavy backlash for their cultural beauty?
Either way, you can't deny the influence that Desi fashion, and subsequently modern fashion, has had on runway development around the globe.