Let's get one thing straight – journalism is not podcasts an easy field to get into. But Attika Choudhary makes it look easy. A BBC journalist and anchor, Attika answered all your journalism questions. Scroll down to read the 5 things we learnt from her about it, plus go listen to her for further insight: 1). You Don't Need To Study Journalism To Become A Journalist
Having studied law herself, Attika didn't come with a background in journalism or media studies before becoming a reporter at the renowned news agency — BBC. A long as you have a good portfolio in your chosen kind of journalism (print, television or radio) and a passion for the field, you can excel in it.
2) It Takes A Lot To Become A Good Reporter
One has to be extremely confident in front of the camera to be able to communicate a message clearly to the audience. You also need to be well versed with the current affairs and always do the due research. Another small but important tip Attika stressed on was to 'always smile' – depending on what you're hosting of course!
3) Be Original
This journalism industry is extremely competitive. An aspiring journalist needs to come with their own ideas and their own creative ways of reporting different topics. That being said – having a mentor is extremely beneficial according to Attika because their experience will allow you to learn a lot so don't dismiss that!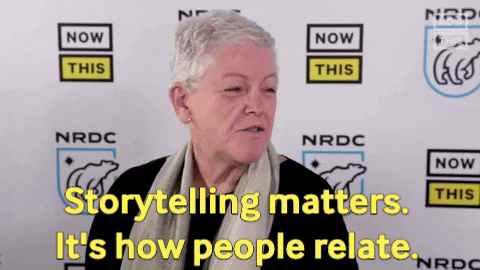 4)There's Nothing Wrong With Healthy Competition
The global pandemic has changed a lot of things — including the job market. There's limited job opportunities now, but we should take this as a healthy challenge to become better versions of ourselves. 'We have to learn how to stay committed and be resilient,' says Attika.
5)Read, Read And Read!
There's never a limit on how much a person should read — the more the better! Especially when starting out in the field of journalism, or any other profession for that matter. Attika suggested these following books for aspiring journalists: Scoop – Evelyn Waugh (Methuen Publishing Company, 1948), The Universal Journalist – David Randall (Pluto Press, 2011), Essential English for Journalists, editors and writers – Harold Evans (Pimlico, 2000), 24 Hours in Journalism – John Dale (CreateSpace Independent Publishing Platform, 2012), The Elements of Journalism by Bill Kovach and Tom Rosenstiel.