Being a strong-willed woman in your line of work and setting your own expectations, comes with backlash sometimes. Where men may be praised for being 'strong-willed', women will be called 'bossy' or 'arrogant'. To avoid falling prey to these subtle microaggressions of gender-based discrimination, here are some tips on staying headstrong in your working environment: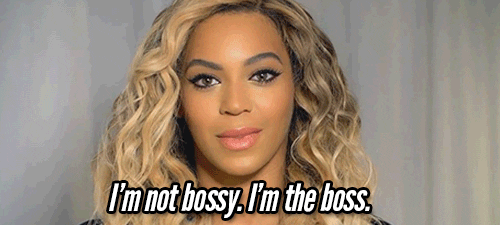 Know When To Call Out Discrimination Or Harassment
As unfortunate as it is, women know all too well that harassment or discrimination is far more common and normalised than it should be. When you're working, this is not what you want at the forefront of your thoughts. You simply want to get on to work and accomplish the goals you have set for yourself. But if your gut is telling you that you have experienced an instance of  discrimination or harassment, you are most probably right. Consider whether those words or actions would ever be said or done to any of your male co-workers. No? If you feel comfortable and ready, speak out. But even if you decide not to, don't ever doubt your own experiences.  
Get Comfortable Saying No Or Disagreeing
A lot of the times, we give in when our head is telling us to do the opposite. This comes down to guilt-tripping and the need for approval: these are features that society has imposed on women, and has geared us to focus on – something you'll read more about later in the article. Sure, people liking and respecting you at work is important, but you don't want to compromise your abilities or morals. If you disagree with something or someone, make it respectfully clear that you do, and explain why. Dare to say no when you believe an alternative is available. 
Don't Be Afraid To Go The Extra Mile
It is normal to feel inadequate in your work sometimes, which means that you may end up over-doing it. That's why it is important to find a balance of self-fulfilment and a good work ethic. You shouldn't feel like you aren't confident enough to share extra work or ideas – this is your power! Even if sometimes you don't want to share your findings, additional work or going an extra mile above the set requirements in work is more often than not, going to be a good thing. It will enrich your understanding either way, and this will always benefit your own learning and progress.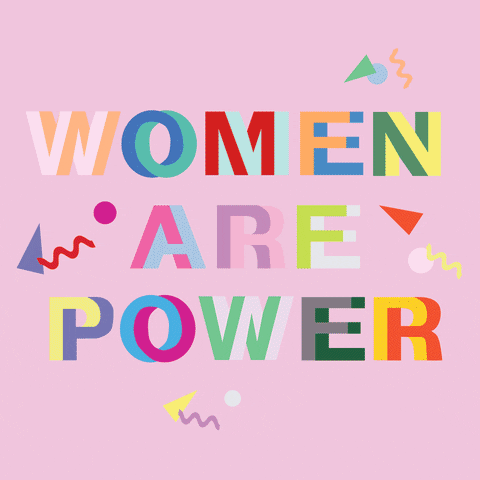 Dress The Part
Make sure that what you wear each day, matches your intention for work. If you look the part, it will most definitely help you feel the part. However, you shouldn't be swayed to wear something in specific; we all have our own preferences for colour, texture and layering in our outfits. It truly is down to what makes you feel like a boss. You're more likely to tackle the challenges ahead of you if you play into the materialism of confidence – we already know you look amazing! 
Prioritise Your Networking
Make sure that your skills don't go unnoticed! Frequent networking opportunities are crucial to ensuring that your business engagement is optimised, and is the key to opening doors for business development. Don't worry about not having enough expeirence or skills – the point of networking involves skill gap searches. Soon enough, people you interact with will come to realise that as an individual, you  withhold skills they require for their business. If you show your interest and coherently explain your aims and skills, you are bound to expand your opportunities. This process takes time. Ensure you are networking in the right places and with the right people – keep tabs on social media, event websites and larger company events for these occurrences. 
Support Female Co-Workers
Make sure that the stress of working in a male-dominated environment doesn't get in the way of you wanting the best for the women around you. There are things that female co-workers will inevitably have in common with each other; wage talk, childcare, parental leave and other forms of gender based discrimination.  
In such environments where you are outnumbered, it is key to support and uplift your female co-workers. Come together to support each other in daily conversations and business interactions, but also discuss flexibility measures in your work policy. Talk to each other and raise concerns together – your opinion is louder in numbers.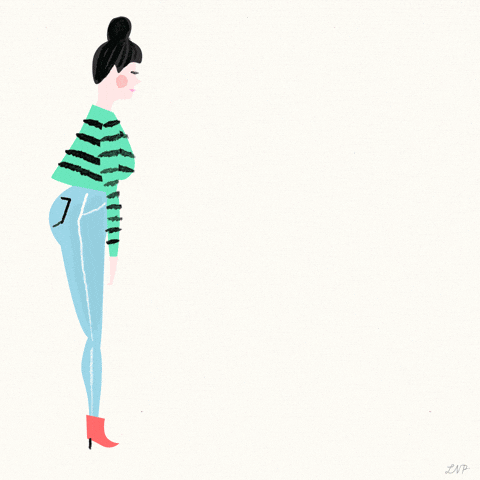 Accept Credit For Work
Women are far likely to accept responsibility for fault or defeat in social circumstances. Essentially, society has programmed us into denying self-acclamation at the hands of guilt in most social situations. Men, on the other hand, approach circumstances of  instinct upon fault with much more confidence, as they don't experience this fear or guilt upon unwarranted praise. Taking credit can be difficult – more so when you are surrounded by groups of men.
There is a loose term for this reaction that many women experience – 'imposter syndrome'. In short, it's the feeling that women have when they feel as though they are not personally capable of accepting responsibility and praise for their successes. Allowing yourself to accept your accomplishments and avoid this feeling is difficult as it is deeply etched consequences of patriarchy and the society we live in – however try to tackle this individually. You deserve the praise, the growth and the promotion. Don't let people tell you to, 'think like a man'. Think like a woman and receive your rewards. If you know you're good – own it!