In 2016, the number of people estimated to be suffering from mental health issues like depression and anxiety amounted to roughly 1.1 billion. Since then, numbers have likely continued to rise. Moreover, studies have also shown women especially on average are a) more likely to suffer from mental health issues, and b) less likely to talk about them. The taboo in Pakistan surrounding depression and anxiety disorders only serve to aggravate the individuals suffering even more. For the women who cannot seek out full time therapy, we've enlisted the help of a trained therapist. You sent us in your questions – here are the answers!
"Recently, me and my family discovered about my dad's second marriage. Before this he was my everything, I loved him more than anything but now I might have started hating him. We all haven't talked much about it. It's killing me from the inside. I haven't met the women. What should I do? Should I meet her or not? Please help."
Shahrukh's Response:
Dear Anon,
I can't even begin to imagine how you must be feeling right now. Finding out information like this can often break apart the image that we have formed of a person over the course of time. Perhaps we can explore what it's like when that image is shattered and the kind of emotions that come with it. 
"They're Not The Person I Thought They Were"
This is a phrase that you hear every now and then, and there's so much that's being said in such few words. The implication being that we, as humans, form certain ideas, frameworks and judgements about the people around us. In the case of our parents, they have been our constants and our guides in this world. There is also a strong element of trust that is developed. However, there are times where you might discover something that may impact, or even shatter, that image of them that's been formed. Of course, people have different responses to different kinds of information, and with something like finding out about your father's second marriage can lead to a variety of emotions and feelings: betrayal, disappointment, anger. You have every right to feel what you're feeling. At this point, it's natural to feel angry, and even more natural to feel like you do hate your father. Perhaps that's what you need to feel, and what you need to explore for yourself right now. 
What's Going On For You?
Sometimes the shattering of an image of a person we once knew can feel like a loss. The loss of an idea, the loss of trust, the loss of certain truths that you once knew to be certain. As such, it's crucial to allow yourself to experience whatever was lost in that moment. I have stated in my previous articles that there is no timeline for grief, and really, there isn't. 
It might also be helpful to reflect on what this event means for you:
How does this impact your relationship with your father?

What has changed for you?

What has been lost in finding out the truth?
What Are Your Boundaries?
There is no right or wrong to the question: "Should I meet her soon?" The question could be: "Am I ready to meet her soon?" Remember, Anon, you have a right to feel whatever you need to during this process, and sometimes it takes time to come to terms with certain realities, especially if they're fresh. If there are certain things that you are not ready to face, that's okay. You are allowed to set boundaries when it comes to things that you are not emotionally prepared for.
Communicating With Your Family
Pakistani families each have their own culture and set of norms. While some are open, there are others than are a lot more closed off from each other, and don't really engage in open dialogue about a range of topics.. If you feel that talking openly to your entire family is not an emotionally safe option for you, perhaps confiding in one or two of your family members about what you're experiencing might help in terms of creating a dialogue, and perhaps even sharing how you are feeling about things with people who might be able to understand. Perhaps in time, you might even be able to speak to your father directly about the situation, and even tell him that this is something that has impacted you. But of course, that step is only an option if you feel comfortable and safe taking it.
Anon, changes in the family set-up can be difficult to adjust to. Coming to terms with the person you thought your father is, to the person he is now can also be a process, and you are allowed to take your time with it. I just want to reassure you of the fact that there is nothing wrong with the way you're feeling. Perhaps more than anything, you may just need some time to explore what you are experiencing, and eventually being able to pinpoint exactly what it is that you need for yourself in order to keep yourself grounded during this period of exploration. I hope that you are able to find the clarity and ground that you're looking for, Anon. I wish you all the best on your journey towards healing.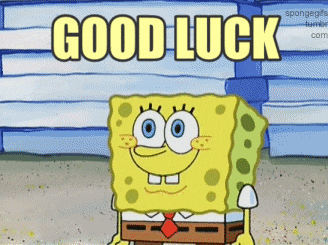 The above article is written by Shahrukh Shahbaz Malik who is trained in humanistic integrative counselling at CPDD in the UK and currently has her own private practice in Karachi. The views expressed in this article are those of one expert. They do not necessarily represent the views of Mashion, nor do they represent the complete picture of the topic at hand. This article is for informational purposes only and is not a substitute for medical diagnosis or treatment.