Wondering what whiteheads are, and the causes of it? Well, we've got you covered – tune in to this week's beauty insider to learn more about the preventative measures and some common misconceptions:
Whiteheads are a form of acne that develops when dead skin cells, oil, or bacteria is clogged in your pores and appear as whitish bumps  They are something that can be easily overcome with a few lifestyle changes, and medical treatments so stay tuned.
Causes Of Whiteheads
One can develop whiteheads anywhere between the ages of 11-30 years old, when the body is going through hormonal changes. Numerous factors play into the appearance of whiteheads, including skin care routines, lifestyle changes, and genetics. Certain life changes can trigger acne breakouts such as puberty, menstruation, and pregnancy phases. Whiteheads can appear on any part of the body on both men and women, however are commonly found on the face, back, and chest.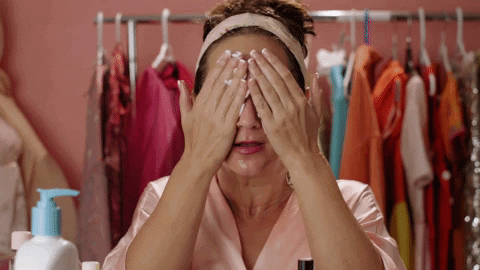 Misconceptions About Whiteheads
Here are some common misconceptions and myths about whiteheads that need to be cleared once and for all:
Washing face and scrubbing excessively causes white heads
This is incorrect – washing your face too much doesn't irritate the skin or worsen the appearance of acne. There are many benefits associated to scrubbing your face, some of which include brighter skin, removing acne scars, and dead cells. 
Diet doesn't impact the skin
People who frequently consume sugars, and refined carbohydrates are more prone to acne than others according to some studies. 
How To Treat Whiteheads
If a person is struggling with whiteheads on a regular basis, here are a few skin care tips that can be used as preventive measures.
Wash your face 2-3 times daily, to keep the natural oils away 

Aloe vera, and tea tree oil are effective for preventing whiteheads

Never forget to put sunscreen and moisturiser – they should be a part of your daily skin care routine. 

Avoid junk food, or food that contain refined sugars 

Stay hydrated always! 
Diy Home Remedies
Apple Cider Vinegar 
Apple cider vinegar is a great way to shrink and dry out the pores. Once the face is washed, dilute a small amount of apple cider vinegar in water and pat it on your face. Rinse it soon though – this can be drying if left for too long.
Tea Tree Oil 
Apply a few drops of tea tree oil on the skin with a cotton pad and let it be.
Honey 
Apply some lukewarm honey on to your skin and wash it off after a few minutes.
Steam 
Exposing the skin to steam, helps open up the pores in the skin. For whiteheads on the face: boil some water, pour it into a bowl, and hold the affected area on the body over the bowl.