Need inspiration on what to wear this summer? Here is our guide to wearing the most fashionable clothes, yet still surviving in this scorching heat. Get ready to make a list or simply 'add to cart' as you read through!
Last season, women's fashion was all about monochrome, but this summer is all about mixing and matching different colour combinations. Keep scrolling to find out the latest trends in women's fashion and our favourite picks for the season – courtesy of Ideas Pret: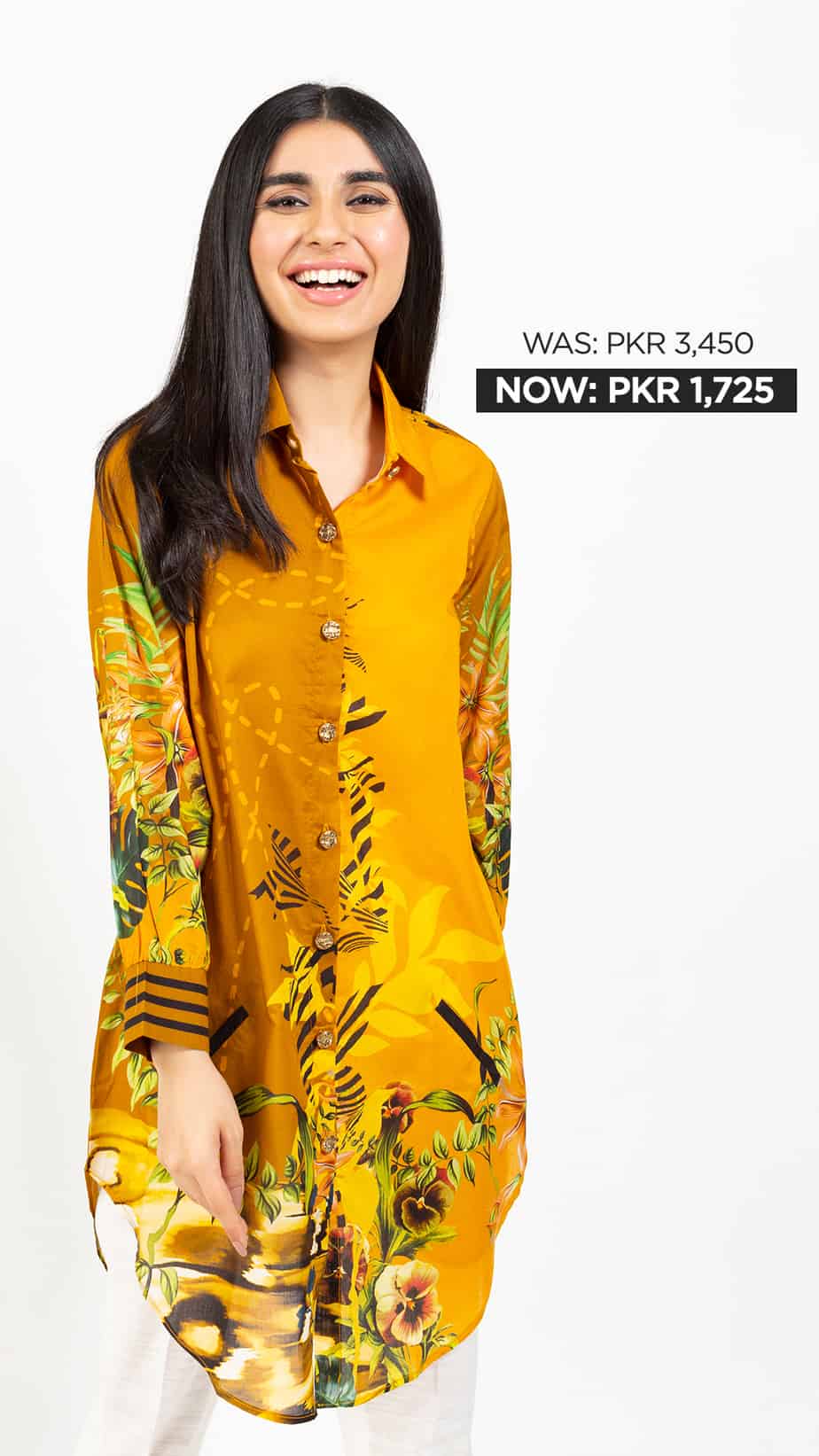 To perfectly embody the spirit of summer, since we are not really heading anywhere, opt for a vibrant, breezy printed kurti – like this yellow floral one from Ideas latest ready-to-wear collection. This kurti is bound to freshen up your summer wardrobe. With a collar neckline and minimalist detailing on the sleeves, this bright lawn shirt has made it to our list of hot favourites for the season!
Say it with us – less is always more! The simpler you dress, the classier you look. If you're wearing a printed kurti, let it be the star of the show! Because the kurti itself is so vibrant, you don't need to do anything else to get into a festive mood. It's chic, youthful and available at flat 50% off! Yes, you heard that right – discounted to Rs. 1,725, this kurti from the ideas ready-to-wear collection is worth every penny.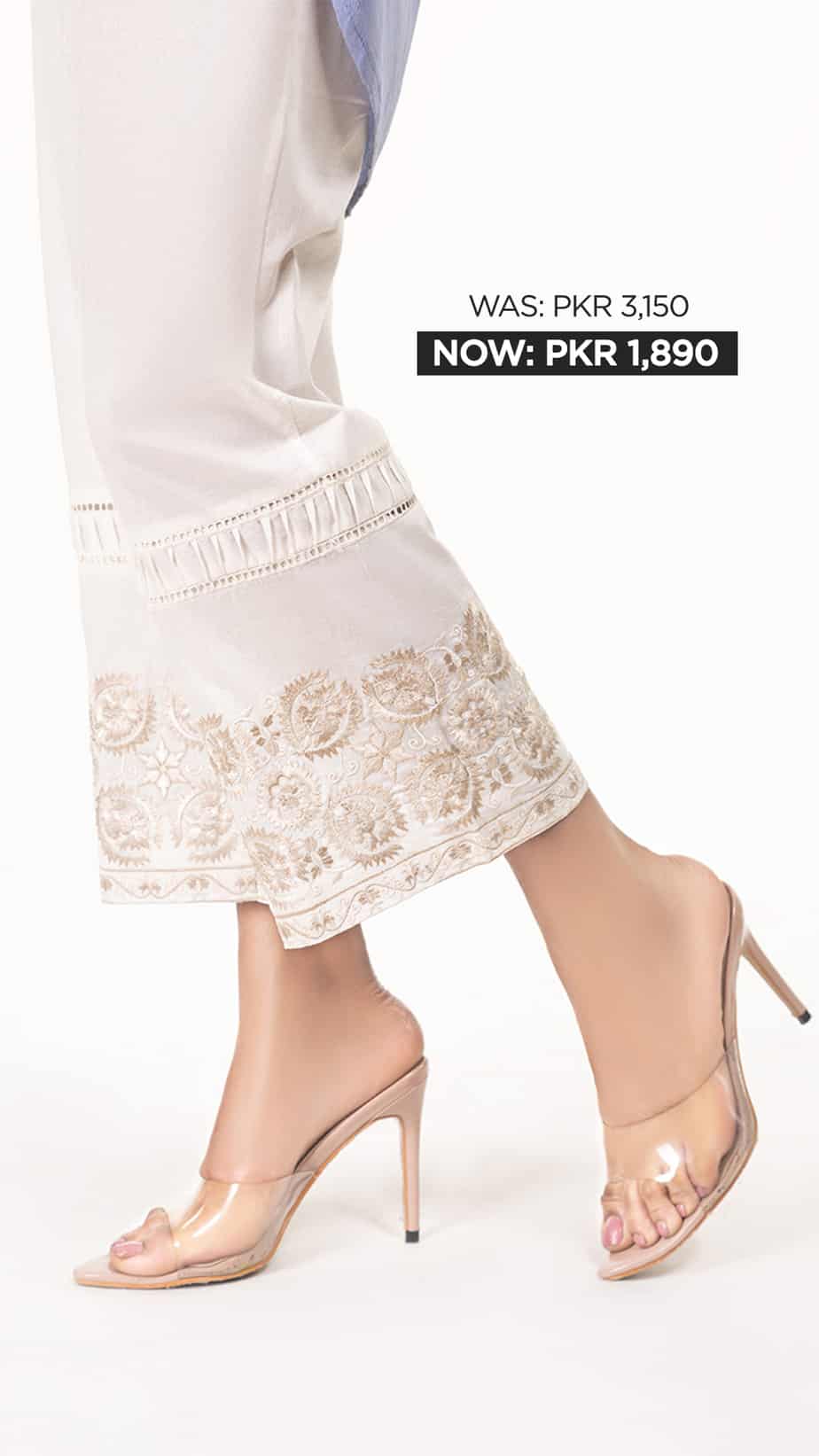 With trousers at a flat 40% OFF, don't just sit and let this offer pass you – add these to your cart now! We loved these gorgeous off-white embroidered trousers; they are definitely a definite summer must-have for every girl's wardrobe.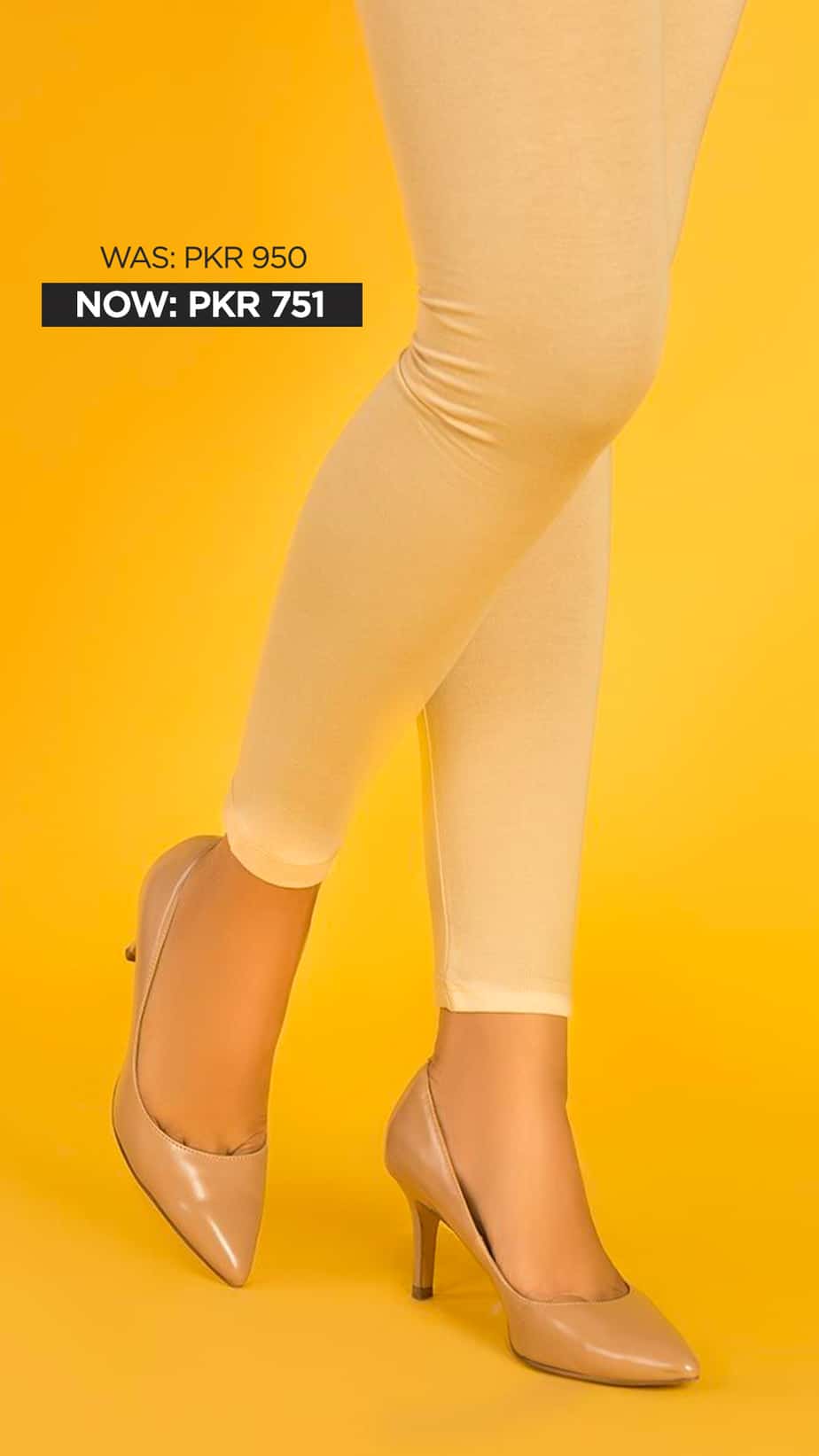 Can you see the look coming together? Cute, right?
Now let's buy everyones favourite – shoes. A good pair of shoes can make or break your entire look. After surfing through the website, we landed on this gorgeous pair of brightly coloured sandals; they go perfectly with the fun, summer vibe. At an astounding 40% OFF, this pair will make you very happy.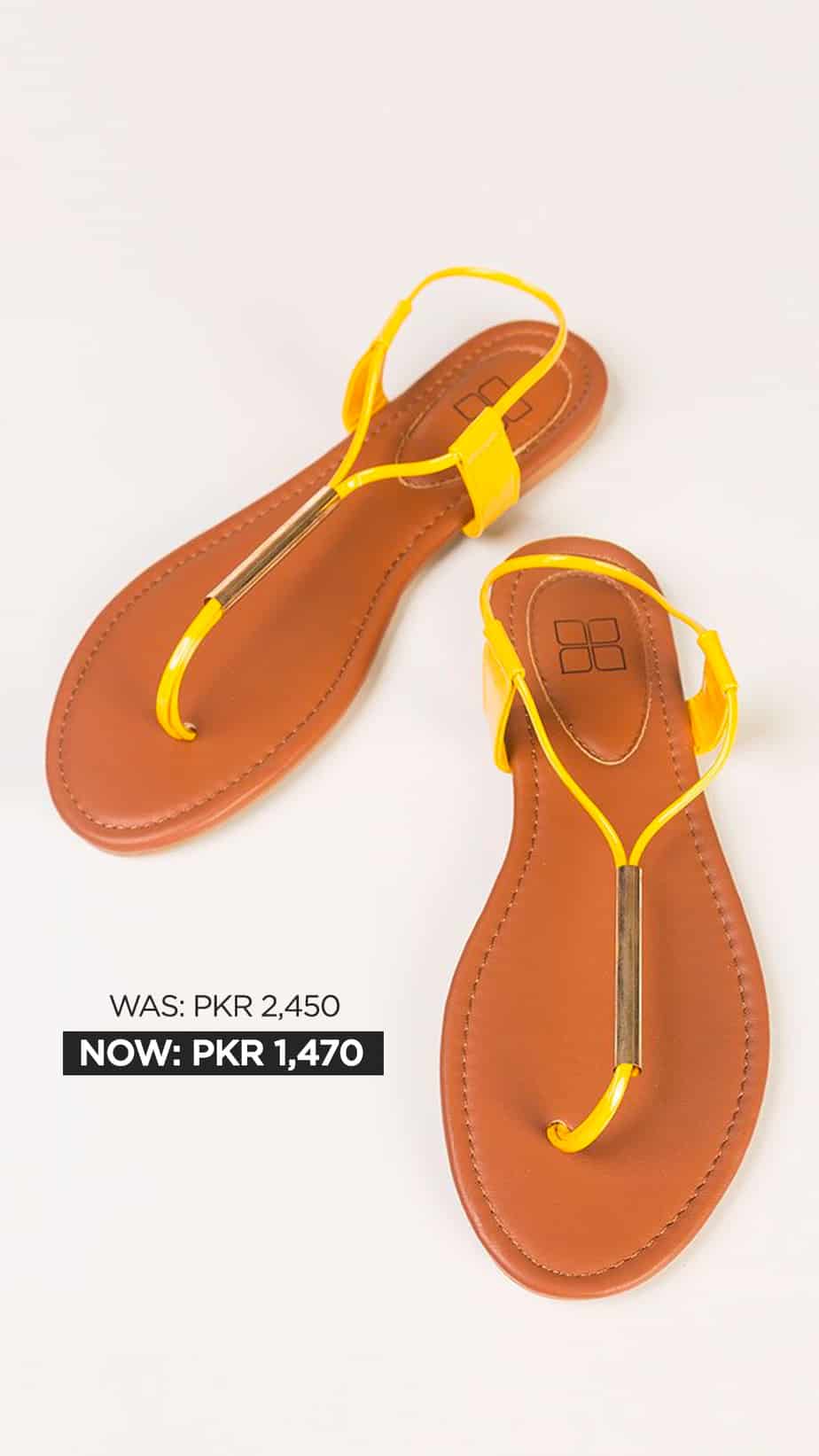 If you didn't already know, an outfit is always incomplete without accessories. They are the key to a good outfit and can be styled in so many different ways. With that in mind, we selected this gorgeous coral-pink handbag that will perfectly complement most of your looks this season. With textured crocodile pattern and a gold chain handle for a mere Rs. 2,280, this bag is a steal!
P.S – Be sure to check out Ideas' Great Summer Sale as with up to 70% off on new arrivals and best sellers from their Ideas Pret collection, you're sure to find something you love for a great price. Stop procrastinating and shop your summer essentials now!