So many of us suffer from terrible cramps due to our menstrual cycle, but did you know that the things you eat could actually help with reducing your pain? Nutritionist and dietician, Aymen Subhani, gave us her nutrition tips to add to your diet if you're suffering from menstrual cramps. Keep reading to read her article:
Please note that the following recommendations are for a normal healthy person. If you have been advised by your physician or dietitian to consume different nutrients due to a medical condition, please follow their advice.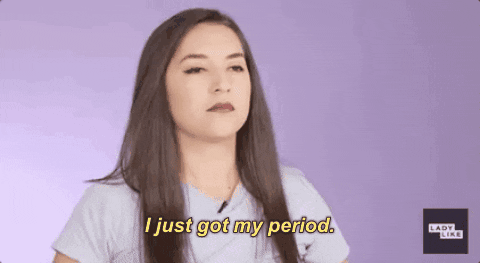 Premenstrual Syndrome
Premenstrual Syndrome (PMS) causes symptoms that are experienced by every woman before and during the periods. They usually tend to start a week before the actual period start date, but it differs from person to person. Similarly, PMS symptoms also vary according to the individual – these are some of the common ones:
Abdominal cramps 

Swelling like tender breasts

Headache

Nausea or heartburn

Fatigue or irritation

Water retention

Strong craving of some special foods

Bloating

Mood swings 

Diarrhoea or constipation
As these symptoms hit every woman differently, for some this period can be unbearable and a disruption in their normal routine. If you are trying to find ways to make your symptoms more manageable, include the following foods in your diet a week before your menstruation date arrives!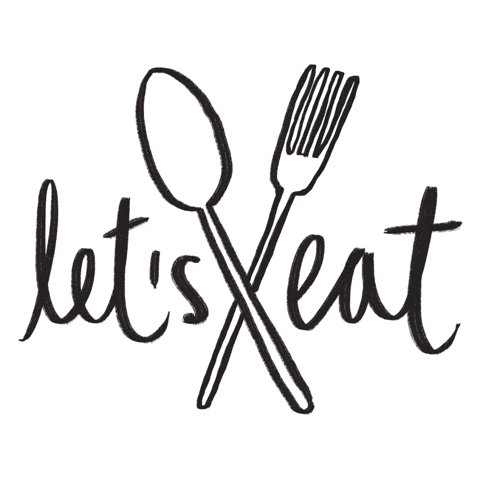 Recommended Nutrients
| | |
| --- | --- |
| VITAMINS AND MINERALS | RECOMMENDED DOSE |
| Iron | 18 mg/ day |
| Calcium | 1000 mg/ day |
| Magnesium | 310 mg/ day |
| Vitamin E and Vitamin C | 75 mg/day |
| Vitamin D | 15 ug/ day |
| Magnesium | 15 mg/ day |
| B Vitamins | Normal ranges |
(RDA for females 19- 30 years old. As age increases, certain vitamins and minerals are needed more).
Nutrition To Eat During Periods
Iron

sources include beef, meat, chicken, eggs, green leafy veggies, iron fortified foods et cetera. People suffering from heavy blood flow are more prone to develop conditions like anaemia and so, adding iron to your diet is essential. 

Calcium

sources help with cramps and bloating. These include dairy items like milk, cheese, butter, yogurt, margarine, fish, tofu, fortified foods, etc. If your diet does not include enough calcium sources in it, I encourage you to supplement it under supervision. Calcium also ensures that you get your periods on time.

Fibre

helps relieve and avoids bloating. Sources include fruits,vegetables with skin, quinoa, oats, barley, psyllium husk, etc.

Magnesium

helps relieve cramps. So, don't worry if you crave chocolate during your menstrual cycle. Magnesium sources include nuts, cocoa, dark chocolate, and whole grains like oats, wheat flour, green leafy vegetables, etc.

Vitamin E

and

Vitamin C

hold anti-inflammatory properties which help reduce inflammation caused in the body due to periods. For example, may help relieve the tender breasts. Vitamin E sources include seeds, nuts, nut butter, whole grains, vegetable oils, soy et cetera. Vitamin C sources include orange, lemon, bell pepper, strawberry, berries et cetera.

B vitamins

also help in relieving your cramps, fix your mood and helps you concentrate better. Sources include fruits and vegetables, nuts, seeds, fish, meat, chicken, beef, eggs etc.

You need to stay

hydrated

! Drink 8 to 10 glasses per day.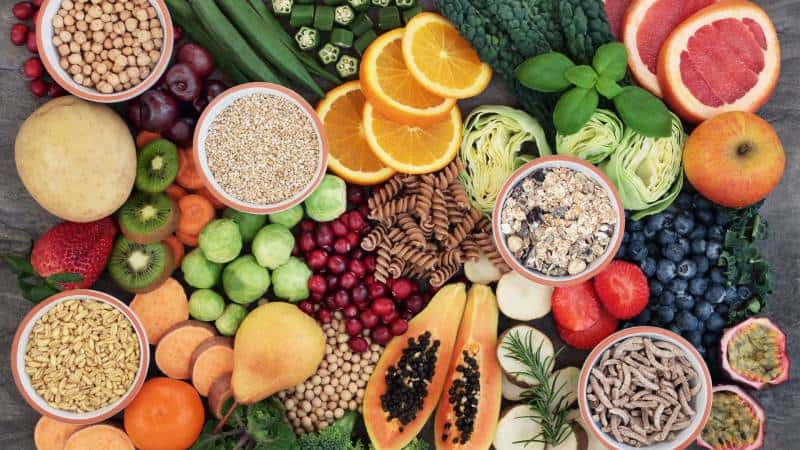 Food To Avoid
Too many spices if you feel nauseated or heartburn. 

Processed foods in excess

Too much salty foods

Too much caffeine

Diet low in fibre
A Smoothie That Can Help With Menstrual Cramps
Ingredients:
1 cup spinach

½ cup yogurt

4 to 6 nuts

1 tbsp quinoa/ oats (cooked)

Dash of cinnamon

Dash of turmeric

1 banana

Half cup berries

1 tsp cocoa powder

Honey/ dates whichever you prefer (optional)
Method:
Blend all ingredients together and drink!
Other Remedies: