Curry leaves are added to many of our desi dishes, but it's mostly because of their aroma, with little regard to the actual benefits of the leaves. One of our followers, Hira Zahid, is here to change that by telling us all about their good-for-you properties. Scroll down to learn why these leaves need to be a conscious part of your life: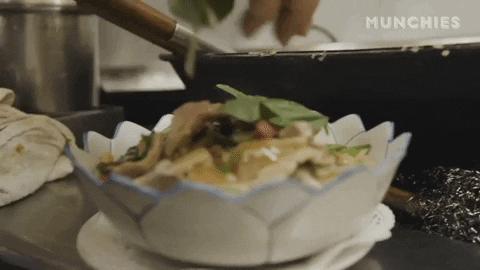 Nutritious Benefits Of Curry Leaves
If you're in that phase of life where you've moved away from home, you must miss many things. But for me, the aroma of preparing curry leaves for Tarka definitely makes it to the top. There are so many reasons why curry leaves are the best addition to our meals. They not only enrich your daal with redolence and taste, but are a rich source of nutrients too. In fact, they are loaded with antioxidants which are great for scavenging damaging molecules in our body like free radicals, and reducing the oxidative stress created by them. This in turn helps protect one against cancer. Moreover, studies have shown that use of curry leaves is directly linked to improved lipid profile and heart health. This means lowered cholesterol and triglyceride levels, as well as reduced inflammation. Curry leaves are also rich in Vitamin A, B, and C as well as minerals like iron and calcium. Because of this reason, curry leaves are used as part of folklore medicine in India to treat calcium deficiency and several other conditions.
Can Help Reduce The Likelihood Of Certain Diseases
The striking taste of curry leaves also delivers brain protective effects. This happens by causing an increase in the level of brain-protective antioxidants like (GPx) glutathione peroxidase, (SOD) superoxide dismutase and (GRD) glutathione reductase. This function not only reduces the chances of brain degenerative diseases like Alzheimer's, but it also improves memory. The leaves are also good in managing diabetes, relieving pain and providing antibacterial benefits. They are also known to target morning sickness in pregnancy, vomiting  and other digestion related issues like diarrhoea, constipation and dysentery.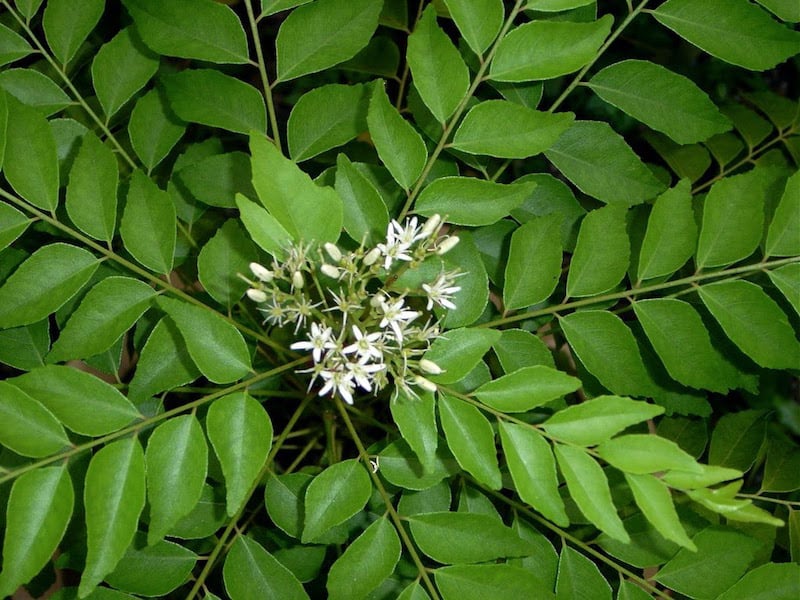 Weight Loss
They are also good to add to your diet if you're trying to lose weight as they perform the function of detoxifying your body and cleansing it from harmful toxins. Paired with exercise and healthy eating, curry leaves tea on an empty stomach in the morning can potentially help you in your weight loss journey.  
Hair Growth
Curry leaves can be added to hot coconut or some other oil to promote hair follicle health and hair pigmentation. Once the oil is cool, you can strain and use the mixture by gently massaging it on the scalp. The leaves can also be crushed and added to yogurt to create a paste like mixture. This is to be used as a mask and is supposed to do wonders for getting rid of dandruff!