For so many of us around the world, this Eid is going to be a very different one. But different doesn't have to be a bad thing! Different is what leads to new experiences and creativity, and nothing expresses that more than fusion fashion. Mixing two different styles together can produce something amazing and unexpected and this Eid is the perfect opportunity to try something new. Like wearing Converse shoes with your Eid clothes! Converse has always represented uniqueness, fun and creativity so here are six ways you can effortlessly rock Converse shoes for Eid.
Bonus: They're all on sale so get your hands on them NOW!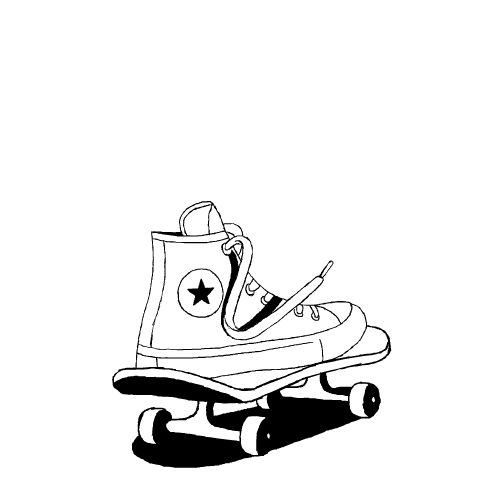 High-Top Fever
There's nothing more classic than a high-top Converse shoe, such as this black one. It's the first image that comes to mind when you think of Converse. For Eid, wear these with a wide-legged culottes and a kurta in funky patterns to give off that cool, edgy vibe that goes perfectly with these shoes. They're versatile enough that you can wear them with multiple colours – but make sure you show off that high top!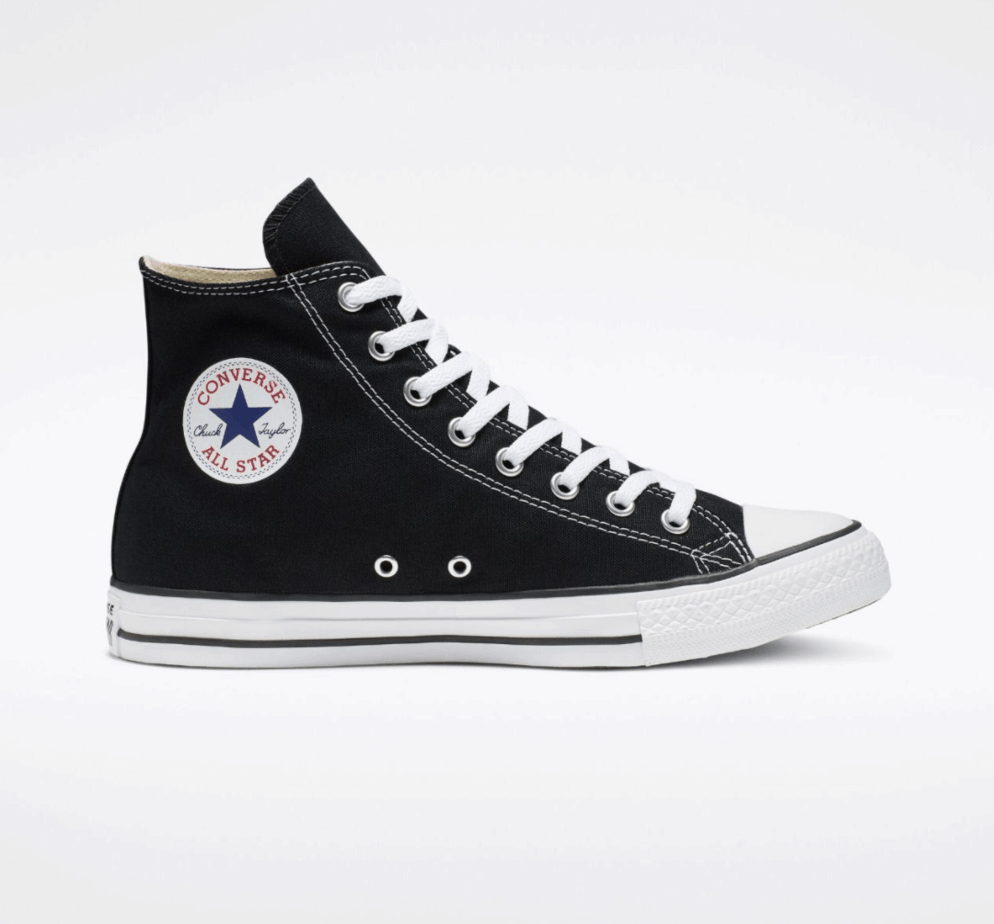 Classic White
A white sneaker is a staple in everyone's closet so it's no surprise that this white Converse low top needs to be in your closet. Not only will this become your go-to shoe for everything, it's incredibly easy to pair with your Eid looks. Opt for a shalwar kameez in bright colours for that vibrant feel that you'll get with these shoes. Your feet will be grateful they're so comfortable!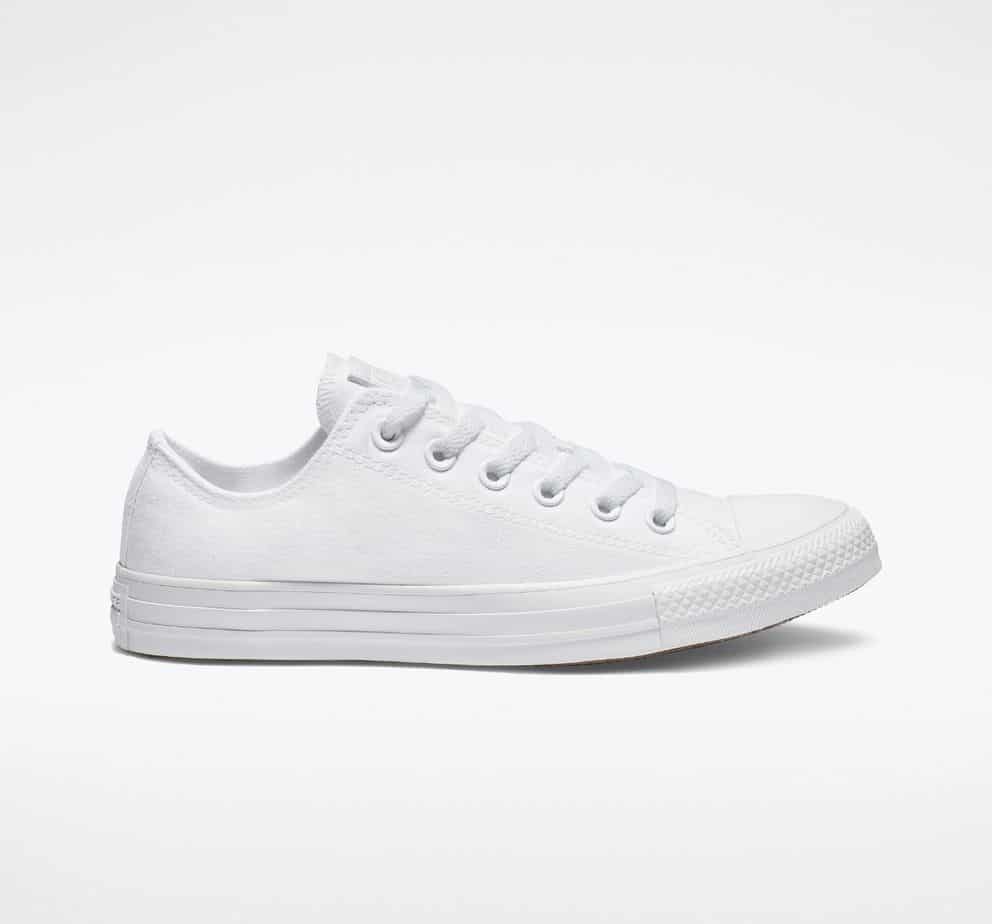 Turning Blue
We love all white outfits – and there's plenty of proof of that as well. But to add a pop of vibrancy to your all white Eid ensemble, pair it with these bright blue Converse sneakers. It's not just the colour that's eye-catching – the shoes come with the slogan 'We Are Not Alone' along the sole, and that's something we all need to hear right now. This look will definitely make a statement!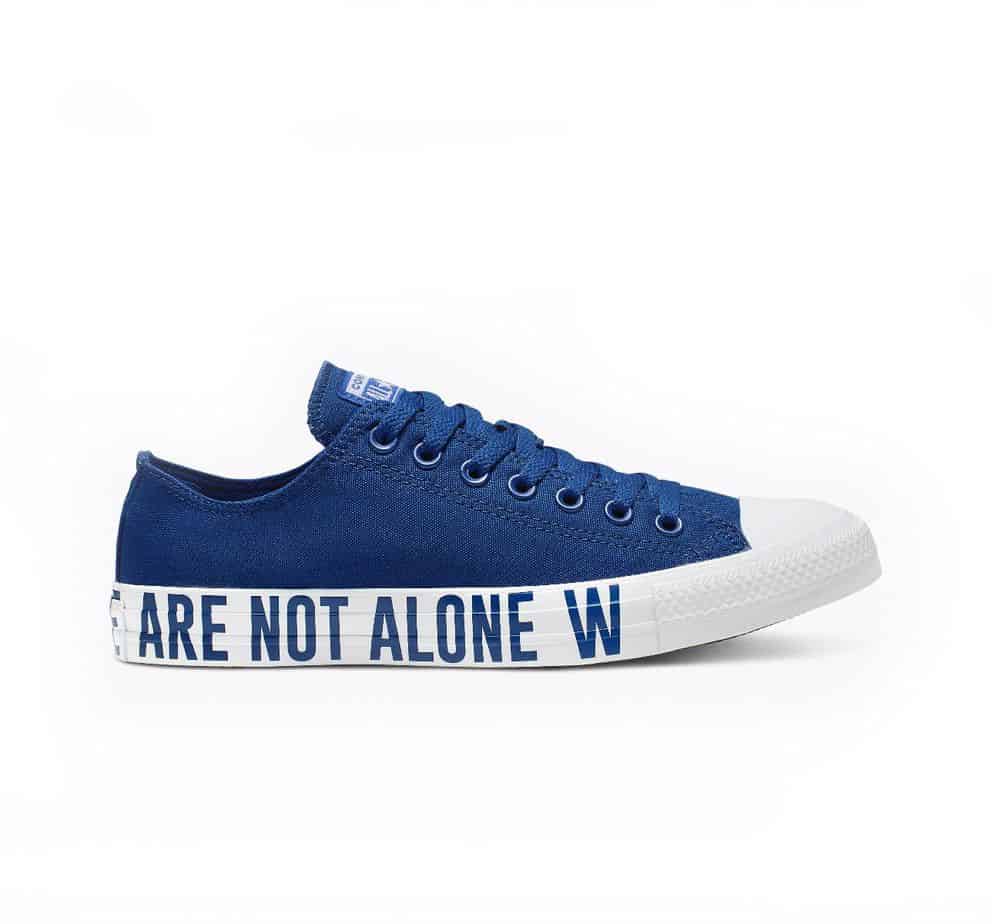 Rebel With A Cause
To truly bring out your rebellious side, wear an outfit that will truly set you apart! These camo print high-tops will stand out no matter what you wear. For a truly unique Eid look, pair these with a neutral-toned men's style kurta shalwar. It'll make your look edgy and cool and perfect for the 'gram!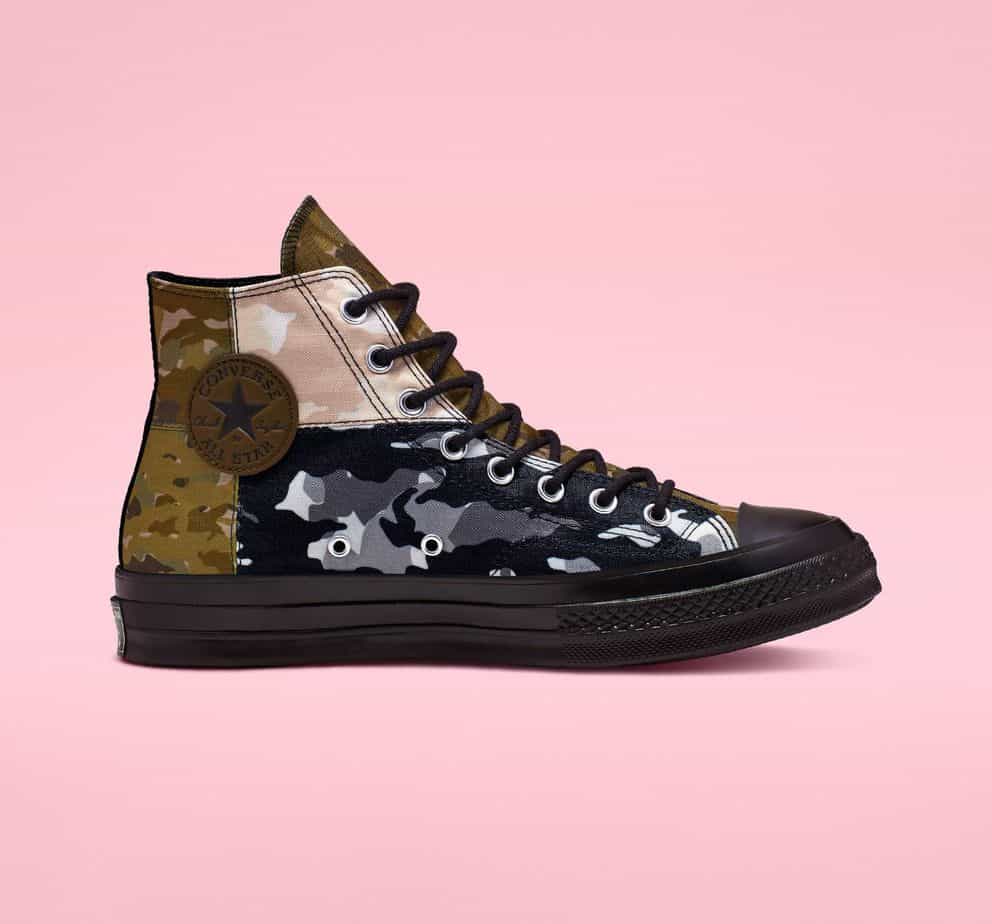 Fire Burning
Red isn't always an easy colour to pull off – whether it's red lipstick or a red outfit. But that's one dilemma you won't have with these red Converse shoes. To make sure they pop on Eid, pair them with a complimentary colour such as mustard, teal or green. And if you really want to be on trend, go for the red and pink combo! These shoes would look great with an asymmetrical shirt and straight trousers, and will be a much-needed addition to your wardrobe!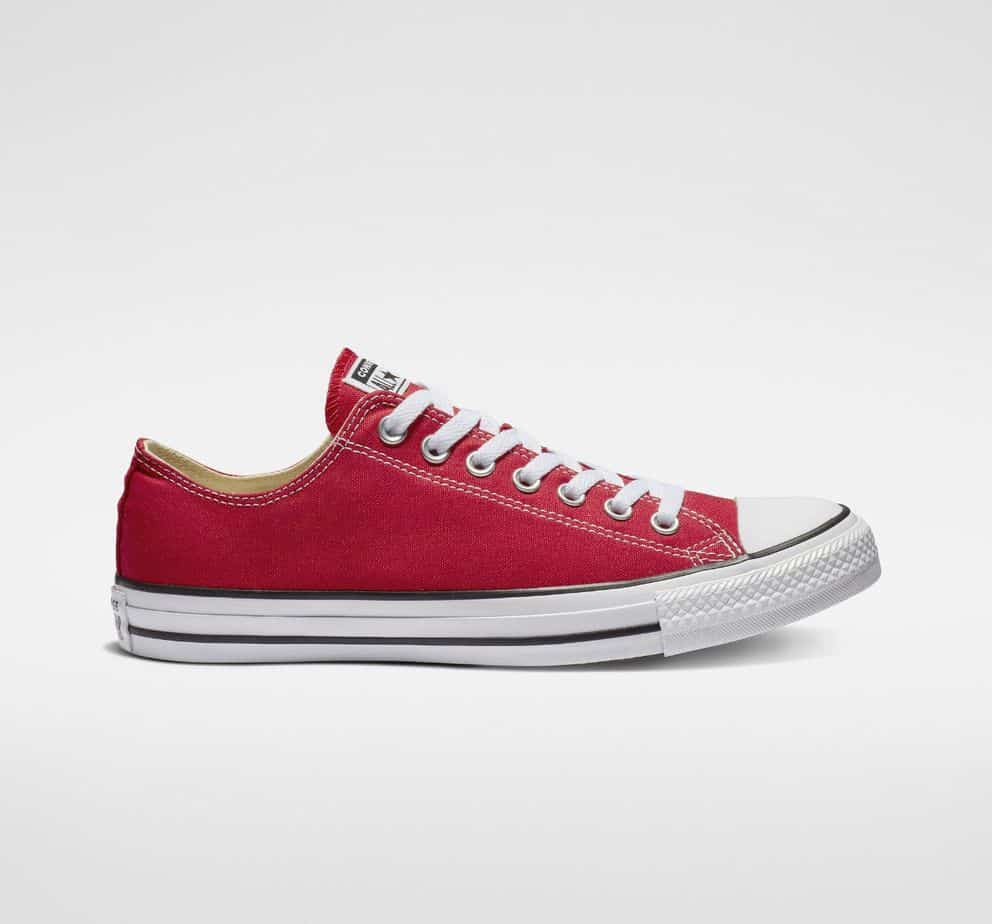 We Have Lift Off
If you're someone who loves to wear heels but hates the discomfort they bring, we have the solution for you – platform sneakers. These ones are a twist on the classic white Converse shoes and that's what makes them perfect for anyone looking for a new take on the classics. While these are versatile enough to be paired with any Eid look, we especially love them with a classic sari! After all, if you're going to be unique, why not go all out!