As we step into 2020 with full fervour, we want take a moment and reflect on all the amazing fashion the past year gave us! We've seen a fusion of Western trends in Eastern looks, a lot of experimentation and bold statements and many classics making a comeback. With so many memorable fashion moments going on, it was a hard task to narrow the list down, but we did it. Here's a look at 12 of our favourite looks from 2019!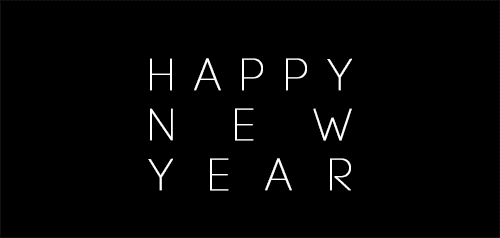 January
When the year started, the most talked about TV drama was undoubtedly Aangan. Set with a star-studded cast, the drama was much anticipated! What drew even more curiosity was the old-world looks of all the characters, especially Sajal Aly. We can see why!
[twl_embed link="https://www.instagram.com/p/Bs76_YbgHrW/"]
February
Iman Aly, a fashion icon in her own right, stunned us in her traditional yellow shendi dress. It was an embodiment of all wedding traditions and she pulled it off with utmost elegance and grace. The bright yellow attire with a red dupatta and green glass bangles was a quintessential wedding favourite!
[twl_embed link="https://www.instagram.com/p/BuMb1knH39V/"]
March
This list definitely can't be complete without Ayesha Omar. And while we had an endless amount of possibilities to choose from, this metallic Hussain Rehar suit is our favourite! With it's silver embellishments, it's the epitome of chic fashion – and that's why it just had to be on our list.
[twl_embed link="https://www.instagram.com/p/BurASpLDe8Q/"]
April
Syra Shahroz has always been a style star, therefore it would be impossible not to mention her on this list. Her effortless April-look is so spring appropriate! The pop of green and the beautiful scarf pull the look together and make it an easy winner in our books!
[twl_embed link="https://www.instagram.com/p/Bwzsc5XgcJh/"]
May
When it comes to Eastern fashion, nothing is more classier than a sari. And we love the new, unique ways to wear a sari that have popped up this year. From denim blouses to sari pants, the possibilities of wearing saris is endless. We also love Mira Sethi for being our ultimate sari inspo! We're definitely happy this garment has made a comeback and hope it's here to stay.
[twl_embed link="https://www.instagram.com/p/Bx-PYj_hbMO/"]
June
Maya Ali was the queen of promotional looks this year and this is the outfit that started it all! For the trailer launch of Parey Hut Love, Maya opted for a structured black dress. Don't be fooled by it's simplicity – the ruffled effect added loads of oomph and drama to the look and kicked off her amazing looks.
[twl_embed link="https://www.instagram.com/p/By-ptqMHoSQ/"]
July
This list would not be complete without this amazing Ali Xeeshan creation. Custom-made just for Iqra Aziz for the LSA's, this dress is iconic for more reasons than one. The cape was meticulously hand painted for Iqra and Yasir Hussain – her, now, husband – and was worn the night they both got engaged! This one is one for the history books.
[twl_embed link="https://www.instagram.com/p/Bznxl5gAOHM/"]
August
Speaking of romance, who can forget Hamza Ali Abbasi and Naimal Khan's whirlwind wedding! Not only are they an adorable pair, the couple was lauded for the elegance and simplicity of their wedding. So much so, that Naimal became the wedding inspiration for many brides out there. Her no-fuss makeup and traditionally feminine look is a classic!
[twl_embed link="https://www.instagram.com/p/B1wecgsDoJy/"]
September
Our very own Mahira Khan made us all insanely proud when she became the first Pakistani to walk at L'Oreal's Paris Fashion Week. It was definitely a big year for Mahira – from the success of Superstar to becoming the first Pakistani UNHCR Goodwill Ambassador! She took this fierceness to the runway in Paris, danced away with Helen Mirren and made 2019 her year.
[twl_embed link="https://www.instagram.com/p/B3EqW_9BTjc/"]
October
It's no shock that Eman Suleman is a favourite at Mashion. We love how bold and unapologetically herself she is! And when she decided to go for a drastic transformation and shave her hair – something labelled as "unfeminine" – it just made us love her more. She fearlessly rocked her new look in Mohsin Naveed Ranjha for PLBW and cemented herself as an icon!
[twl_embed link="https://www.instagram.com/p/B3H3HHTHuJg/"]
November
The fashionable Amna Baber didn't let pregnancy get in the way of her style and we love her for that. She was serving look after look and absolutely slaying in all of them. Our favourite is this all black outfit with a statement clutch. Thank you, Amo B, for giving us such great fashion inspiration!
[twl_embed link="https://www.instagram.com/p/B4r5FiGHk3h/"]
December
And after all these amazing looks, we're closing off 2019 with our favourite time of the year – Decemberistan! Mansha Pasha showed us how to rock a multi-colour ensemble at our next function in this pretty pink Omorose look. We're already taking notes for next year!
[twl_embed link="https://www.instagram.com/p/B6dVziNgay7/"]