We all know how stressful wedding planning can be. From choosing the venue, to finalising the guest list, to deciding the theme for the decor and food – it's a lot. What makes it worse is when you don't know what to wear for your big days! Everyone has different ideas for what they want to look like, but we thought it might help to have some inspiration. Scroll down for all the Valima outfit inspiration you will need! Hopefully this will steer you in the direction of your dream outfit: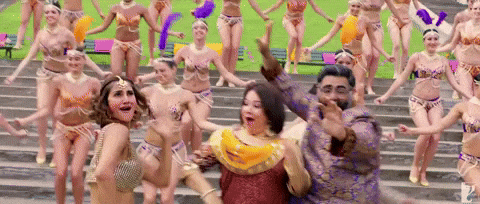 CLOTHES
If you're wearing bright or dark colours on your other events, the valima is when you can tone it down! Opt for a pastel or muted metallic and let your inner minimalistic out. There is little more elegant than a Valima bride!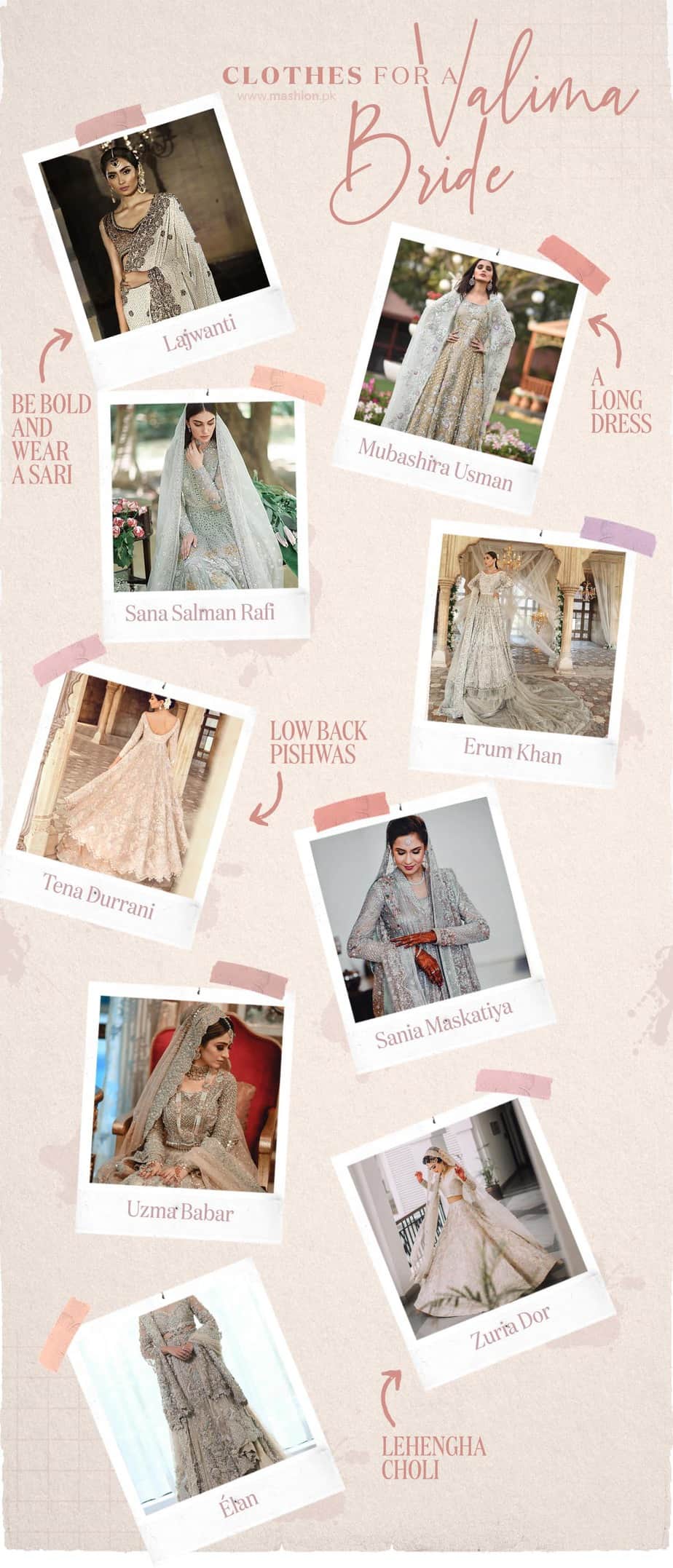 JEWELLERY
Valima is all about elegant jewellery. Go for pieces that accentuate the best parts of you. If your clothes have a low neck, go for chokers that can be paired with dangly earrings. Keep an eye out especially for diamonds and pearls because they tend to go well with the pastels and soft toned colours brides usually wear on the Valima!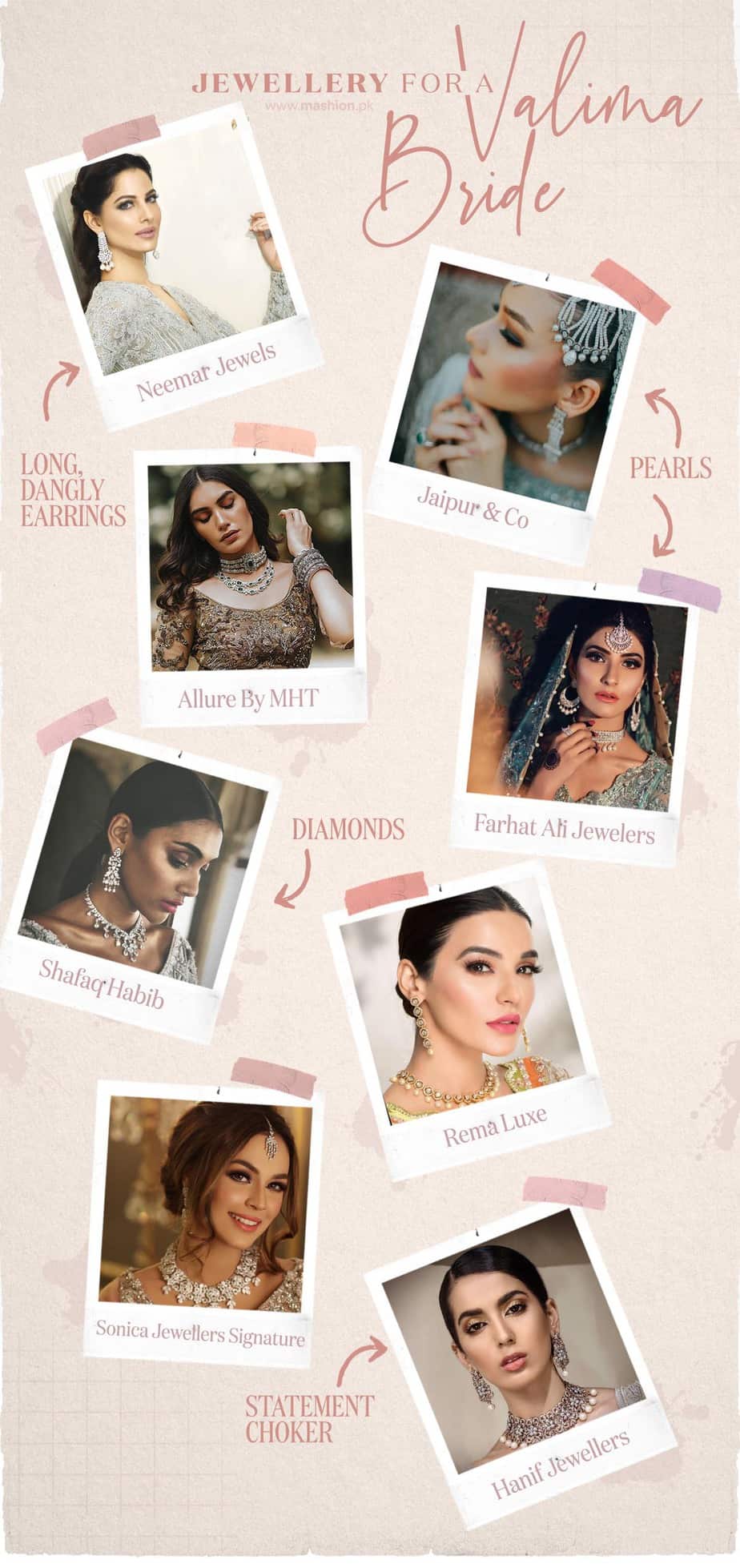 SHOES
Pick out colours for your shoes that compliment your outfit. Delicate, feminine designs with some sparkle or lace can elevate your whole look!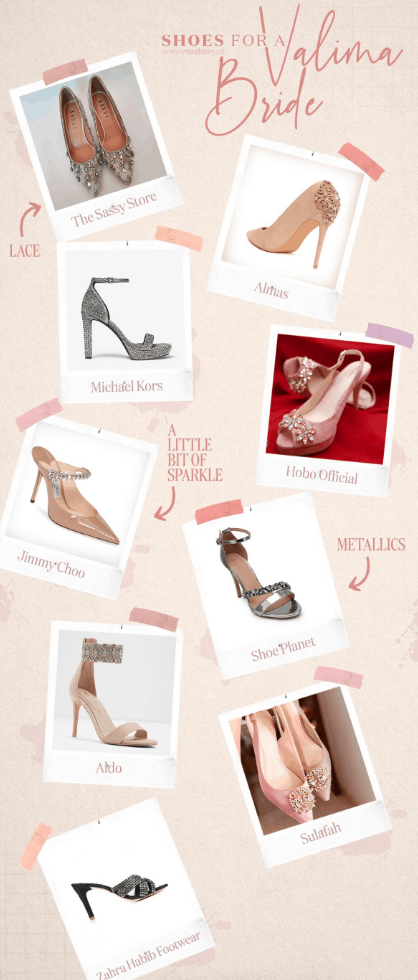 BAGS
Sticking with the theme – we recommend pastel and metallic bags for your valima outfit. But remember, you are the bride and you can wear whatever you feel the best in!