If you want to do medicine or law, a university degree might be the best option for you. However, maybe you're someone that wants to experiment in a certain field before you commit to a long relationship with it. In such a case, short courses can help you out! They add to your skill-set and build your university application, if you do decide to opt for that route. Career and academic counsellor, Alizeh Atif from Beguidednow, says " I have noticed the rise of online programs, short courses, diplomas and certificates being in high demand by students and young professionals to enhance their job and college applications." The best part about most short courses are that you can do them irrespective of having a university degree. Scroll down to read some of the short courses you could enrol in if you're looking to gain some training or be productive with your time!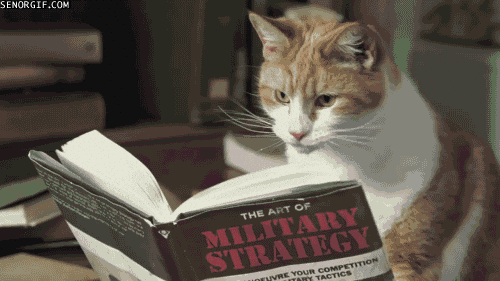 1. Makeup Courses
The beauty industry is booming and many young makeup artists are on the look out for avenues that allow them to tap into their talent and enhance it. The good news is, so many of our local beauty experts provide extensive training and give you a certification for it! Alizeh recommends "Bina Khan and Pivot Point Pakistan as good starting points for someone who wants to receive professional training in makeup." Most places run sessions several times a year so keep an eye out on their social media for when the next one is. Remember to book early to guarantee yourself a spot!
Other places also offering courses: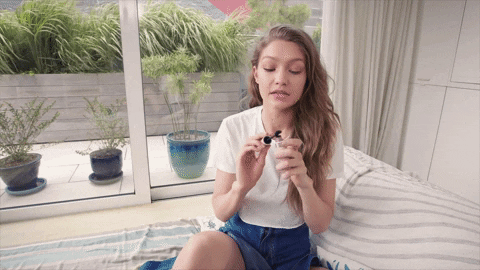 2. Culinary And Hotel Management Courses
If there's one thing that unites us all, it's food! With new eateries opening in every nook and corner, the food industry has definitely been expanding at an accelerating rate. If you have a love for cooking and want to hone your techniques, take up a short cooking course! There are several options available locally and Alizeh says "Pakistan Institute of Tourism & Hotel Management (PITHM) and Naheed Ansari would be my personal recommendations." Internationally, places like Le Cordon Bleu also offer outstanding hospitality and culinary courses that are well worth your time!
Other Local Places Offering Culinary Courses:
National Institute of Culinary Arts And Hotel Management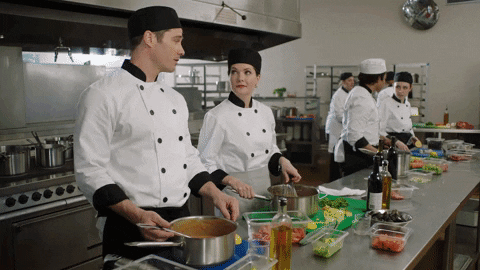 3. Fitness Courses
If there's one thing we love to see trending, it's fitness and health. So many new gyms have been opening up and if you love working out and think that working as an instructor might be your calling, look into some of the certifications available! Alizeh suggests exploring places in Dubai as the close proximity and abundant options make it a "practical destination as a hub of world-class trainings in Pilates and Yoga." Otherwise locally, there's places like Shapes, that offer fitness training courses.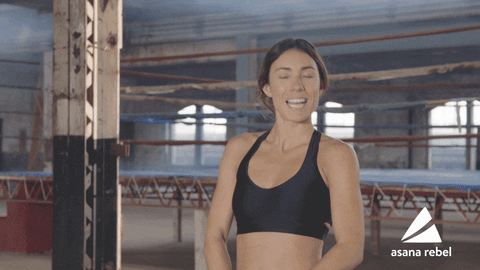 4. Art Courses
Are you a lover of all things art and creative? If that's what your passionate about and want to polish your skills, look no further than the short courses and diplomas available at Indus Valley School Of Arts and Karachi School Of Arts. Alizeh says they are perfect "to brush up an existing skill-set or explore a new field with limited time, resources and risk than enrolling into a full time masters program." Hunderkada College of Visual and Performing Arts is also soon launching its online courses that will provide young talents with the skills and techniques they need to further enhance their artistic potential. And for those in Islamabad, there's also Sajida Hussain Art Classes!
5. Photography Courses
The past few years opened up avenues for young photographers and editors across Pakistan; almost everyone with a DSLR landed an amateur photography gig. But even though the market has expanded, the competition has become tougher. If you want to refine your photoshop skills or understand the basics of non-linear editing, Talha Ghouri or Nick Carver can help you learn that and more from the ease of your room!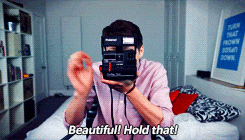 6. Media, Communication And Tech Courses
With media, tech and communications growing in popularity, it only makes sense to experience the way they are changing and affecting our world. For those curious to learn more, PTV Academy is offering rigorous training in various media related professions, while NIST is offering courses in web skills, software development and more. AIMS also has a variety of media related short courses such as on digital marketing, tv production and news anchoring.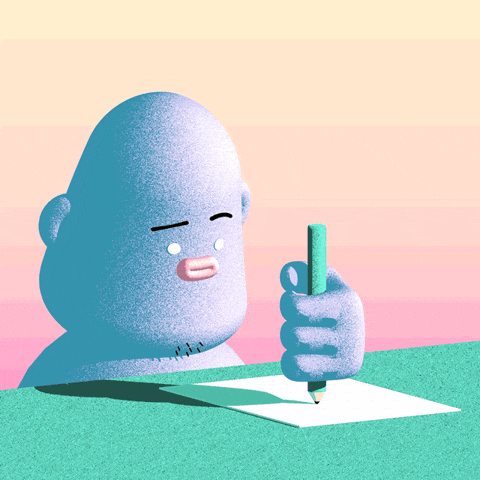 7. Online Courses
Online courses are a great way to refine an existing talent or learn a new skill from the comfort of your own home. Sometimes it's difficult to find an in-person option locally for something you want to learn more about. YouTube tutorials and online websites are amazing to gain knowledge, but signing up for an online course means you get a certificate at the end of it that adds to your resume. Career and academic expert, Alizeh, says that "Digiskills offer very useful and practical online courses." Digiskills is a training program that provides individuals with skills that are being sought after in the current market. It has been designed with the Pakistani audience in mind and the 10 courses they currently offer range from freelancing to creative writing, and even graphic designing and digital marketing. Aside from this, places like Teach offer short courses in education, healthcare and counselling, while Coursera offers a variety of short courses for several different disciplines – you can even do one to learn Korean! Remember, it's all about finding what works for you and if that's an online course then well, the world is your oyster.