Ever headed to shopping with the intention of buying a brown outfit? Probably not. It's not just you, brown isn't the first choice of many girls. Though it can never replace all the blacks in our wardrobe, it does deserve some love. It has a bad rep for being boring for no reason. In fact, a brown outfit can look as sophisticated as a black one if styled the right way. If you're convinced to give brown a try, keep reading for some inspiration on the different ways to wear the colour: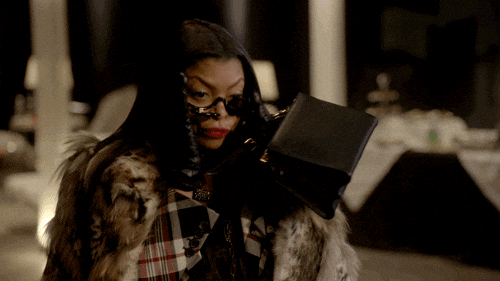 1. Check Mate
Checkered print and the colour brown both have a bad reputation. But when combined, they make for a chic outfit. Throw over a checkered brown jacket on top of a basic tee and denim jeans to create a killer look with minimum effort. Trendy while still being lazy – if only every outfit could be done this way!
[twl_embed link="https://www.instagram.com/p/Bni6N85H5sd/"]
2. Wear It In Velvet
If you think your brown pieces tend to look dull and boring, maybe the problem is the material they all are in. Opting for materials like silk or velvet could spice up the brown in your life! Make an embroidered jora in brown velvet and the colour instantly gets upgraded to look expensive. There's little velvet can't make look good!
[twl_embed link="https://www.instagram.com/p/BspfQpLAch4/"]
3. Wear Different Tones
An extremely underrated way to wear all the brown pieces in your wardrobe is together. You might think that the different colours will clash, but instead they make for a super fashionable outfit. A pleated, metallic brown skirt with an oatmeal brown top looks classy and is an all brown outfit – something most of us think we can never pull off! It's all about going out of your comfort zone and experimenting with your clothes.
[twl_embed link="https://www.instagram.com/p/B2wkDOtA7s-/"]
4. Pair It With Denim
The chilly days are here which means that most of us are looking for warm alternatives to our wardrobe favourites. If you're a lover of denim and are aching to sport your new denim jacket with an outfit, wear it over a brown ribbed sweater and be cozy and stylish at the same time. Throw in some chunky jewellery too for good measure!
[twl_embed link="https://www.instagram.com/p/B1dkd2GnDLw/?igshid=1enfrqfr8kge4″]
5. Wear Cheetah Print
One thing that's brown and not boring at all is…cheetah print! There are so many ways to wear this iconic pattern. If you're bold, wear it head to toe as a dress. Or, wear a cheetah print skirt with a white tee. If you haven't yet noticed, there's little that can go wrong when it comes to styling your statement pieces with a white tee!
[twl_embed link="https://www.instagram.com/p/B1wJT_hHpMh/?igshid=7ujzft7lh918″]
6. Suit It Up
A power suit might just be the answer to all your problems. Need to feel in control of your life? Wear a suit. Need to incorporate more brown into it? Wear a brown suit. Suits are a lot more versatile nowadays than they might have been a few years ago. Not only can you wear them to a meeting, but also to dinner, lunch or casually! It all depends on how you style it.
[twl_embed link="https://www.instagram.com/p/BtELn0WgH_v/?igshid=137xp0dwd5p4n"]