Khaadi, established in 1998, has gone to become a household name. It has since then expanded internationally across the GCC and the UK. With the kind of legacy that Khaadi has established, it makes sense to want to treasure and encapsulate it. That is exactly what their new campaign does – reconnects us to their core values and reinvents the past to fit the present. Keep scrolling to see how Khaadi gives us a blast from the past!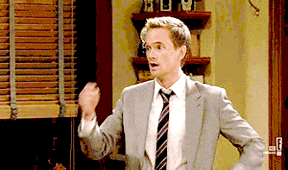 Khaadi's New Campaign
For their latest campaign of unstitched prints, Khaadi is bringing together the past and the present. There is an element of nostalgia present as you see that they have brought back Cybil Chowdary, who is gracing the screen with designs of the past. Along her is Sadaf Kanwal, the current face of Khaadi. As a part of celebrating their 21 years, Khaadi uses this powerful duo in a campaign that takes us to their roots.
[twl_embed link="https://www.instagram.com/p/B5QJQuBBa-p/"]
Mashion Followers' Favourite Khaadi Pieces
We took to Instagram to ask our followers what their oldest piece of clothing from Khaadi is. The responses demonstrate just how ingrained the brand is in our lives and how items of the past still hold relevance to us today. One follower claimed she still owns her "childhood shirt in red and white with embroidered leggings," while countless others have items from over 5 years ago. Talk about a committed relationship!

'I have a shirt which I bought in 2014' – @arooj_wajid
'A Khaadi pret shirt from 5 years ago. I still wear it.' – @mahinnadeem16
'Mine is from about 4 years ago, and I am wearing Khaadi right now!' – @anmrizvi
'A green top. Bought 10 years ago or more than that.' – @malisloo

'Khaddar embroidered suit and a pair of denim pants' – @callmedr_dimple
'A pair of bell bottom trousers which still seem new and shiny' – @bintemansoorthathai
'From 2012 and it's still my fav!' – @zahraahyder
'A two-piece suit from their 2012 collection' – @hajramateen39

Mashion Staffers' Memories Of Khaadi
Considering we all own at least one item from the clothing powerhouse, it was only fair for our staffers to give their two cents on the brand also. Keep reading to find out some fun memories they associate with it, as well as what their most treasured piece from Khaadi is! 
"I still remember going to Khaadi as a kid and being fascinated with how big the store was. My mom would spend hours there, and I am not even exaggerating! So much of my childhood was spent in their store that a few years ago when I saw a Khaadi store in London, I had to step back and process the moment. I don't always feel nostalgic, but I definitely felt it then. And proud." – Maryam Ansari, Content Editor.
"I have this kurta from 2012. It has truck art print on it, which I think was a one time thing. Till today, people ask me where I got it from and they're always surprised that I am still wearing something I bought such a long time go. But it's just that good." – Almas Sheikh, Video Producer
"My favourite white kurta from Khaadi is easily 4 years old and I still wear it cause the quality has not decreased over time." – Zoha Naqvi, Social Media Manager.
"Years ago, my mom had bought an unstitched cloth from Khaadi and as luck would have it, the tailor messed up and stitched it to my size instead. I've grown out of it now, but I still have it. One of my first proper kurtas that I wore all the time was mine because of a complete accident!" – Anam Sadick, Marketing Manager
The popularity of Khaadi as a staple in everyone's wardrobe is evident, but through this campaign, we are reminded of that. It is definitely an 'Ode To The Classics' and is done with the same vibrant flare that we all associate Khaadi with.