The cold winds have started to blow in our part of the world and because it's not chilly for too long here, you should take advantage of it while you can. There's no better time to channel your inner fashionista as in the winter season. But we admit, it can get confusing to style winter clothes. If you need some inspiration, we've gathered some classy looks from your favourite celebs to help you!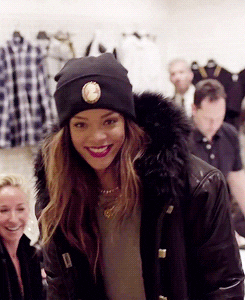 1. Maya Ali
If you've ever thought that slogans don't look classy, Maya Ali is here to prove you wrong by styling this slogan sweatshirt with a midi skirt and boots. If you want to take your casual sweatshirt up a notch, take a page out of her style book and carry your lazy outfit out to dinner in style!
[twl_embed link="https://www.instagram.com/p/BtF6Pk_lWpm/"]
2. Mawra Hocane
Winter doesn't have to be dreary and Mawra Hocane shows you just that by sporting this bright sweater. To tone down the colour, pair it with leather trousers and instantly achieve a chic look! (p.s. if you don't own leather trousers, this is the trend you need this winter!)
[twl_embed link="https://www.instagram.com/p/Bq74nkpAE3g/"]
3. Sonya Hussyn
A classic plaid coat will go a long way in dressing up even your most casual outfits. Follow the stunning Sonya Hussyn's lead and invest in a smart, long plaid coat. Pair it with your winter staples – a high-neck and thigh-high boots – for an extremely elegant look.
[twl_embed link="https://www.instagram.com/p/Bpe-mjmDEsM/"]
4. Ainy Jaffri
Are you as excited for winters as Ainy Jaffri? If you want to feel comfortable and cozied up during the low temperatures, grab a chic puffer jacket to welcome the chilly season in style. This effortless look of Ainy proves that even the cosiest of accessories can look smart. Add a cute beanie to make it extra snug!
[twl_embed link="https://www.instagram.com/p/BqSYe2lAzQl/"]
5. Armeena Khan
Winter is the best time to play with textures and patterns so make the most of it. Pair up different styles and prints to create a fun look. Take a cue from this fuss-free look of Armeena Khan and don a pair of checkered pants with a black top and matching coat!
[twl_embed link="https://www.instagram.com/p/BgMSeaOFWer/"]
6. Momina Mustehan
If you're still not sure whether to invest in a bulky winter coat, then let Momina Mustehsan convince you. Give your summer essentials – jeans and sneakers – a winter update by pairing then with a warm coat featuring fur details to look as modish as the beautiful singer.
[twl_embed link="https://www.instagram.com/p/BrXzkvcHvhx/"]
7. Sadaf Kanwal
If you find high necks difficult to style, the supermodel shows us a new and more fashionable way to wear the classic high-neck. Turn up the heat a bit more by throwing on a denim jacket, and you're ready to go!
[twl_embed link="https://www.instagram.com/p/BrciKeAA4Ra/"]