Stripes, stripes, stripes! This trend is not ready to leave the fashion world anytime soon. But aren't you tired of wearing stripes in the same manner? Do you want to make your outfit more playful and colourful? Check out these five ways to amp up your stripe style game! (Hint: The key is to not wear monochrome stripes!)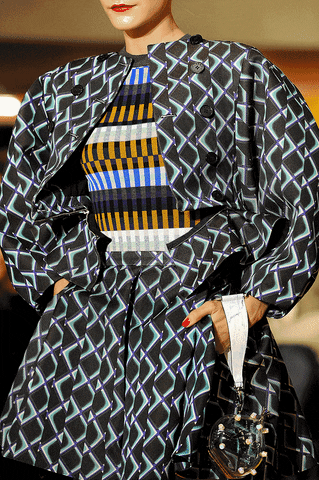 1. Play With Patterns
It's all about patterns! Who said clashing prints can't be a good idea? Create a lively look with a striped shirt and bright, patterned trousers. You'll definitely turn heads and your outfit will be anything but boring!
[twl_embed link="https://www.instagram.com/p/BlszU9_HMyH/?igshid=170lofrsninh8″]
2. Striped Skirt
What looks prettier than colourful skirts? Striped colourful skirts! You can never go wrong with a colourful skirt featuring stripes. In fact, throw a basic tee with it and it's the safest way to carry this trend.
[twl_embed link="https://www.instagram.com/p/Bmp0atmD_4S/?igshid=92m0k9x1daci"]
3. Matching Separates
Wear a striped blazer and matching trousers in a fun, unconventional colour, and take the style game to the next level! If you have an event or formal lunch to go to, this is the perfect outfit that will grab everyone's attention. It's simple, but adds an element of sophistication to your look.
[twl_embed link="https://www.instagram.com/p/B4j_3b5DKCQ/?igshid=1ogq539z30nyl"]
4. Colourful Striped Dress
Dresses are always fun, but a striped dress is even better. Add multi-coloured into the mix and you've got the recipe for a statement piece! If you don't want to feel like you are striped up from head to toe (even though there's nothing wrong in that!), go for a dress with an asymmetrical neck!
[twl_embed link="https://www.instagram.com/p/ByK9PnplTmS/?igshid=1jkw6jwy3zmwp"]
5. Neon Blouse
If you are adamant on wearing monochrome stripes, but still want to stand out, pair a monochrome skirt or trouser with a loud, neon top. Also, try out different silhouettes when it comes to skirts – pencil, a-line, asymmetric, tiered, etc. Don't be afraid to step out of your comfort zone – it's the only way to spice up your wardrobe!