The most boring but versatile thing in everyone's closet has got to be black tights. They can be worn in so many different ways, but most girls end up wearing them with the good 'ol kurta. And while that looks great, there is a lot more you can do with them! Keep scrolling to check out how you can glam up the sometimes boring back tights: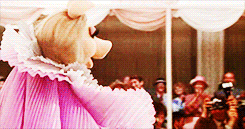 1. Contrast Them Right With White
This classic colour combo can never go wrong. Make black tights work appropriate by pairing them with your favourite white button-down top for an effortlessly chic and elegant look.
[twl_embed link="https://www.instagram.com/p/Bj2anc2Ff3G/"]
2. Wear A Long Silhouette
It's tempting to wear the conventional tee's and shirts – they are classics that go with everything! But, silhouettes that are long from the back and short from the front can help elongate your body and add something extra to your outfit. Your boring black tights can be made appropriate for a nice lunch out with friends this way!
[twl_embed link="https://www.instagram.com/p/BqVA93WHIU_/?igshid=yxpf5ao0r4fq"]
3. Button A Blazer
Blazers are an essential in your wardrobe. But, if you feel as though you're running out of ways to wear them, button them up and wear them as a dress with your black tights! It's going to look chic and will turn your average black tights to an outfit you can go around town in.
[twl_embed link="https://www.instagram.com/p/BaEXZCtlOZD/?igshid=z2weun8ltqfd"]
4. Make A Statement With A Patterned Dress
Ditch your everyday top for something more striking and statement worthy like a cute, mini patterned dress. By adding some colour to the starkness of your tights, just watch how it transforms them!
[twl_embed link="https://www.instagram.com/p/BuWCP7DlxzU/?igshid=1quswyfobaufd"]
5. Layer It Like A Slayer
Let the layers help you slay! When layered with the sleek fashion staples, those black tights can turn into chic street wear. Put on a summer shrug or a trench coat over a graphic tee and tights, and get ready to receive lovely compliments!
[twl_embed link="https://www.instagram.com/p/BgN91lpj9RS/?taken-by=amnababer"]