Just like summers are incomplete without lawn outfits and sundresses, fall is incomplete without denim. The temperature might go down, but the love for denim only goes up.  The good news is that this season, instead of the old styles, chic new ones are taking over the streets. They all happen to be super easy to pull off too! Keep scrolling to uncover how your favourite fashionistas will be wearing the darling denim this season.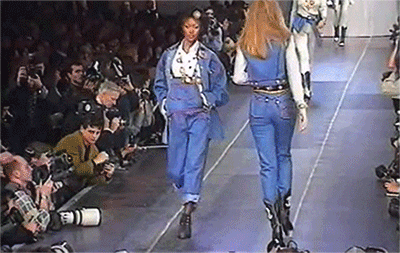 1. Utilitarian Denim Jumpsuit
This updated version of overalls will take your jumpsuit game to the next level. The utilitarian jumpsuit is in an oversize silhouette which can be altered, and features a belt to accentuate the waist. The cool jumpsuit has already been approved by supermodels like Emily Ratajkowski and so it's a safe bet that we'll be seeing a lot more of it!
[twl_embed link="https://www.instagram.com/p/BwE_xnpnbbL/"]
2. Denim Dress
If you still want to wear denim but are tired of the conventional jeans – be daring and wear an all denim dress! Autumn is the perfect season to sport a maxi denim dress and it's an exciting way to add something new to your wardrobe.
[twl_embed link="https://www.instagram.com/p/By5IbeSBXBL/"]
3. Two Tone Denim
Can't decide which denim looks better, dark or light? Fret not – this trend lets you wear both the shades at once.  The two-tone denim trend is already being sported by fashionistas around the globe and will soon be spotted everywhere on the streets, if it isn't already!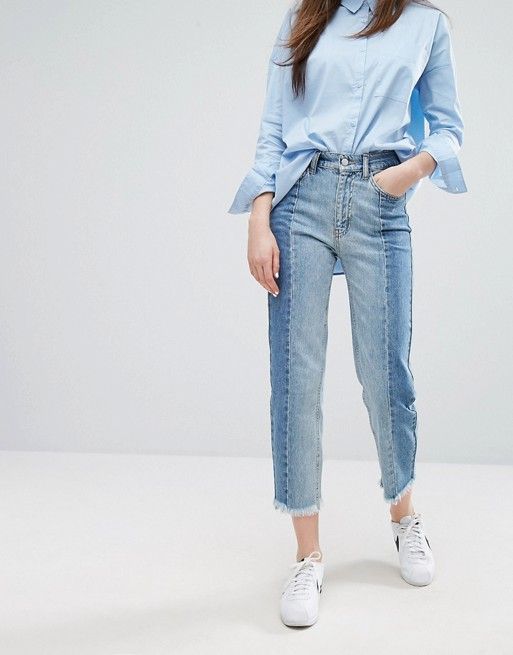 4. Acid Wash
The major comeback this fall is the acid wash trend of the 80's. After arriving on the runway, it took the streets by storm. It also happens to be the perfect piece to complete your autumn wardrobe and can be worn in a variety of ways – dressed up or toned down!
[twl_embed link="https://www.instagram.com/p/B32c6g_AU9N/"]
5. Side Stripe Denim Jeans
Side striped pants aren't new to the fashion world and yet, they show no signs of going out of style. Whether they are single, double or coloured stripes, they help add an extra edge to an outfit. Throw a simple tee over them and elevate an otherwise basic look!
[twl_embed link="https://www.instagram.com/p/ByvCgj1Ao-V/"]