Fashionistas around the world are slaying street style these days with printed pants. Whether casual, formal or business, vibrant and colourful pants are being incorporated in every outfit. To slay the game just like them, scroll through these five ways to wear printed pants this season!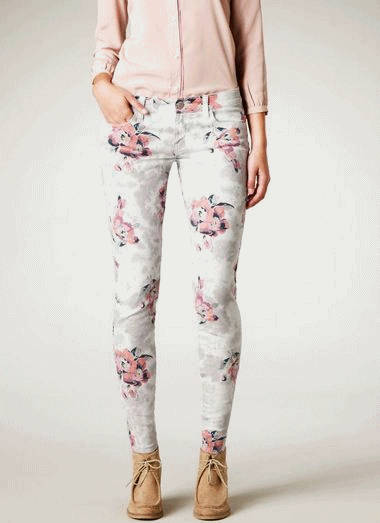 1. Denim Shirt with Printed Pants
For a casual yet elegant look, don your favourite denim shirt with a pair of subtle printed pants. Complete your look by putting on classy heels and accessories and you're all set!
[twl_embed link="https://www.instagram.com/p/ByK68b4nX4F/"]
2. Striped Pants With A White Top
Going for a formal dinner? We have the perfect look sorted out for you! Get an elegant white top and pair it with pretty striped pants in fun colours. Add some statement jewellery to elevate your look even further
[twl_embed link="https://www.instagram.com/p/B1vjd6Bj7m6/"]
3. High-Waisted Pants With a Plain Top
Make your casual look a bit more glam by wearing a plain top with some funky patterned pants! Opt for high-waisted pants and add a chunky necklace to make your look standout.
[twl_embed link="https://www.instagram.com/p/B261Novnggb/"]
4. Pair With A Blazer
Blazers add an instant air of sophistication to any outfit and they'll do the same with printed pants! Pair them with a plain white or black top and layer with a cool blazer. Complete the classy look with solid heels and handbag.
[twl_embed link="https://www.instagram.com/p/BwkI8-oASXR/"]
5. Layer On Layers
Impress your friends with an insanely chic and edgy look. Keep things casual in a wide leg printed pant with a layered top. Mix colours and textures for a supremely edgy look. Add some layered necklaces and chunky rings for that rocker chic style!
[twl_embed link="https://www.instagram.com/p/B1nx1Wlgn_r/"]