Leftovers can be a nightmare – they just eat up space in the fridge if not dealt with in time. Plus, the horror of leftover food contaminating everything and stinking up the fridge is terrifying. But there's solution to almost every problem and this is no different! There are so many ways to use your leftover food to make another fun meal. Check them out below.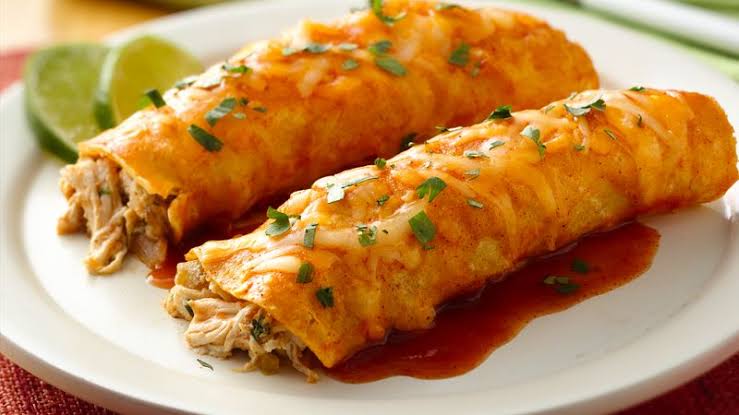 Ingredients:
1 tbsp. of butter
½ cup chopped green onions
½ tsp. garlic powder
Some diced green chilies,
Any leftover soup you have
½ cup sour cream
Leftover chicken meat
1 cup of shredded Cheddar cheese
¼ cup of milk
Tortillas
Instructions:
Preheat the oven to 176 degrees C (350 F). Melt the butter over medium heat in a saucepan and sauté the green onions. Add the garlic powder, the green chilies, the leftover soup and sour cream and keep stirring. Put ¾ of the sauce aside and add the leftover chicken and shredded Cheddar cheese in the remaining sauce, mixing well. Add milk to the sauce you put aside so it loosens up and is ready to serve as a side sauce. Put the chicken mixture on the tortillas with the remaining sauce and some extra shredded cheese. Roll them up and put in the oven to bake for 30 mins. Serve the enchiladas with the sauce and whichever extra condiments you like.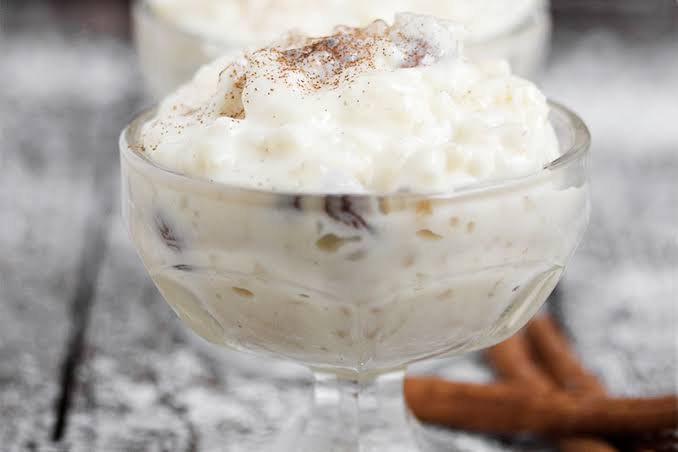 Ingredients:
1 ½ cups of cooked rice
2 cups of milk
¼ tsp. of salt
1 egg, beaten
1/3 cup of white sugar
1 tbsp. of butter
½ tsp. vanilla extract
Instructions:
In a saucepan over medium heat, add the rice, 1 ½ cup of milk and salt and stir until it's creamy, about 15 minutes. Put the remaining milk into a separate bowl with the beaten egg and white sugar and mix. Add this mixture to rice and stir for about 3 mins. Add in the butter and vanilla extract and mix it all together and you have a creamy rice pudding.
Pro tip: Add some kick to the pudding by garnishing lightly with some cinnamon powder.
3. Loaded Mashed Potato Balls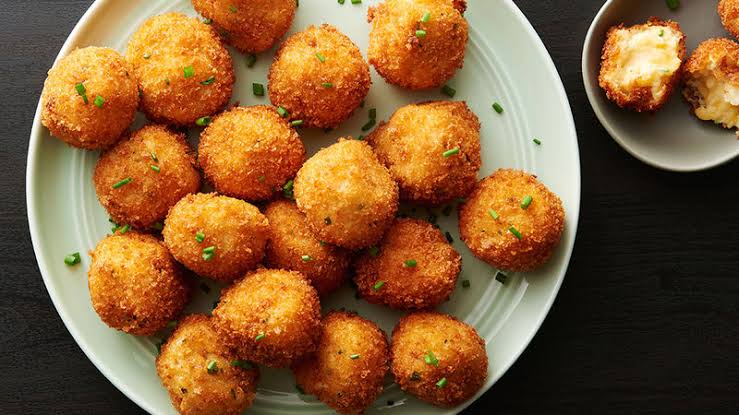 Ingredients:
For the filling:
3 cups of mashed potatoes (if you have leftover cubes of potatoes, use a muddler to mash them)
1 cup of shredded cheddar cheese
¼ cup of chives chopped
Salt & pepper to taste
For the bread coating:
½ cup of flour
2 eggs, beaten
1 ¼ cup of bread crumbs
½ cup of Parmesan cheese, shredded
Instructions:
Preheat the oven to 200 degrees C (400 F). Mix all the filling ingredients together until well combined. In a separate bowl, combine the Parmesan cheese with bread crumbs and have a separate bowl for the eggs. Grab a decent amount of the filling mixture (you can also use an ice-cream scoop to measure the balls) and roll them in the palm of your hands. Drop each ball into the beaten eggs, making sure to coat them all over, and then cover it with the bread crumbs and cheese mixture. Line a tray with all the balls and put in the over for 5-10 minutes, till they turn golden brown. Serve them while hot with a marinara sauce or ketchup!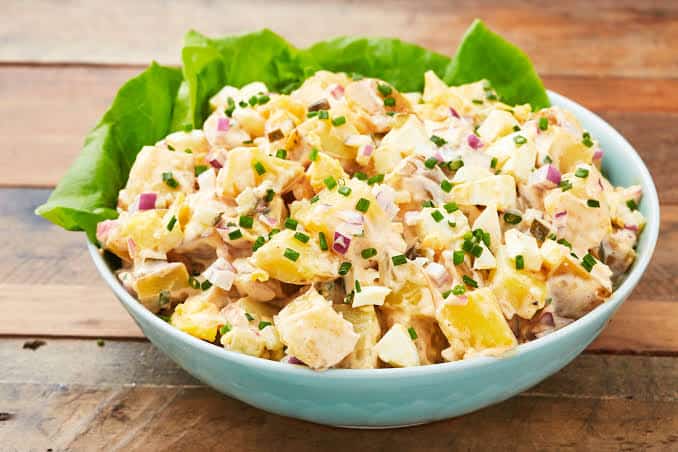 Ingredients:
Leftover potatoes
3 shallots, finely chopped
3 tbsp. of mayonnaise
3 tbsp. of extra-virgin olive oil
1 tbsp. of lemon juice and
A few parsley leaves, chopped.
Instructions:
Cut the potatoes into cubes, if not already done. Add the shallots and mix. In a separate bowl, mix the mayonnaise, olive oil, lemon juice and vinegar. Add this dressing to the potatoes and shallots mixture, mixing well, and garnish with parsley. Chill in the fridge till you need to serve!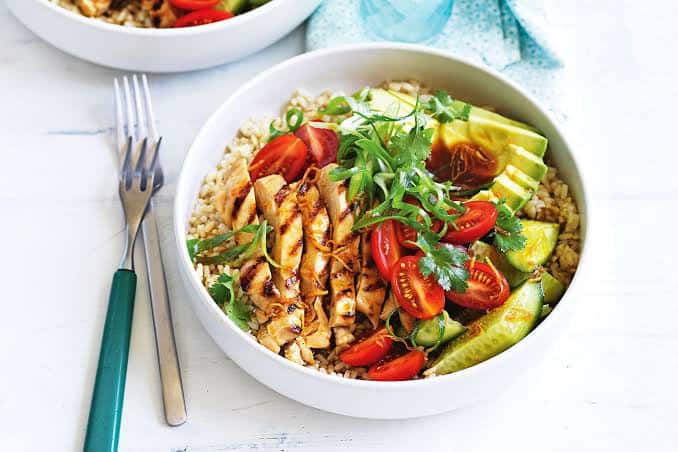 Ingredients:
Chicken, shredded or boneless
A few garlic cloves
Some red chilies
Green peppers
Tomatoes
Rice or pasta (depending on what you have)
Instructions:
Throw some garlic in a pan with olive oil, followed by the peppers and tomatoes. Stir for about 2 minutes on medium heat and add the chicken. Fully cook the chicken, or warm it up if it is already pre-cooked. Add some chilies and sauces you'd like. Take the bowl of rice or pasta and top it up with this mouth-watering gravy. Ready to eat!