The current heatwave has taken a toll on everyone, especially since it seems never-ending! We're always wondering what to wear in these sweltering months to keep ourselves cool and simultaneously look stylish. But let's be honest, not everyone has the energy to strategize an outfit-of-the-day in this crazy hot weather. On days like these, fashion inspiration is much needed and we can always turn to our favourite celebs to deliver! If you're wondering what to don in this unbearably scorching season, here's all the stars you need to take notes from.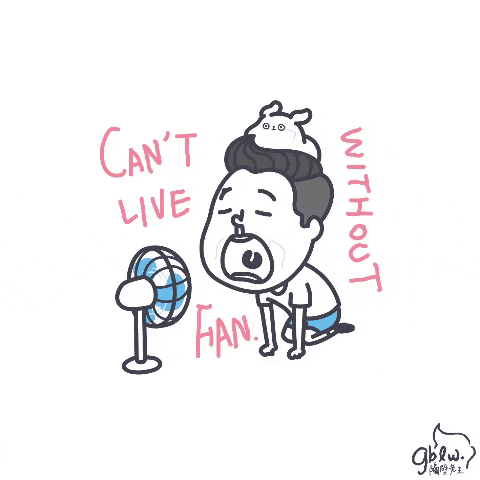 1. Iqra Aziz
A quick glance at Iqra Aziz's lacy white dress will give you all the cool vibes. Imagine how heavenly it would be to wear, especially in this scorching heat. But if you can't find a similar dress, you can easily get it stitched. No one should be denied this breezy dress!
[twl_embed link="https://www.instagram.com/p/BycEuGIgSdA/"]
2. Hareem Farooq
We all know the off-shoulder trend is still going strong and we're grateful – it's the perfect thing to wear in this weather! Hareem Farooq clearly agrees in this chic blue off-shoulder top, paired with bright red pants. Take a cue from this star and embrace the off-should trend.
[twl_embed link="https://www.instagram.com/p/Bym_B1WlJSG/"]
3. Mawra Hocane
The only way we could look this happy on a hot day is if we're wearing an outfit as comfy as Mawra's! The diva opts for a white cotton top and loose, striped pants to keep the heat at bay. We love the pop of colour she adds with a yellow headband – a cute accessory with a functional purpose!
[twl_embed link="https://www.instagram.com/p/ByasCDtAOzJ/"]
4. Areeba Habib
We've said it before and we'll say it again: the white shirt and denim combo always works. And when the weather keeps you from wearing your perfectly curated outfits, a white button-down paired with jeans is your saving grace! Supermodel Areeba Habib exemplifies this with a chic bag and statement earrings.
[twl_embed link="https://www.instagram.com/p/B09SwlgAdaH/"]
5. Saba Qamar
Here's another celebrity look that proves the white and denim combo is ideal for a hot day. The gorgeous Saba Qamar makes the most of summer by strolling in a park wearing the trendiest possible outfit — a knotted white tee and skinny jeans layered with a bright yellow kimono. We're lovin' it!
[twl_embed link="https://www.instagram.com/p/BvmD_NehERs/"]
6. Amna Ilyas
Amna's floral summer dress is the dream outfit for a hot day. It's pretty, breezy and easy to rock. Be it a girls-day-out, a birthday party or a hi-tea — a dress like this will turn heads wherever you go.
[twl_embed link="https://www.instagram.com/p/BympLbsH89H/"]
7. Alyzeh Gabol
Dressing up for fancy dinners and formal soirees is nothing short of a struggle in the heat. Alyzeh Gabol shows us a no-nonsense way to keep your style quotient high without the torture of a showy dress. She keeps it classy in this blinged-out graphic tee with black tights and matching heels. Your summer party wardrobe sorted forever!
[twl_embed link="https://www.instagram.com/p/ByxcOYLJ0ZS/"]
8. Sarwat Gilani
Let's get one thing clear — skirts aren't just for parties! For days when it's too hot to wear fitted pants, long skirts are a saviour. Take some cues from Sarwat and her denim button-down and polka dot skirt. It'll keep you cool even when standing under the boiling sun and the skirt's vibrant colour will keep you look fresh and stylish!
[twl_embed link="https://www.instagram.com/p/Byxra1ODUUH/"]