Wellness refers to the process of becoming aware of and making choices toward a healthy and fulfilling life. It's not just about being healthy; it's a dynamic process of change and growth. Wellness includes your lifestyle, physical and mental well-being as well as the environment you're in. Being mindful of wellness may seem challenging, but with the right steps it can be achieved. Making small, simple changes can improve your lifestyle and help you achieve your goals. Instead of indulging in unhealthy or useless activities, try practicing these simple yet effective wellness trends for a more fulfilled life.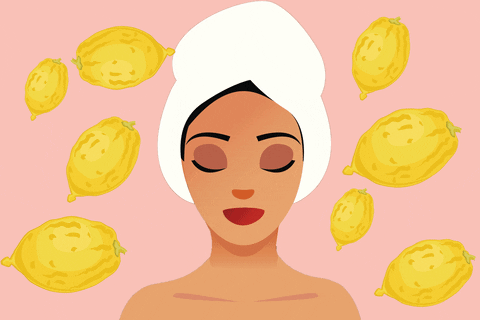 1. Digital Detox
Regardless of age, everyone is a slave to the digital world. Thanks to smartphones, laptops, tablets, and wireless Internet, we're rarely able to keep the screentime at bay. The idea of a digital detox, which is becoming increasingly popular, is to give yourself a break from some of the toxicity of social media. While social media has some great positives, such as staying connected with the world, an unnecessary consumption of the Internet can have detrimental effects, especially on a person's mental health. If you've lately been in search of some peace of mind, going on a digital detox will definitely help you.
2. Clean Eating
What you eat, when you eat and how you eat has a huge impact on your overall health. Eating unhealthily is one of the reasons there are increasing health risks in the current generation. Being mindful of your diet and consuming healthy foods is an essential part of wellness. Clean eating means consuming foods in their natural form and cutting out as much processed food as you can. Instead of experimenting with fad diets, adopt a clean eating approach to improve your overall lifestyle.
[twl_embed link="https://www.instagram.com/p/BzcQmrIhyjA/"]
3. Self-Care
While fitness goals are all the rage these days, being hard on yourself in order to achieve them can be counterproductive. Fitness is always going to be important for overall health, but if you can't strike a balance between mind and body, you won't benefit much. It's time to focus more on your body's health than its appearance. If your body is unable to keep up with those high-intensity workouts, balance it out with low-intensity activities such as yoga, meditation and stretching.
[twl_embed link="https://www.instagram.com/p/Bxzp7Jzn0d4/"]
4. Embrace Clean Beauty
The beauty world is full of up-to-date products. Whether it's a skin issue, hair problem or any other beauty woe, there's a product for all your needs. But even in the age of advanced beauty products, nothing can beat the magic of natural products. Ditch the chemical filled, mainstream personal-care products and replace them with natural alternatives. There are many solutions on the market that can help you make your beauty regimen more sustainable. Look out for DIY solutions to make your own lip balms, deodorants and cleansers.
5. Prioritise Sleep
With never ending work deadlines and the pressure of socialising, sleep is usually the first thing to get neglected. Our sleep schedule is often influenced by all the other activities we have going on. But without proper sleep you'll never be able to achieve any of your wellness goals. To ensure your overall well-being, make sure to prioritise your sleep and follow a strict sleep schedule, getting at least 8 hours of sleep every night.
[twl_embed link="https://www.instagram.com/p/B08qHYkhkYH/"]