Like most problems in life, bad hair days just show up without a warning. Whether it's a haircut or something as natural as the weather, anything can turn your perfect looking tresses into a walking nightmare. Instead of whining over how to manage that head full of hair, it's better to accept the fact that a bad hair day is inevitable. No matter how bad your hair looks, locking yourself in your room isn't the only option – there are smarter ways of dealing with it. Here are six ways you can tame your tresses like a pro!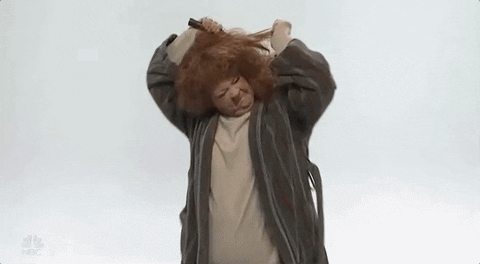 1. Up Your Braid Game
When your hair decides to act up, a braid will be best friend! It's a versatile hairdo that complements all types of outfits and occasions. If you're running late to work, quickly tie your hair up in a messy braid or opt for a fancy fishtail braid for a night out with friends.
2. Invest In A Dry Shampoo
You only realise what a blessing dry shampoo is once you've had a really bad hair day. It absorbs any excess oil and adds volume to your hair. If your hair is looking too greasy and you don't have enough time to wash them, grab a dry shampoo and spray it on the roots of your hair. It'll leave your locks looking fresh, shiny and brand new!
[twl_embed link="https://www.instagram.com/p/Bvog2X4lnkC/"]
3. Heat Tools To The Rescue
Heat styling tools are not be the best option for your hair but they aren't the worst either. When it comes to dealing with bad hair days, a heat styling tool can be a game changer! To control the frizz, turn on your curling iron and curl the ends of your hair. This will hide the frizz and make your hair look ten times more stylish.
4. Sport A Top Knot
When in doubt, rock a top knot. It's the easiest way to tame your mane and, as a bonus, it can make for a super chic hairstyle! A messy bun doesn't have to look perfect, as the name suggests, and that makes it a go-to hairstyle for bad hair days. Add on some hoop earrings and cool shades to keep your style game on point.
[twl_embed link="https://www.instagram.com/p/B0IoJF7DWma/"]
5. Bring On the Accessories
Some good news for the 'everyday-is-a-bad-hair-day' folks — hair accessories are having a big moment right now! So whenever your hair stops behaving, hair accessories will save your day. Hair pins and headbands can help you style greasy hair, while a hat or scarf can help you cover it up. So pick your favourite accessory and you're good to go!
6. Change Your Parting
When nothing seems to work, a little change can make a big difference. You may be comfortable in your usual hair parting but it needs to be changed now and then and a bad hair day is the perfect time! Switching up your parting can make your hair appear more voluminous and keep them from falling flat.
[twl_embed link="https://www.instagram.com/p/B0JMvr7HFvY/"]