It's offiicaly hot. And it's not going anywhere. With stuffy mornings and afternoons that are just downright sticky, it's easy to feel slammed about what to wear when standing in front of your closet. You might think the best strategy is to wear as little as possible, but wearing the right clothes is a better strategy than wearing less of them. The cue is to focus on the right fabrics which will make you feel stylish and comfortable (and hopefully not sweaty).
Closet Staple
The perfect pair of pants to compliment literally any eastern look. Whether the silhouette is long or short, Sana Safinaz' basic pants will make your life easy, breezy and carefree.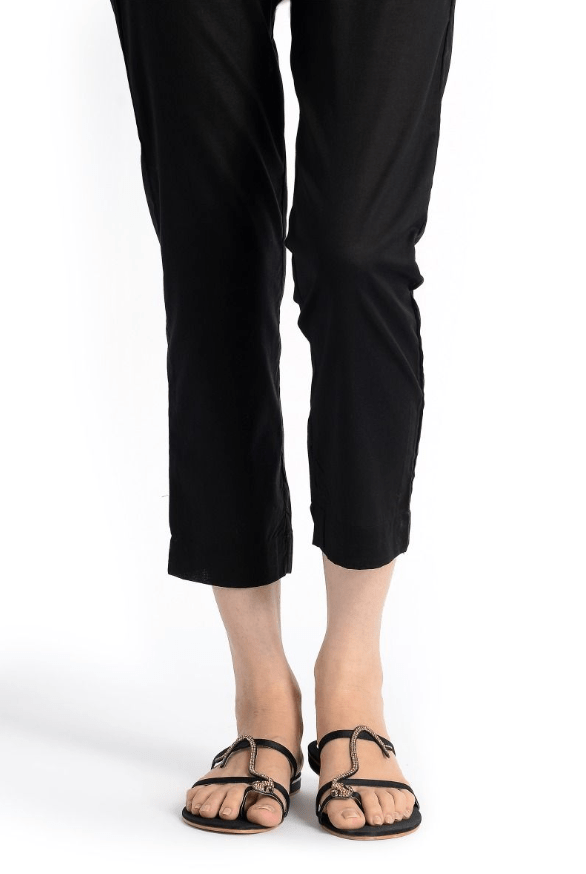 French Blanche
The slim fit of these soft lacey pants from Image is super flattering, keeping it far away from looking boring during lunch dates or even summer dance practices. Honestly, it's a staple for all casual affiars!
The Chic Crush
Culottes can be flattering on any body type but if you really wnat to elevate your style game, these crushed culottes by Sania Maskatiya are definitely the way to go. Enjoy the ventilation and bring forward your fashion A-game at all summer events. We got your back.
Rock The Runway
If you're all about fun, experiment in Sapphire's floral embroidered culotte pants. Yellow, the it color this season, will keep the fashion quotient on point.
Checkmate
Plaid is perfect no matter what the season. From outfits that'll turn heads at parties, to office looks or even airport looks that are equally suitable as they are trendy, Chapter 2 pants are a winner for all.
Spiked With Style
If you're looking to make a statement, Shamsha Hashwani needs to be on your wishlist. Raw silk boot-cut pants with it's lustrous shine will keep your summer pre-wedding wardrobe stress free.
Lady Like
These lacey culottes from Amarah Khan are a perfect go-to for date nights. Apart from being comfy and debonair, they are light weight and hassle free.