Some of us barely have the energy to keep our nails looking clean and filed, let alone worry about the maintenance of long, shiny nails, manicured to perfection. And then when you add in nail art? Forget about it! But thanks to Instagram, our nail woes have found the perfect solution – the negative space manicure! These easy-to-achieve manis give you stunning results with minimum effort. Check out five of these eccentric ideas and book an appointment with your manicurist ASAP!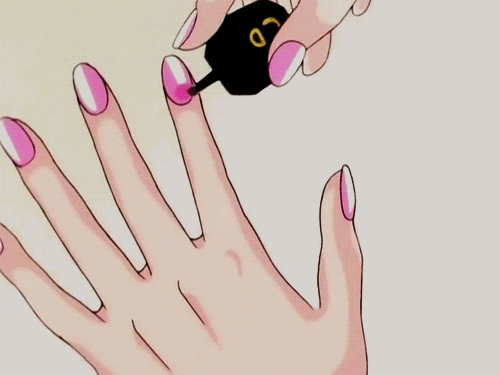 1. Touch Of Yellow
This is the easiest way to rock the hottest shade of the season! A hint of yellow is enough to give you a vibrant look when teamed with a bright pink diagonal line – this manicure is best for days when you can't decide between going minimal or extra.
[twl_embed link="https://www.instagram.com/p/Bktcp1NnEgA/?taken-by=paintboxnails"]
2. French Twist
Upgrade a classic French manicure with its updated and hotter cousin! This year is all about giving the French manicure a new twist – neon! Instead of adorning the typical white tips, opt for a bright neon French manicure. You'll be rocking 2019's hottest trend with zero effort!
[twl_embed link="https://www.instagram.com/p/BuZ_RsEFfNr/"]
3. Hugs & Kisses
Spread love wherever you go with this cute manicure. Tiny noughts and crosses using black nail paint are the most understated yet show-stealing nail art design.
[twl_embed link="https://www.instagram.com/p/ye6NnGkLR1/?taken-by=jessicawashick"]
4. Gold Is Glamorous
Go a little extra with gold, frosted tips. It's glam and minimal at the same time. For a polished look, paint the nails with a nude or sheer pink shade and tip it with gold.
[twl_embed link="https://www.instagram.com/p/2lfrBLELXm/?taken-by=jessicawashick"]
5. Shades Of Pink
Who said you can't wear colours of the same family together? This manicure featuring diagonal stripes in different pretty shades of pink is simple yet bold. BRB, going to get all the pink polishes!
[twl_embed link="https://www.instagram.com/p/BihRHIaBd30/?taken-by=aliciatnails"]