You could have the most extensive, high-maintenance skincare routine in the world, but you still won't be spared from blackhead. They happen to the best of us! You could try to squeeze them away but dozens more will just pop right up. They're inevitable. But nothing's impossible, right? As shocking as it may seem, getting rid of blackheads is possible and we have the solution right here! Read on for ways to deal with those pesky blackheads.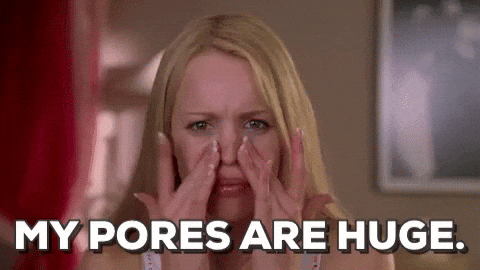 1. Cleanse, Cleanse, Cleanse!
It may seem basic, but trust us, cleansing will solve most of your skincare woes! Cleansing goes a long way to prevent oil and dirt from building up in your pores, which can cause blackheads. Cleanse your face thoroughly at least twice a day – in the morning to get rid of any bacteria that may have entered your skin from the pillowcase, and at night to get rid the grime and makeup residue from the entire day. Your skin should feel squeaky clean before you hit the hay!
2. Introduce Salicylic Acid To Your Routine
If you're a victim of really stubborn blackheads, give salicylic acid a try.  This chemical exfoliant dissolves all the gunk that's stuck deep in your pores and is said to be ideal for blackheads and whiteheads. But a word of warning: salicylic acid is a harsh chemical and doesn't suit everyone. The best way to incorporate it into your routine is by starting slow. Use a gentle face scrub or cleanser that has salicylic acid and start applying twice a week. You can slowly up the intake.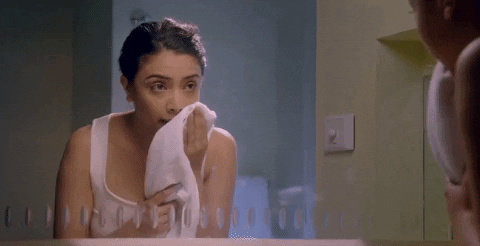 3. Replace Harsh Scrubs With Gentler Alternatives
Physical exfoliants work wonders to slough away dead skin cells and keep pores clean. When it comes to blackheads, people assume a more abrasive formula will work best. But this isn't true! Doing this does more harm than good. Harsh scrubs can cause micro-tears in your skin and you don't want that. Switch to gentler alternatives and don't get too vigorous with the scrubbing – it'll make things worse.
4. Opt For Retinoid Creams
Retinoids do wonders for the skin and are all the rage these days! Retinoids are derivatives of vitamin A and sink into your skin. They trigger faster cell turnover and collagen production, which reduces fine lines and wrinkles and creates new, smoother skin. This unclogs the pores and makes them appear small. Consult with your dermatologist to get the ideal prescription retinoid for your skin. Your skin will thank you!
5. Try Clay Masks
Clay masks are a favourite of skincare buffs and for good reason. Clay masks can absorb excess oil and gently draw our impurities from your skin, effectively unclogging and shrinking pores without damaging your skin. Using a clay mask regularly will help keep the blackheads at bay – plus the smooth mask is perfect for an indulgent self-care moment!
6. Befriend Tea Tree Oil
Tea tree oil is a potent essential oil with amazing antibacterial, disinfecting and anti-inflammatory properties. Tea tree oil can help disinfect your pores and dry out blackheads. Mix a few drops of the oil in apple cider vinegar and water and say hello to baby-soft skin!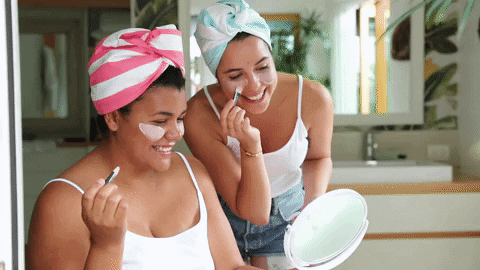 7. Don't Skip Moisturiser
Fun fact: the key to minimising blackheads is keeping your skin's oil levels balanced. Using too many cleansers and masks on your skin will strip it of its natural oils. This will lead to even oilier skin and, you guessed it, more blackheads. So make this your mantra – I will not skip my moisturiser! It'll make a huge difference.