Being a professional photographer, I'm often asked: What's the BEST camera? And like any other photographer out there, I say it's the one in your hand!
With the advancement of technology and increased quality of smartphone cameras, this statement is all the more relevant. Almost everyone has a phone on them so why not make the most of it?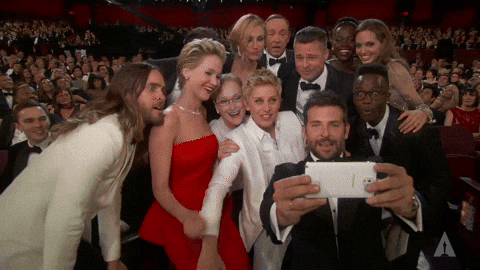 Here are some tips to improve your photography game using your phone:
1. Understand Lighting
Photography is all about light. The key to taking good photos is using light the correct way. You can take a below-average photo with an expensive DSLR and bad lighting, or a great photo with a smartphone and good lighting. Remember: it's the light that makes or breaks a photo, whether you're using an iPhone or a DSLR!
Understanding light means knowing what the source of light is and putting it to use. If you have less light indoors, move outdoors or near a window where natural light can enter.
Below are three examples demonstrating how different uses of light can produce various images:
2. Shoot Outdoor Photos At Golden Hour
Natural light is your best friend when it comes to taking good photos, however, the absolute best time to take outdoor photos is the 'Golden Hour.' It's the period of daytime shortly after sunrise or just before sunset, during which light is softer and more orange. It'll give your photos a beautiful golden glow.
3. Clean Your Camera Lens
Another often ignored factor is cleaning the camera lens before you take a photo. Our smartphones spend a lot of time in our hands, pockets, bags and other surfaces, which makes the lens gather dust and get dirty. This affects the quality of the photo. So always wipe your lens with a soft cloth (or even your t-shirt) to gently clean the lens before you shoot.
4. Use Both Hands
Hold your phone camera with both hands to stabilize the picture. This may seem obvious but trust me, it's often ignored. Using both hands will ensure your camera won't shake and your photos won't turn out blurry.
5. Enable Grid In Camera Settings
I always keep the camera grid on, which helps me compose my photos and keeps the horizon straight in a photo. What the grid feature does is it divides the screen into 9 squares that will help you position the subject of your photos and distinguish foreground from background. This will really up your game!
6. Shooting HDR Images
HDR stands for High Dynamic Range and allows you to capture detail in both darker and brighter areas of the composition. HDR ensures that the entire photo is exposed correctly.
Make sure your Smart /Auto HDR setting is switched off. If it's on, you won't have the HDR option in your camera app, which gives you the flexibility to switch HDR off or on when you shoot. Below is an example of normal vs. HDR mode.
7. Lock Your Focus and Adjust the Brightness Level 
Have you ever taken blurry pictures because the camera's autofocus didn't work? Or been left with picture that are too dark, which you'll need to edit to up their brightness?
Well, there's a way to avoid this by locking the focus in your camera before you take a photo. Just tap on the subject of your photo and hold for a few seconds. A yellow square will appear around your subject with a small sun on the side and AE/AF Lock message on the top (which indicates that your focus is locked on the object inside the square). You can also adjust the brightness or exposure of the photo by sliding the sun sign up or down.
8. Pay Attention To Details In Portrait Mode
We all love the portrait mode feature, which creates a beautiful blur around the main subject of your picture, and gives the effect of a photo taken by a lens with a shallow depth of field. But in certain situations, the camera software blurs other important parts of the photo, effectively ruining the picture. In the example below, portrait mode blurred out the background coconuts to create a beautiful blur, but it also blurred out the middle of the straw! So, pay attention to detail when shooting in portrait mode.
9. Shoot In Burst Mode
For action shots of kids on the move, use the burst mode to get the best pictures. To enable the burst mode, just keep the shutter button pressed and it will click 10 photos per sec until you release the button. You can then select your favorites and delete the rest.
About the Author:
Shehar Bano Rizvi (@thepmpmom) is a Pakistani expat based in Qatar. She is a mother of 3, and describes herself as a storyteller who uses words and visuals as tools to tell stories. She is freelance writer and photographer with her work published in Harprer's Bazaar Arabia, Grazia Arabia, Hello Pakistan, GT Magazine, Gulf Times and Dawn to name a few.