We know how frustrating it can be when you're on a diet and have to cancel dinner plans with friends, just because you have to stay at home and cook healthy food for yourself. What if we told you you don't have to do that anymore? Eating out is often synonymous with unhealthy food, but recently restaurants in Karachi are redefining that stereotype. Sound too good to be true? It's not! Check out these delicious restaurants that offer healthy food without emptying your wallet.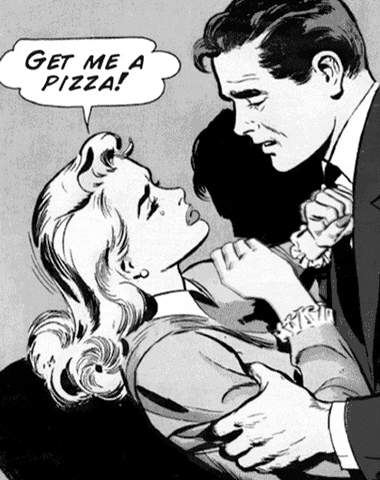 1. N'eco's Natural Store Café
N'eco's Cafe serves a variety of food to suit every palette, especially if you're a health buff. They offer detox juices, gluten-free juices and more. Through their Facebook page, they post information on how to be healthier, ways to heal yourself and your loved ones and how to make minor adjustments to ensure a wholesome lifestyle. N'eco's is now offering a Keto-friendly menu which is perfect for anyone who is on this notorious diet. N'eco's also has a health food store, making it your one-stop shop for healthy food.
[twl_embed link="https://www.instagram.com/p/BqHAo-vnWzv/"]
2. Evergreen
Evergreen began when two friends with busy lifestyles wanted to curb their unhealthy eating habits and eat fresh, clean and healthy food without sacrificing flavour. Unable to find anything they liked locally, they took matters into their own hands and lo and behold, Evergreen was born. It became Pakistan's first ready-to-eat health food company! The delicious and nutritious health foods are calorie-counted, hygienically prepared and made daily using the freshest ingredients available. So, you know exactly what you're putting in your body! From catering to home delivery, Evergreen has you covered.
[twl_embed link="https://www.instagram.com/p/ByfQItSBBd_/"]
3. Eatfit
At Eatfit the products are prepared daily, to ensure that you get fresh quality food. You will find a calorie count on all Eatfit products, which makes it ideal for monitoring your daily calorie intake. And you know they're fresh when their menu changes based on the availability of seasonal produce. All in all, Eatfit aims to provide you with products that are freshly packed with nutrients so that you can stay healthy and active, without the added hassle of preparing it yourself. We highly recommend their 'Cottage Cheese Burger', for those who can't cut a burger out of their diet no matter how hard they try.
[twl_embed link="https://www.instagram.com/p/BI7So-GAoiG/"]
4. Nutrinizer
The idea behind Nutrinizer is to cater to those who, due to time constraints and unavailability of proper options, are unable to meet their dietary needs. You can order from them on either a monthly basis or through an instant order. Their goal is to provide people who are looking to get in shape, with meals that will help them stay motivated and achieve their goals in the fastest and healthiest manner. We highly recommend 'Fitness-In-A-Box', which contains cream spinach with chicken skewers – healthy and fulfilling.
[twl_embed link="https://www.instagram.com/p/BbwxCBDF4Za/"]
5. The Deli
Though they don't market themselves as a healthy food restaurant, you can still find endless nutritious options at The Deli. The predominantly Mediterranean menu hits all the right taste buds while also keeping your waistline in check. They offer a variety of salads, seafood options and grilled chicken all equally flavorful! The Deli is definitely a place you should visit if you're looking for healthy fine dining.
[twl_embed link="https://www.instagram.com/p/ByfYnzRBd4W/"]
6. The F Word
Launched by Nusrat Hidayatullah, the founder of the infamous '42 Day Challenge,' The F Word is a cafe that focuses on macro-based eating and nutritional consultancy. The cafe is perfect for those following a vegan/plant-based lifestyle. While you're there, try the Beetroot and Pink Hummus salad – trust us, it's absolutely delicious. What's more? Customers also have the option of customising their orders at The F Word.
Bonus: You never know, you may run into Ayesha Omar there, who frequents the cafe often.
[twl_embed link="https://www.instagram.com/p/ByFVDVvhc58/"]