Calling all girls! Mark this under important as we tell you this year's most exciting lip trends – you'll be pouting pretty all year long!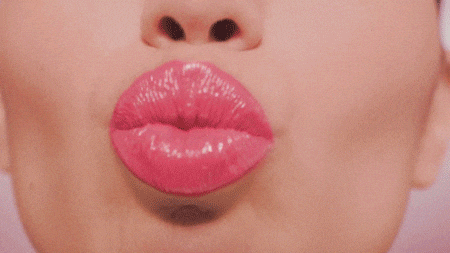 1. Fiery Red
Red lips are a classic that will never go out of style. Be it an orange-red or one with cooler tones, red is a fail-proof lip colour for the days you're feeling bold but don't have much time to put yourself together. Less is more when you let red do all the talking, so keep the rest of your makeup minimal with this lip shade!
[twl_embed link="https://www.instagram.com/p/Bu34q_KDqgF/"]
2. Love Thy Cupid Bow
Yes, we're talking about that little curve that rests right on top of your upper lip. It's this little area that can make your lips seem fuller with just a hint of highlighter. Makeup artists around the world have been using this trick to fake plump and full lips – and now you know the secret too!
[twl_embed link="https://www.instagram.com/p/BymmAoEHaT8/"]
3. Blur It Out
There's something mysterious about a blurry pout so, for once, skip the usual, perfectly lined lip and opt for the faded look. You'll thank us for encouraging this natural-looking pout – it'll give your lips fullness and leave them looking soft and smooth for hours on end!
[twl_embed link="https://www.instagram.com/p/Bxm0pukjYN_/"]
4. Let It Shine
Don't know about you, but we loved the 90's. For all those who are sick and tired of everything matte, you'll love this trend from the past too. The world of beauty has been going gaga after glossy lips, which are making a comeback right now!
[twl_embed link="https://www.instagram.com/p/BwE1K61nxrE/"]
5. A Peachy Affair
International runways and editorial shoots have madeseen the use of various shades of peach. A favourite of Selena Gomez, peach has stood out as one of the trendiest shades this year – thank you, Selena, for all that peach-lip inspo!
[twl_embed link="https://www.instagram.com/p/BlDtPAKn5ZT/"]