It's Eid and you know what that means – food, food and more food. It's finally time to indulge in all heavenly things and laze around. While dressing up and entertaining Eid guests is a given, these upcoming holidays are the perfect time to catch up on some entertainment.
So here are 6 Netflix titles to watch this Eid as you laze around the house and make the most of your holidays.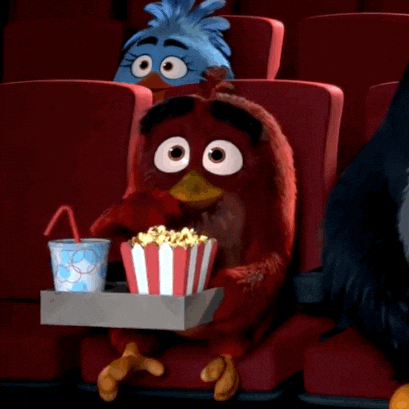 Cake
This comedy drama is all about the passing of time and importance of family. With a powerhouse cast comprised of Sanam Saeed, Amina Sheikh, Adnan Malik and Syed Mohammad Ahmed, this beautiful and poignant film is a must-watch for any advocate of Pakistani cinema.
Always Be My Maybe
Who doesn't love a great rom-com? This hilariously relatable flick stars Ali Wong, a superstar in her own right, and Randall Park, from Fresh Off the Boat and that one hilarious The Office cold open, and is about two childhood friends finding love. Watch it just for the fact that Asian actors are finally getting the recognition they deserve – and also Keanu Reeves brilliant cameo.
Ho Mann Jahaan
Nothing will put you in a better mood than by revisiting this classic tale of three friends and the complexities of love. The brilliant performances, gorgeous dresses and groovy songs can never get old. And it's just in time to get you excited for Asim Raza's next flick, Parey Hut Love!
Someone Great
Take a step back from the romance and check out this film about the power of friendship and learning how to love yourself. Starring Gina Rodriguez (Jane The Virgin), Brittany Snow (Hairspray, John Tucker Must Die) and DeWanda Wise (She's Gotta Have It), this movie is truly all about girl-power.
Pinky Memsaab
This indie film is about a young Pakistani maid who goes to live in Dubai with socialite employer is a must-watch, if only for Hajra Yamin's performance. Watch as two women, both lonely in their own worlds, find comfort in each other on a journey of self-discovery.
My Next Guest With David Letterman
Okay, it's not a movie, but if you're a celeb buff – this show is for you. The second season of the iconic David Letterman's new show is out and this time he's talking to Kanye West, Tiffany Haddish and – wait for it – Ellen DeGeneres. It's a perfect way to get a sneak peek into their lives, with a bunch of laughs along the way.