Perfect skin, plump lips and flawless makeup is every girls eternal dream. From playing with toy makeup kits as kids to stocking up on all the must have lip kits and eyeshadows palettes of the moment, we've always been obsessed with beauty and cosmetics. Yet, the majority of us amateurs haven't really learnt it as a complete art. Applying makeup may sound like it's all fun and games, but it takes a whole lot of effort, tricks, and knowledge about the dos and don'ts to actually become a pro. We invited a certified makeup artist, Imaara Dharani, to the Mashion HQ to share numerous tips and tricks, and also answer all your beauty queries. Here's everything you missed!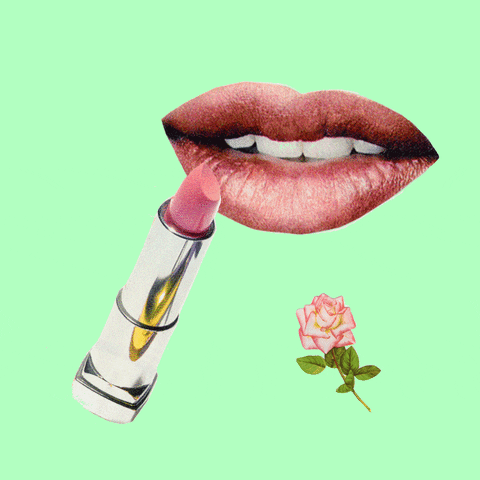 1. The Secret To Concealing Dark Circles
Dark circles and under eye bags can be tricky to hide even with concealers. In fact, concealers can make them even worse, especially if it isn't blended in properly, isn't moisturizing enough, or if it dries out your skin. This makes dark circles more prominent. The key to perfectly concealing dark circles is to get the right product in the right shade. Imaara personally prefers NARS Cosmetics' Soft Matte Complete Concealer in shade medium. She assures us it actually helps with dark circles. And while you're at it, make sure to not make these concealer mistakes.
2. Tips For Applying Highlighter
This product brightens up your eyes, defines the face, and creates symmetry. However, applying highlighter comes with a set of rules. From using the right shade to the right tools, there's a lot one needs to consider in order to get the finest finish. According to our expert, there are two main things everyone needs to know: 1) the product has to be really good — it needs a lot of pigment, and 2) spray setting spray on your brush, because it helps to get a lot more product out of the brush. Once you apply it, it looks really good. 
3. Frozen Aloe Vera — The Acne Fighter
The many skin benefits of aloe vera are well known. When it comes to acne, aloe vera works like magic. With its anti-bacterial properties, frozen aloe vera helps to fight the bacteria responsible for acne and breakouts. Its anti-inflammatory properties heal your skin and stimulate the growth of new cells. Imaara swears by the effectiveness of this natural product. She recommends cleaning your face twice a day, and using frozen aloe vera as it really helps with acne.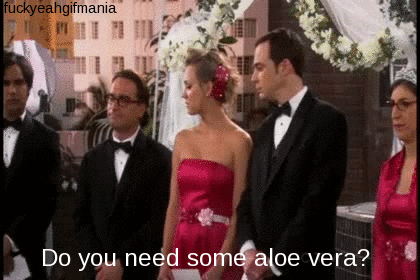 4. Hiding Stretch Marks With Makeup
Stretch marks are scars that occur when the skin experiences sudden stretching. They occur most commonly on the stomach, thighs, hips, breasts, upper arms, and lower back, and are often caused due to pregnancy, rapid weight gain or weight loss, or puberty. Stretch marks are permanent, but you can always cover or make them less noticeable with the help of makeup. According to Imaara, you can hide stretch marks on your stomach and arms with makeup in three simple steps. Step 1: Colour correct with a purple corrector. Step 2: Apply foundation all over your stretch marks. Step 3: Set the area using a translucent powder.
5. How To Fake Fuller Lips
You might think faking fuller lips is only possible with fillers or injections, but don't forget – anything is possible with makeup. All you need is a lip liner and your lipstick. To make your lips look bigger, Imaara recommends overdrawing them. She says, "The best way is to overdraw your lips is from the cupids bow and all the way around. Then once you apply your lipstick, your entire lips will look plumper and fuller." Need more hacks to make your lips look fuller? Click here. 
2. Keeping Foundation From Cracking
Foundation cracks are a common sight, especially for those with dry skin. The cracks usually appear around the mouth. While it's usually because of the skin type, sometimes the wrong application can result in your foundation cracking and ruining your entire look. To prevent this, our expert recommends using some translucent powder. "Try applying translucent powder all over your upper lip, as well as the chin area. See if the foundation stays and it doesn't crack."
7. Micro-needling Is Worth A Shot
Also known as collagen induction, the treatment involves inserting fine, super tiny needles into the skin for the purposes of rejuvenation. Micro-needling may sound really intimidating, but there's no doubt about its effectiveness in the world of cosmetics. Beauty influencers around the world are a fan of this procedure. It minimizes pores, targets uneven skin tone, pigmentation, acne scars, fine lines, and wrinkles on the face, as well as the neck. Imaara also recommends opting for microneedling to get rid of pores or scars, and says that it helps boost collagen on the affected area.