Beauty and brains come together in Sanam Saeed to create the most captivating personality — she's the ultimate definition of a glamorous movie star. We hang on her every word, and her performances stay with us long after the screens gone blank. Outside the realm of our TV's, we're giant fans of her style. Quirky pantsuits, bright pants, and detailed tops. Sanam makes the unconventional trendy, and does it with an ageless class that we continuously try to emulate. Here are our favourite pieces!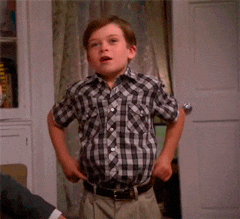 1. Blazing In Black
If anybody wants to learn a thing or two about minimalist fashion, you know who to take cues from. Sanam was at her casual best in this all black outfit, with a chic Shamsha Hashwani scarf and killer heels.
[twl_embed link="https://www.instagram.com/p/BpUSpXXlCYg/"]
2. Yellow Fever
If only we could all look this laid back in yellow pants. We can't decide what we love more – the pants, the tee, the sneakers, or the oversized specs. Maybe it's the amalgamation of three that works like a charm?
[twl_embed link="https://www.instagram.com/p/BoZHe68FHrf/"]
3. Power Dressing 
Statement clothes can easily go from bold to embarrassingly loud. The line is a messy one – but confidence is the key to toeing it. Sanam in this red Hussain Rehar pantsuit is the perfect example of that! The entire look is tied together with envy inducing Malone Souliers pumps.
[twl_embed link="https://www.instagram.com/p/BmV_gN2lYrM/"]
5. The Lazy Look
Sanam does street style like no one else! We're not exaggerating: look at her killing it in this halter top and white pants – her topknot is simple but cool, and altogether finishes off this laid back look.
[twl_embed link="https://www.instagram.com/p/BkcvYnjloqm/"]
5. Ethnic Edge
Experimenting with different cuts in your outfit is a good way to make basics or solid colours seem exciting to the eye. This eccentric Arjumand Bano ensemble does that, while retaining a classic ethnic edge.
[twl_embed link="https://www.instagram.com/p/BhmSHLIF2Y3/"]
6. Athleisure Done Right
Sanam gave us some serious athleisure goals as she stepped out in this uber chic Ideas' outfit. We've seen athleisure done to death at this point, but her spin on an ageing trend left us thinking, it might not be so dead and gone after all. We love the smokey eye and ponytail with it!
[twl_embed link="https://www.instagram.com/p/BgOM6C0lo87/"]